Family Culture Fall Tree Activity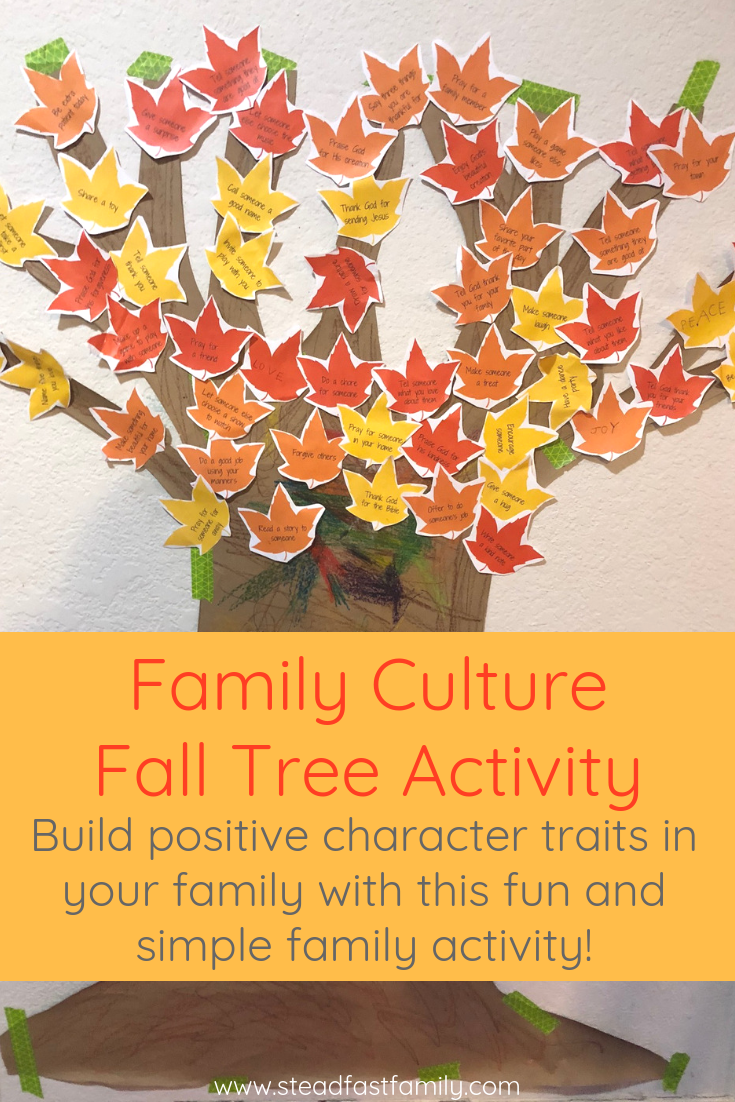 Recently I came to the realization that I needed to do better in leading the way in intentionally growing positive traits in our family. In order to not let the days be full of only discipline and correction, I needed to provide ideas for positive things we could do to grow together.
We needed to practice good habits.
We needed to set out in our days with purpose to do the positive things and not just try and avoid the bad.
This simple fall leaves activity was one of the ideas I came up with to continue to build our positive family culture! 
It's super easy! First, we made the trunk for our tree. This is totally optional, but we had fun with it!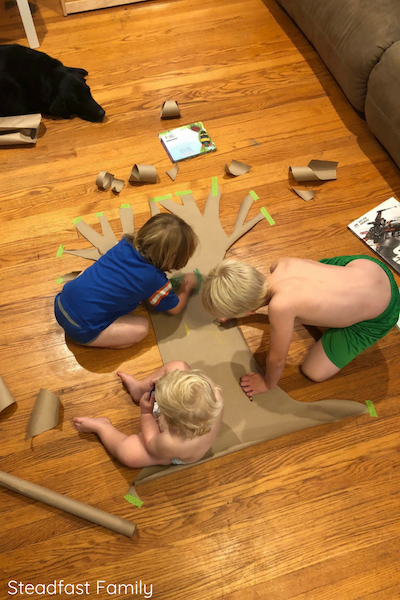 Then, we hung our tree up on the wall near our table where we would see it all the time!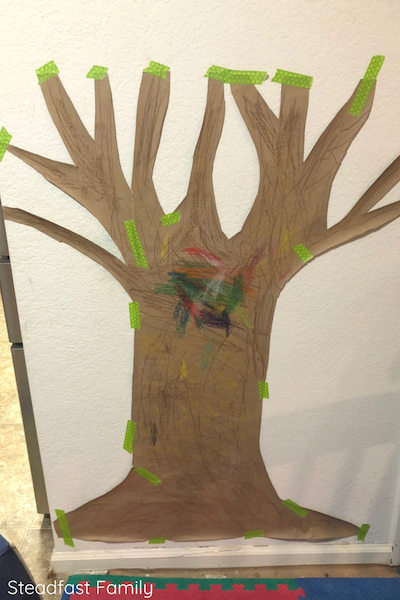 Next, I wrote out on leaves simple actions that put on display the character traits I wanted to see growing in our family. It only took a few minutes to get them all cut out.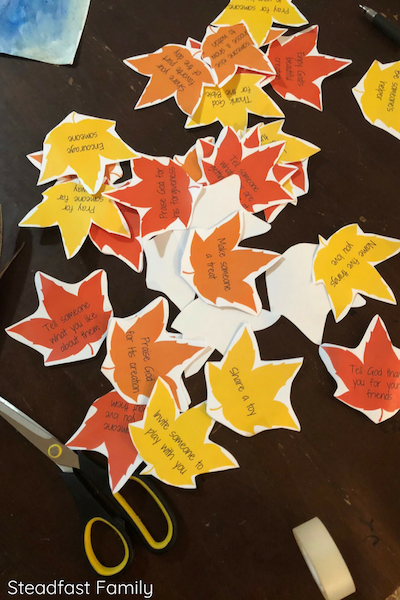 Then we used tape to hang them on our tree. Each day we are going to take one or two down and do the "challenge" written on the leaf. Then we will place them at the bottom of the tree – watching the love "fall" down onto our family.
You can definitely easily replicate and modify this activity to fit your family. However, if you want to make it super easy, I've made the printable leaves available for download for free in the Steadfast Family Subscriber Resource Library! All the challenges are simple enough for young children and easy enough to do even with a busy schedule. There is also a set of blank leaves to add your own challenges!
Not a subscriber? I would love to have you join the SF family! Learn more here or subscribe below!
I hope this fun fall activity helps your family be more intentional in building those good characteristics! If you use the printable, I'd love to see it! Tag @steadfastfamily on Instagram or share it on the SF Facebook page here!