Free Printable Names of Jesus Advent Ornaments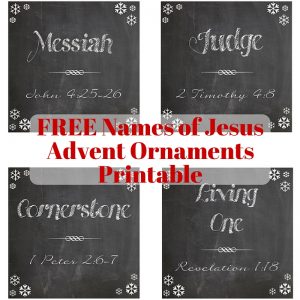 Want to add a meaningful tradition to your Christmas season? Try these Names of Jesus Advent ornaments!
Choose one ornament each day and read the corresponding verse before hanging it on the tree. Read more here.
To become a Steadfast Family newsletter subscriber and get the printable ornaments and access to all the other subscriber freebies just enter your email address below!