My Husband Travels for Work: 10 Tips for Transitioning Home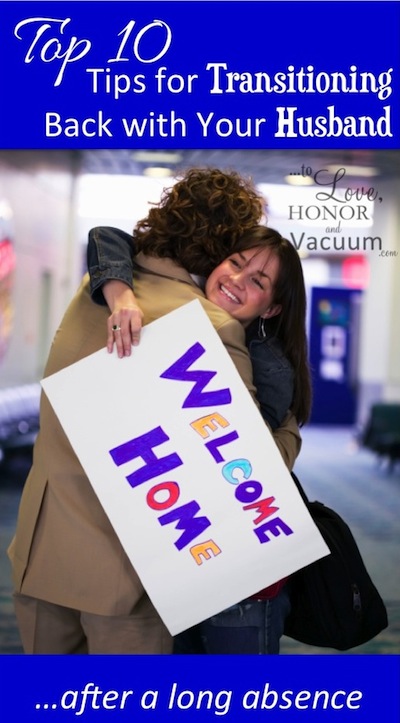 After spending an extended amount of time away from my husband over the last two years, I've taken some time to reflect on the process of returning to doing life together again. Today I'm guest posting over at To Love, Honor, and Vacuum about what I've found are my top ten tips to make this a smooth transition.
I'd love it if you would come join us over there!
My Husband Travels for Work: 10 Tips for Transitioning Home