This post is part of the series "Home Preschool 101." It is a peek into how we do homeschool preschool.
Here are all the posts (links will go live as published)…
Our Simple Preschool Plan 2015-2016
Our Top Eight Preschool Building Materials
Our Top Five Preschool Science Supplies
Our Top Ten Preschool Arts and Craft Supplies
My Favorite Preschool Resources
---
As part of our preschool plan for this year we are going to be using the Fruit of the Spirit Curriculum. Today, I wanted to spend a little time telling you about this awesome program!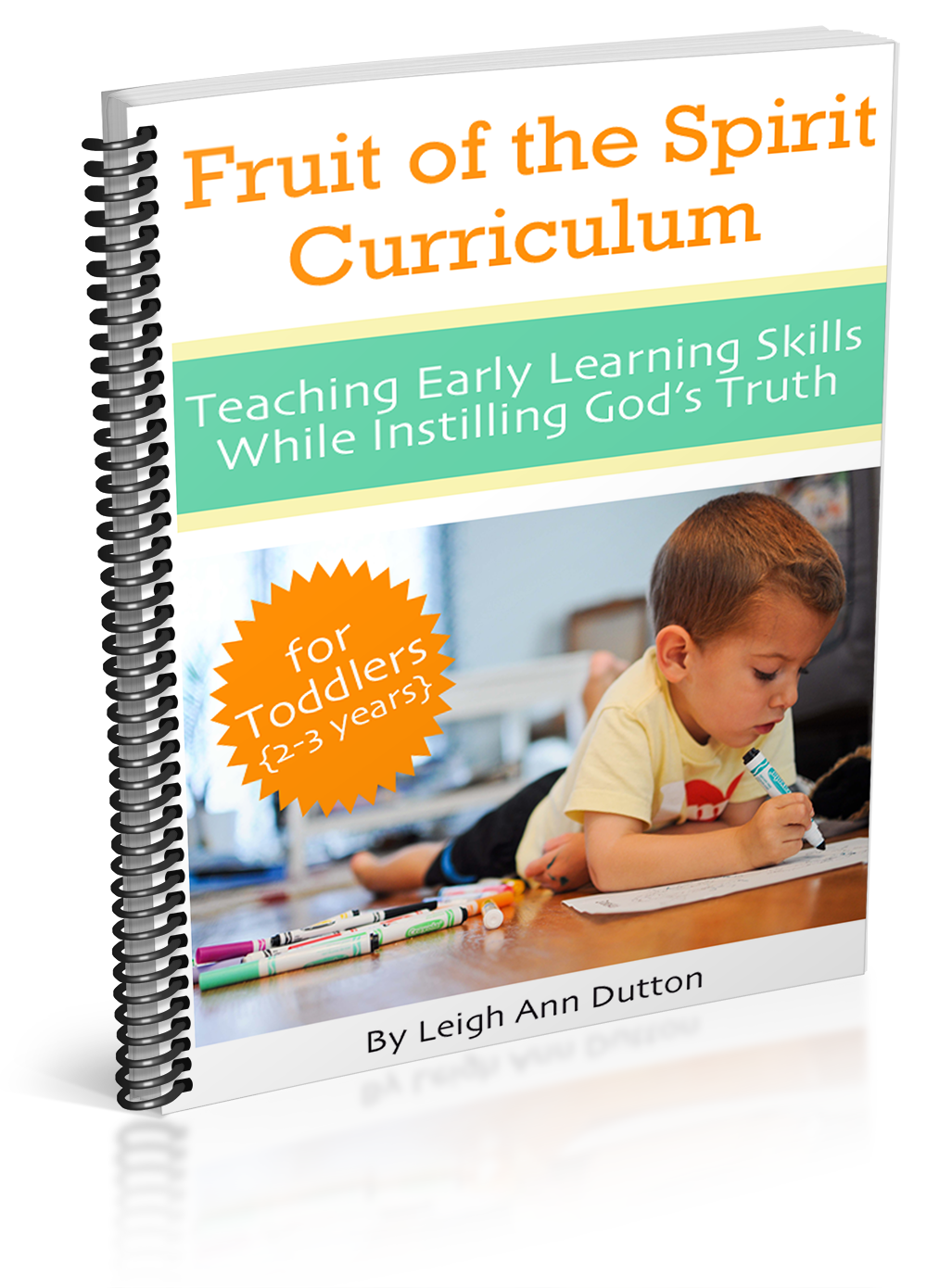 Overview of the Program
The Fruit of the Spirit Curriculum is an 18 week program designed to be done three days a week. Based on Galatians 5:22-23, it teaches God's truths to little learners in a fun and engaging way. This curriculum uses God's Word as the basis for learning about a variety of preschool skills such as: pre-reading skills, numbers, colors, shapes, and more. You can download a free lesson plan here.
What I Love about this Program
1. The seamless integration of Biblical truth and preschool skills
What a better way to teach your preschooler than to surround the lessons with truth about Jesus? Each lesson is based on a portion of Galatians 5:22-23 with Bible activities and preschool lessons to go along.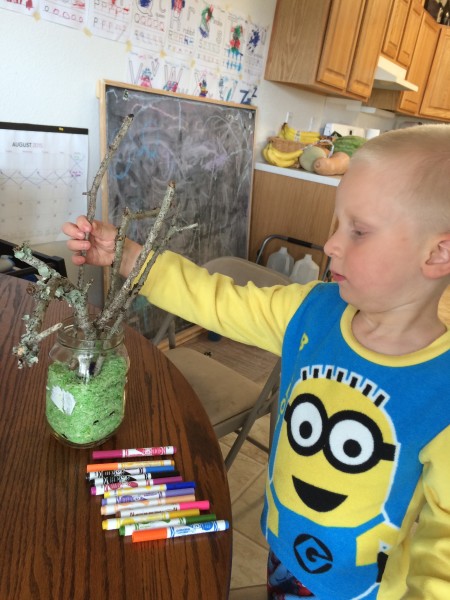 Making the "Fruit of the Spirit Tree"
2. Hands on activities
Leigh Ann definitely took into consideration the way preschoolers learn best when she created this curriculum. The whole thing is chalk-full of hands on activities! Crafts, sensory activities, music – when your child uses the Fruit of the Spirit he or she will have all their senses engaged.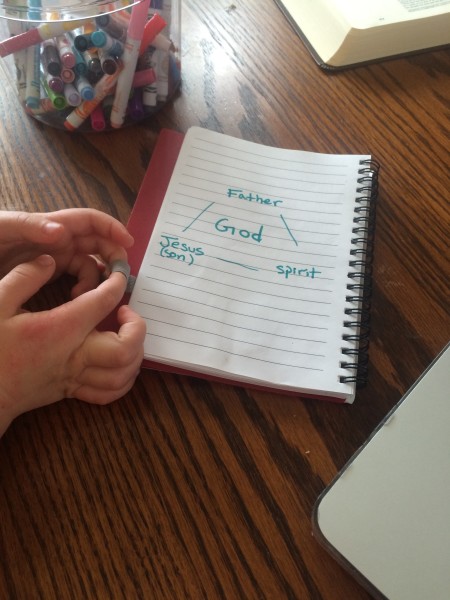 *Attempting* to explain the Trinity
3. Great conversation starters
On our very first day of use the Fruit of the Spirit Curriculum, K turned to me and asked "what is a Spirit?" We hadn't discussed this topic very much outside of our lesson on the baptism of Jesus , so what followed was a conversation on the Trinity. Hard concept for a little person (or a big person!) to grasp, but we probably wouldn't have even tried yet without the nudge from this program.
Playing a game with one of the printables
4. Uses low cost materials
We don't have a lot of room in the budget for preschool materials, so this curriculum works perfectly. It requires no fancy supplies and what I didn't already have, I was able to grab from Wal-mart in one trip. Plus, the recommended reading can be found at the library and the songs can be found on youtube. Not to mention the hundreds of printables included!
What Are You Waiting For?
If you are looking for a great program for your preschooler that combines fun early learning activities and a great message about God's truth – look no further. You will love the Fruit of the Spirit Curriculum!
Right now Leigh Ann is running a sale on the curriculum – 20% off of the already low price! But if you want it, you better grab it now because the sale only goes through the 31st! 

Affiliate links included. Thank you for using your purchases to help support Simple Life. Messy Life.