Thankful for Who He Is – Psalm 136 Fall Banner Craft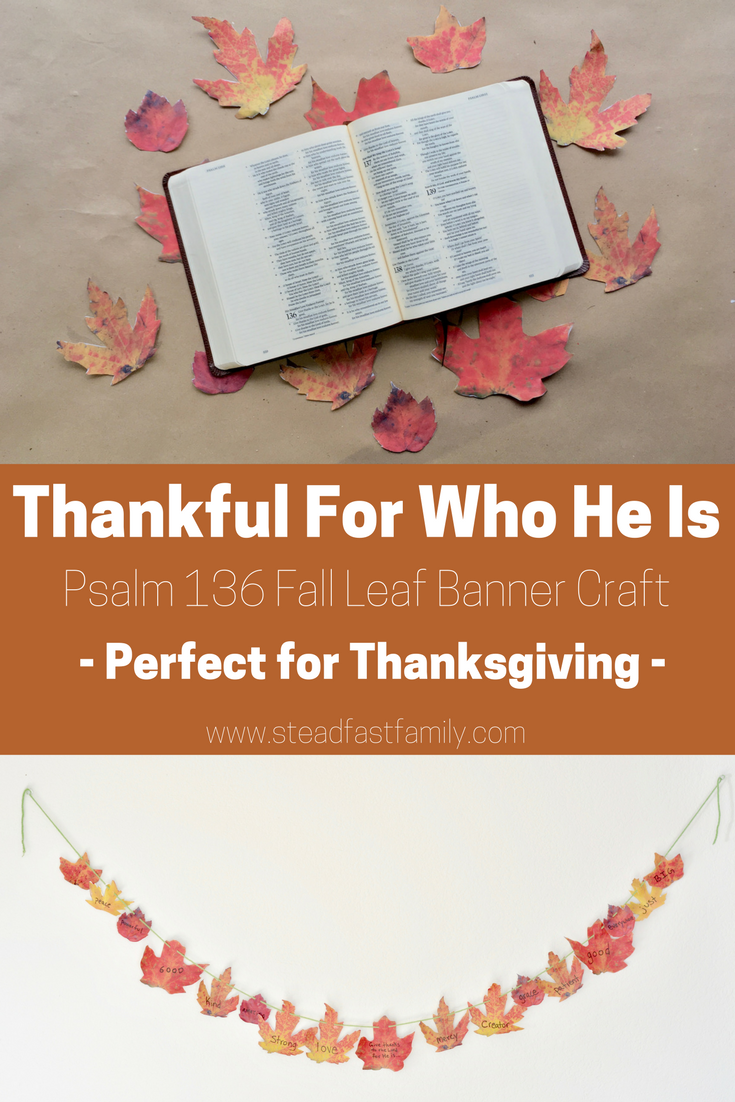 Today I want to share with you a fun fall activity that we did recently. Not only was it a fun way to play with the pretty fall leaves, but it also was a great opportunity to get ready for Thanksgiving and dig into some theology – learning about who God is!
Here's a video I made for the Steadfast Family Facebook page if you prefer to see the craft that way!
Okay, let's get started!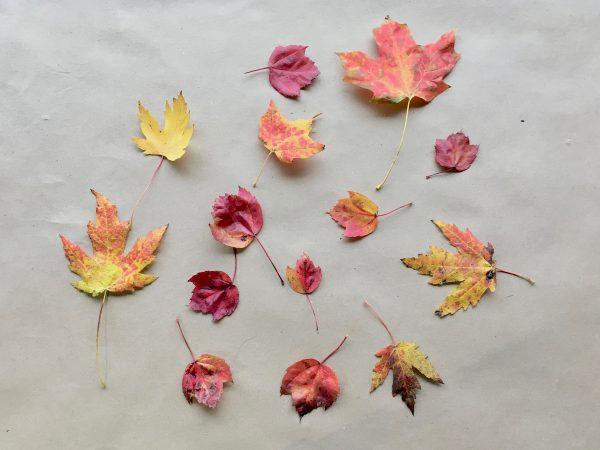 First, you are going to want to collect some leaves. This is a whole activity in and of itself, so feel free to do it at a separate time. If you live in a climate that doesn't have pretty leaves, never fear, just print some off online (like these or these)!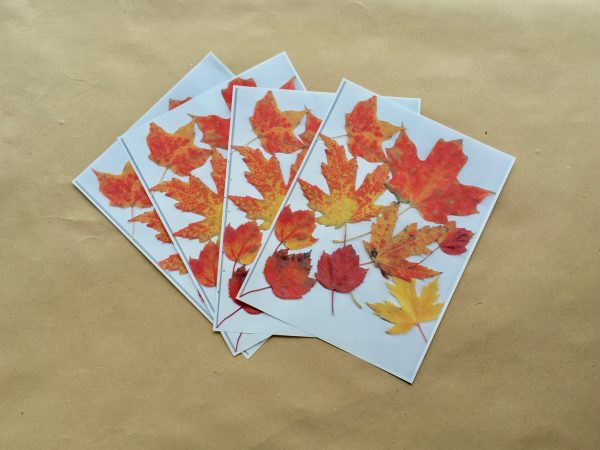 Once you've got all your leaves collected, pop them into your scanner and make a few copies. Now, you could skip this step, but I wanted our banner to last a while without the leaves getting all crumbled up and drying out. This was a fun way to accomplish that!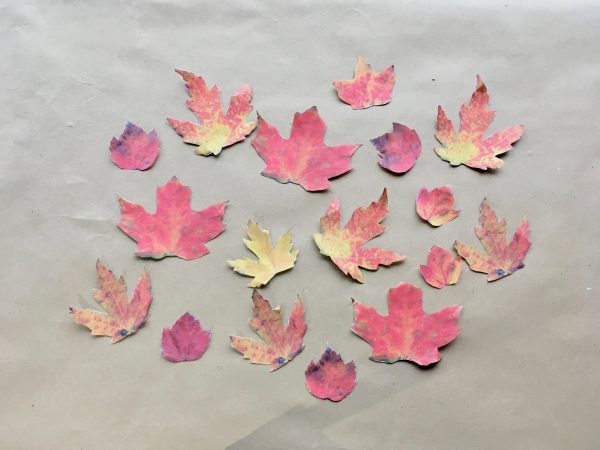 Next you are going to want to cut out the leaves. Which is a good opportunity to practice patience! haha 🙂
After all your leaves are cut out, it's time for the Bible lesson portion. Open your Bible to Psalm 136. We read about the first half and that was the perfect amount for my almost 6 year old. Then, we talked about Thanksgiving and giving thanks to God for all the amazing things about Him and all the great things He does.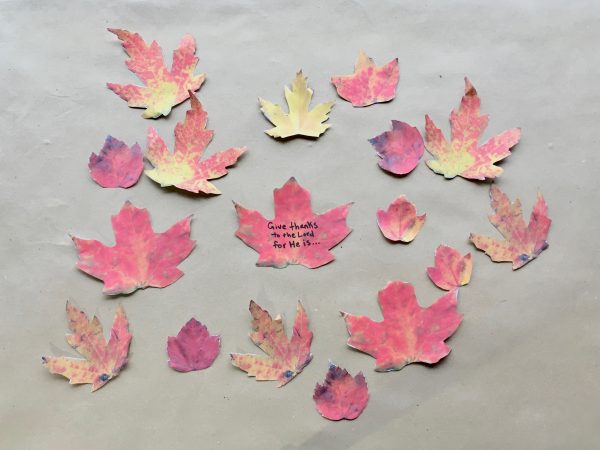 Then, I wrote on one of the biggest leaves: "Give thanks to the Lord for He is…"
Together, my son and I came up with things about God that we could be thankful for and we wrote each one on a leaf.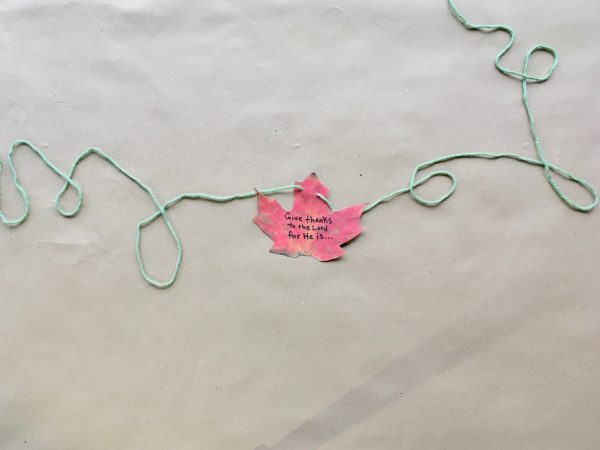 Once something is written on all the leaves, it is time to string them together. Cut two slits (by bending the leaf a bit and cutting with scissors) toward the top of the leaf and then string them all on a length of yarn or twine.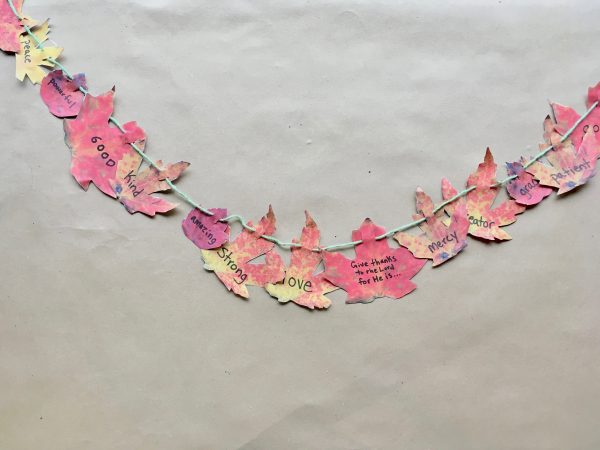 Once you are finished, hang your beautiful fall banner up to remind your family of all the wonderful things we are thankful for about our amazing God!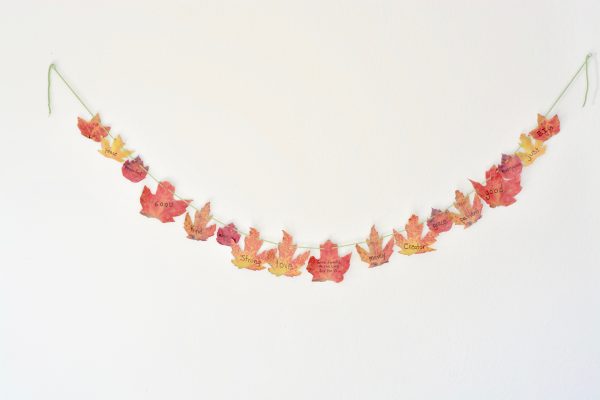 Bonus Note: Play the song "Forever" by Michael W. Smith. It is perfect for this activity and my kids love it!