5 Great Resources for Teaching Your Kids the Old Testament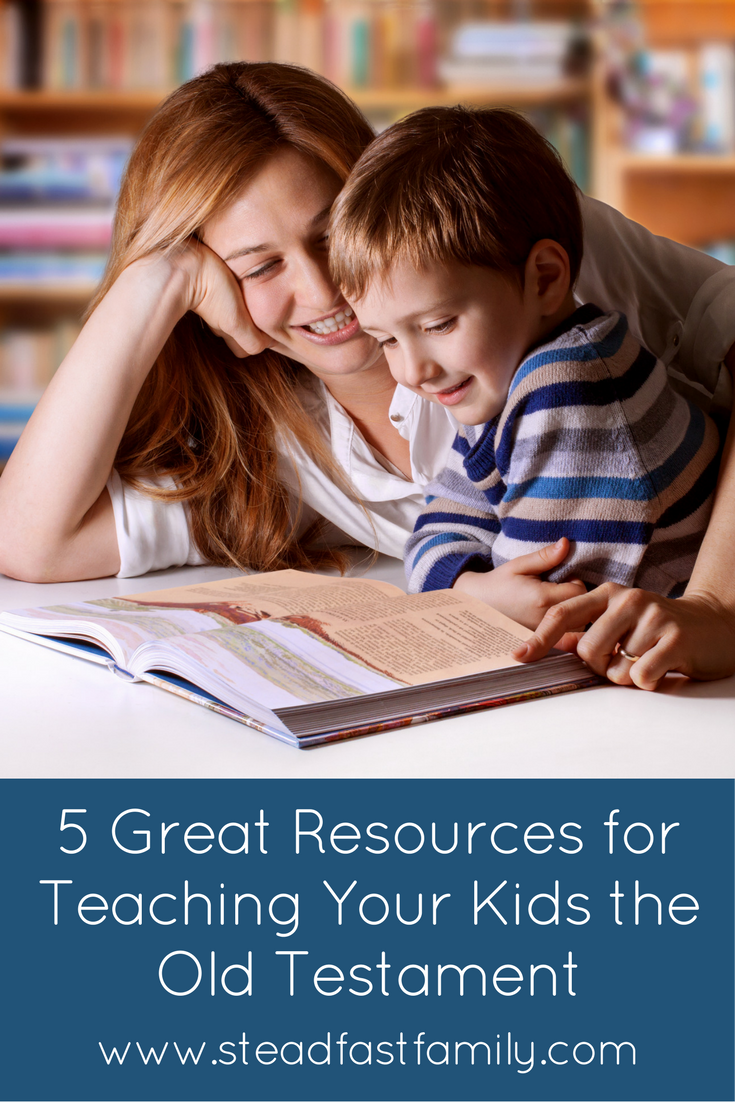 In my last post, I gave 8 reasons why I think you should be studying the Old Testament – both personally and with your kids.
This week, I want to quickly pass on five great resources for doing just that!
These resources will cover a wide range of ages and levels, so you should be able to find something for everyone in your family!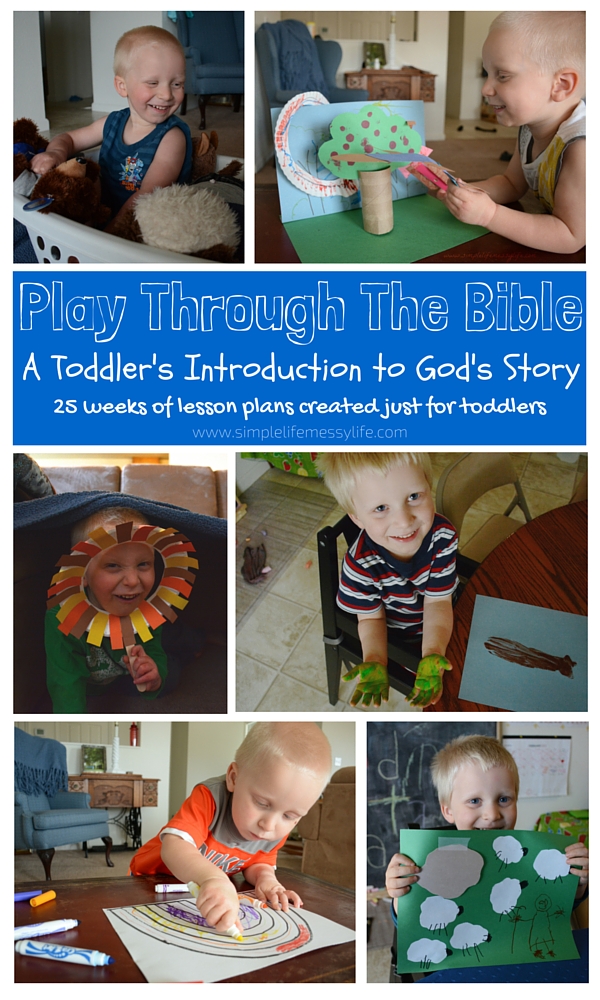 1. Play Through The Bible
Let's start with the itty bitty kiddos. Play Through the Bible is the very first series I did on my blog. It is, to date, the most popular resource I have available.
When my oldest was a toddler I wanted to start being intentional about teaching him the Bible, but couldn't find the kind of resource I was looking for. So, I created it myself!
Play Through the Bible takes tots and preschoolers through an entire children's Bible, covering 25 of the major stories of the Bible. It meets them right where they are with super simple crafts, hands-on activities, and kid friendly discussions.
I am currently revamping the entire series and cannot wait to release it as an eBook in Summer 2017! However, you can still get the entire original series here.
2. Case of the Mixed Up Timeline
I wanted to share one more resource you can find here on Steadfast Family before I move on to some others.
Case of the Mixed Up Timeline is a unique kids devotional that I released this past summer. If you and your kids are looking for a super fun way to introduce yourself to some of the main stories of the Old Testament, this will be perfect for you!
In this devotional, a villain named "Dr. H" has traveled back in time and destroyed the Timeline of Biblical Heroes. As a special agent, your child must travel back in time to complete the case files and set the timeline straight once again.
Each Biblical Hero has an incomplete case file and your child must solve the clues to discover the information on each Hero's story. They then use that information to put the timeline back in order. Each case file also contains a "mission" – a hands on activity to further experience the story.
Read more about the devotional here!
3. Future Flying Saucers Bible Lessons
The Future Flying Saucers blog has a ton of hands-on, kid friend, and just plain awesome Bible lessons. On this page you will find at least 39 Old Testament specific lessons and a lot of other lessons and ideas as well!
4. The Bible Road Trip
Okay, so I haven't used this resource myself, but I have heard nothing but good things about it! It is described on the website like this,
Bible Road Trip is an exciting journey which places you and your children in the driver's seat! Aimed at youth grades PreK-12, Bible Road Trip will allow your family to survey the Bible cover-to-cover in 3 years ~ with breaks for summer. There are notebooking pages available for the Lower Grammar (Grades 1-3), Upper Grammar (Grades 4-6) and Dialectic (Grades 7-9) levels. Students at the Rhetoric level (Grades 10-12) will keep their own notebooks and be busy sharing their information with others!
I absolutely love how the whole family can partake in this Bible curriculum together! I highly recommend checking it out!
5. Intoxicated on Life Resources
Intoxicated on Life is another fabulous resource for all things family discipleship. There are so many great materials on this website, but they also have multiple resources specifically for studying the Old Testament. Pop on over and check it out!
Am I missing anything? What is your favorite resource for studying the Old Testament?