Great Picture Books For Toddlers Volume 1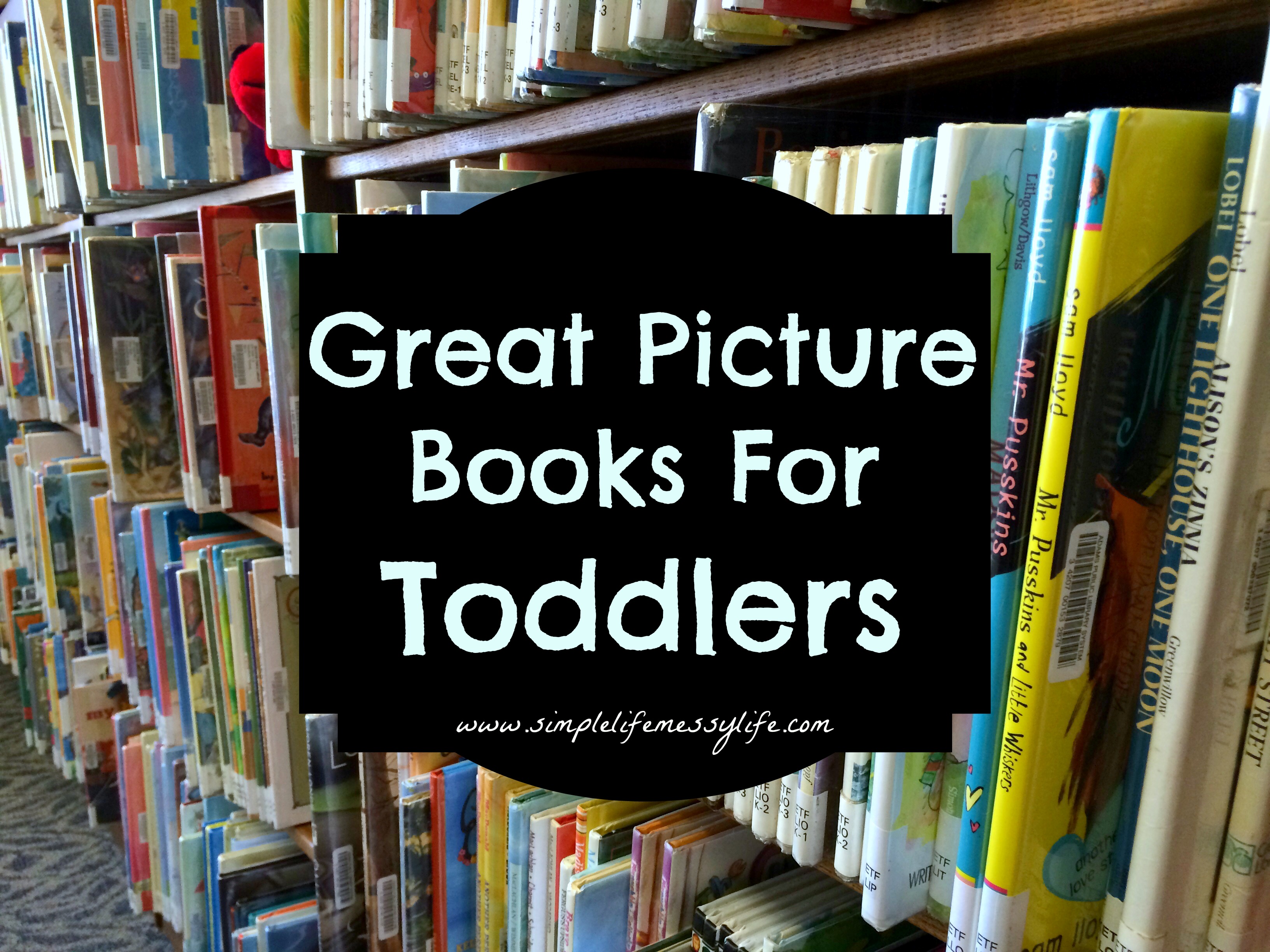 My son loves to read. I've never met a young child with such a long attention span for listening to picture books! Because of this we go through a lot of library books each week. Some are great, but a lot are duds. The purpose of this series is so we can pass on our tried and true favorites to you and your budding reader. You can read more about how I select a picture book here.
Here's the first ten. I hope you enjoy some of these books as much as we did. Don't forget to leave your favorites in the comments!
---
The Very Hungry Caterpillar – by Eric Carle  This book is very well known, but I had to include it because it is one of K's absolute favorites right now! We've read it so many times he's practically got it memorized!
Where Is The Green Sheep? – by Mem Fox   A fun story about all kinds of sheep. Great for practicing colors, opposites, and vocabulary. The continued question "Where is the green sheep?" keeps my little guy engaged to the last page.
Karate Hour – by Carol Nevius   I picked this book up when K started his "hiyah!" phase. He loves it. It is a fun, rhymed book taking you through a karate class. K loves to try to do what the kids in the book are doing. A great introduction to karate.
This Little Chick – by John Lawrence  Like many toddlers, K loves anything to do with animals. He loves this book about a little chick so much that one time I read it to him five times in a row! This cute, sing-song story about the adventures of a little chick is great for learning rhythm, animal names, and animal sounds.
Hey, Pancakes! – by Tamson Weston   A fun and silly rhyming story about making and eating pancakes. Great to read and couple with whipping up your own batch of pancakes!
Noah's Ark – by Jerry Pikney   By far my favorite children's rendition of the Noah's Ark story. Well written, but the real shining start is the gorgeous pictures.
The Thingamabob – by Il Sung Na   A cute story about an elephant who doesn't know what to do with an umbrella. Reading this book taught K the word umbrella.
I Love Bugs – by Emma Dodd  My little boy loves bugs, so we bring home a lot of bug books. This one has definitely been one of our favorites. But watch out for the spider at the end!
Jamberry – by Bruce Degen  Reminicent of Dr. Seuss, this silly story is all about berries. The pictures are as fun as the story, with all sorts of silly stuff hidden in them. An added bonus was that it only took a couple readings of this book for K to remember the names of the different types of berries and it's just darn cute to hear him try and say "clickity-clack berry."
How To Speak Moo – by Deborah Fajerman  Get ready for some super silliness in this book! If you thought cows had just one kind of "moo" you were wrong – but now you can learn to speak "moo" too!
---
Be sure to share your favorites in the comments! We'd love to check them out!