Journal and Doodle Through The Bible – REVIEW AND GIVEAWAY
Today I am sharing with you one of my new favorite things. I'd like to introduce you to my new favorite Bible studies, Journal and Doodle Through the Bible!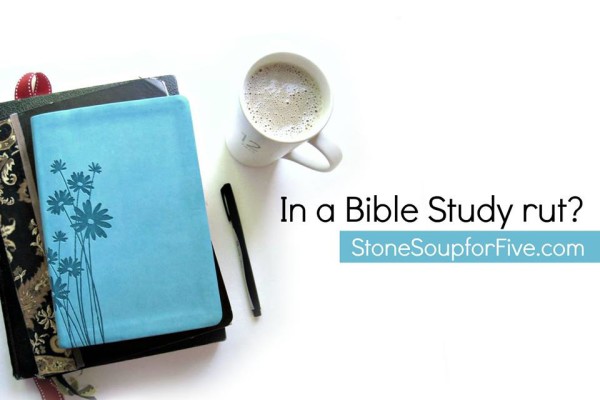 I had been in a bit of a Bible study rut when I came across these intriguing studies. I had never done anything quite like them!
Created by Kari Denker, of the Stone Soup for Five blog, these studies combine simple drawing, journaling, and in depth Bible study for a devotional experience that will knock your socks off!
Here's five reasons why I love the Journal and Doodle Bible Studies…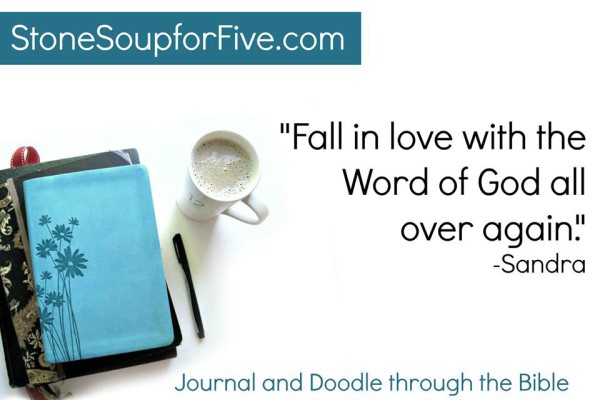 1. They are Perfectly Planned for You
Each study is broken into individual sections with tasks separated by checklists. I don't have to waste any time or brain power trying to figure out what to do next because it is already all set-up for me! This is perfect for my quiet time, which tends to be frequently interrupted by my darling children. I can easily put down the study and pick right back up where I left off!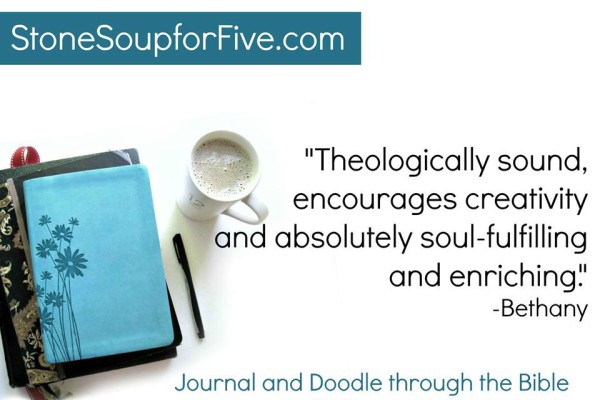 2. They Dig Deep into God's Word
I'm not going to lie, I am really picky about my Bible studies and devotionals. There is just so much out there that is fluffy and cheesy! The Journal and Doodle Studies do a great job at helping you dig deep into the passage you are studying. They cover context, key words, reflection, application, and more.
3. They are Created to Be Memorable
Oftentimes while reading my Bible I find myself finishing a passage and then promptly forgetting everything I just read. These studies are amazing for helping you slow down and really reflect on what you are reading. Plus, the doodling seems to activate another area of your brain, helping you to better remember what you are studying.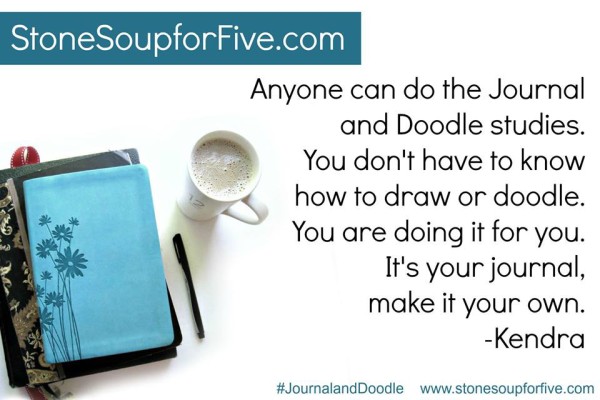 4. They Are Great for all Ability Levels
I am a terrible artist. Seriously. I have drawing abilities about on par with a seven year old (and that may be a diss on many a seven year old's abilities). At first I was a little hesitant to do a Bible study like this, because I thought it wouldn't work for me and my limited abilities. I'm glad I decided to give it a try because I couldn't have been more wrong! Kari does a great job guiding you through the doodling, complete with lots of examples! Perfection is discouraged and mistakes are welcome. Of course, if you are more artistically inclined, the sky is the limit with these studies!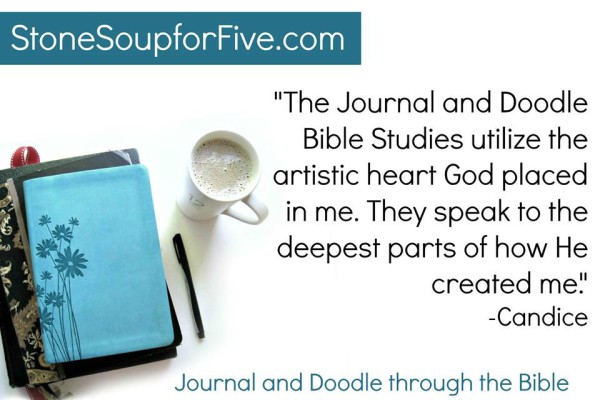 5. They are Fun!
While I do thoroughly enjoy a good theological book or a detailed commentary, I love how fun this type of study is! It is so nice to take break from child wrangling and have a little fun with my Bible study during my quiet time.
Does this sound like something you'd be interested in? I have good news! Kari is generously to offering a free copy of her latest study pack to one lucky Simple Life. Messy Life. reader!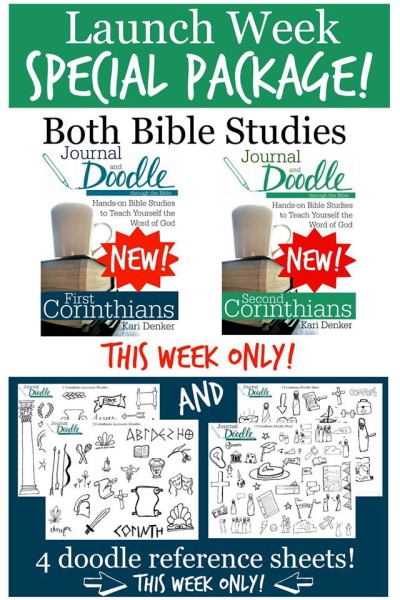 The winner will receive a digital download (PDF) of the special launch week package – Journal and Doodle studies for both 1st and 2nd Corinthians, plus 4 doodle reference sheets! (If you don't want to take a chance on winning, go grab the pack now before launch week is over – the studies are very reasonably priced!)
Enter below for your chance to win!