The Wise Men – Play Through the Bible – Week 14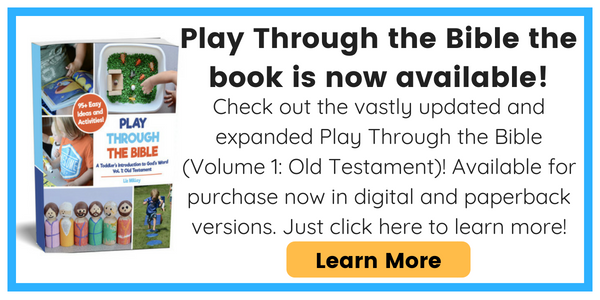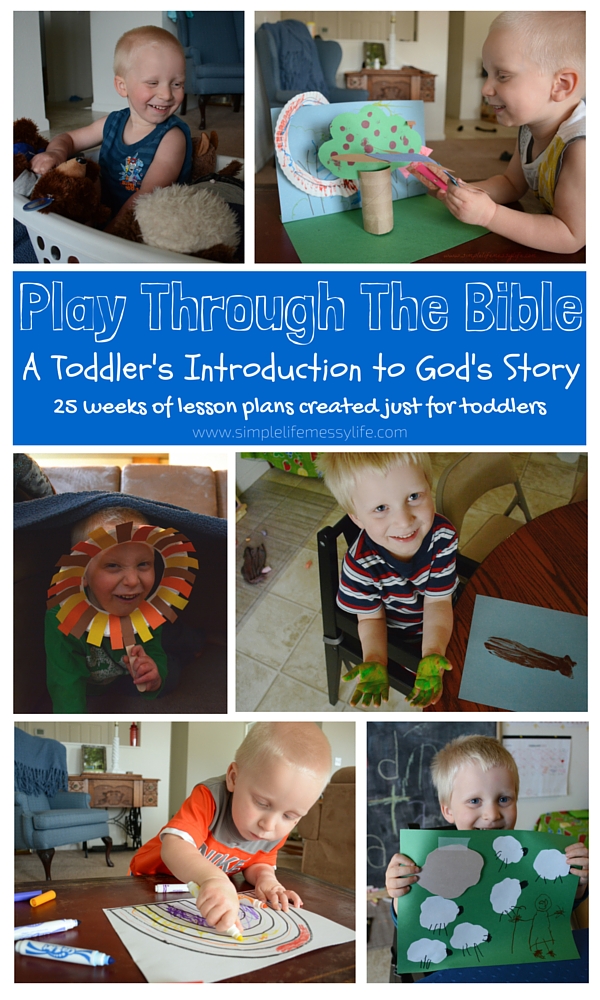 Sorry for the delay in getting up this post – Christmas busyness to blame! Hopefully these fun wiseman activities for week 14 are making it to you just in time for Epiphany.
If you haven't read the introduction to this series yet I recommend going here. For all the plans in one place, go here.
---
Week Fourteen – The Wise Men

Focus Point
The Wise Men followed a star to find Jesus.
Story Time Tips
We read "The Wise Men" starting on page 190 of The Rhyme Bible Storybook.
K pointed out that the star the wise men saw was  big and bright. This discussion tied in perfectly to day 3's craft.
On the final page, the picture does show Jesus at the appropriate age (approximately two years old). You can mention that it took the wise men so long to get to Jesus that by the time they found him, he wasn't a little baby anymore!
Talk about how the wise men gave Jesus gifts. I asked K what gift he would give Jesus and he thought about it for a while and said "a toy." Then we talked about how the best gift Jesus wants is for him to love God and love other people and be nice to them.
Activity
If you have a kids nativity set (I recommend this one, but if you don't have one try searching for "printable nativity"), use the pieces to play hide and seek wise men. We did this quite a few times leading up to Christmas. I would hide the wise men in a silly place and tell K that they were looking for Jesus somewhere and he needed to find them. The sillier the hiding place the better! K thought this was a great game and it helped him remember the role of the wise men in the Christmas story.
Discussion
Parent: "What did the wise men see in the sky?"
Child: "A star."
Parent: "Was the star big or small?"
Child: "Big!"
Parent: "Where did they follow the star to?"
Child: "To find Jesus!"
Daily Craft
Day One – Wise Men Coloring Page
http://www.christianpreschoolprintables.com/BibleColoringWiseMen.html
Day Two – Star Ornament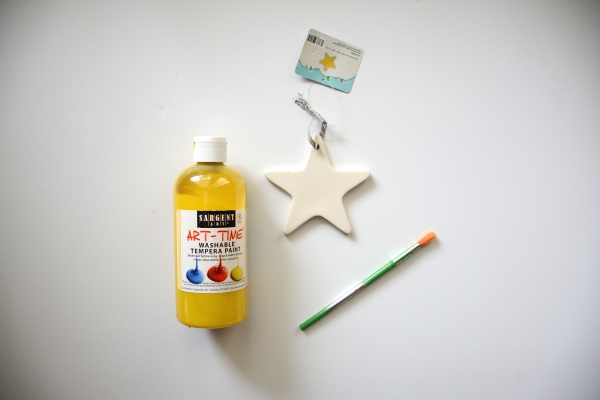 Materials needed:
Star ornament (we found ours at Hobby Lobby, but you could just as easily cut one out of cardboard and attach a string)
Paint brush
Yellow paint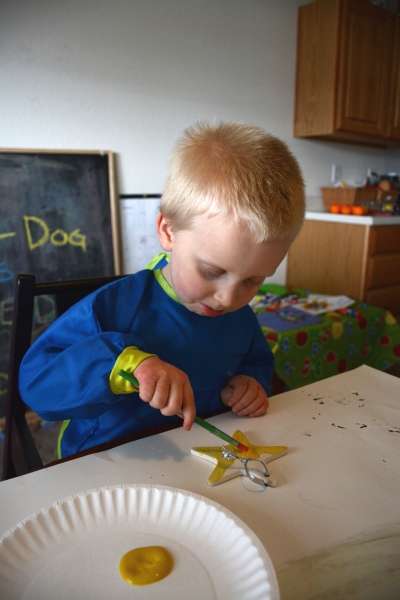 We kept decorating our star ornament simple and just painted it yellow. Feel free to let your imagination run wild with this, but K did enjoy the activity with painting only, so simple is good too!
Day Three – Starry Night Sky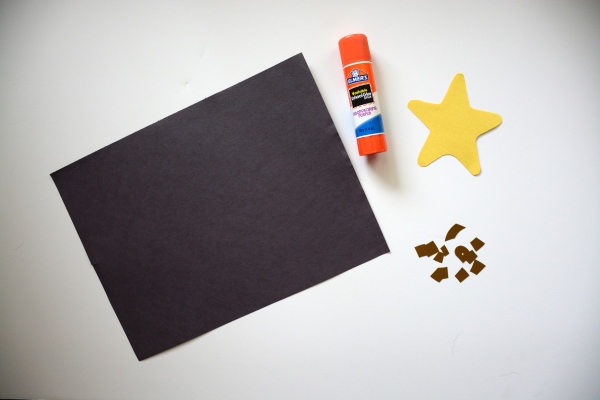 Materials needed: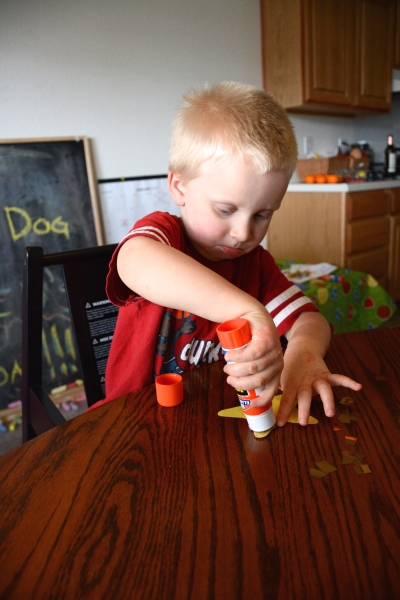 First, put some glue on your star cut-out.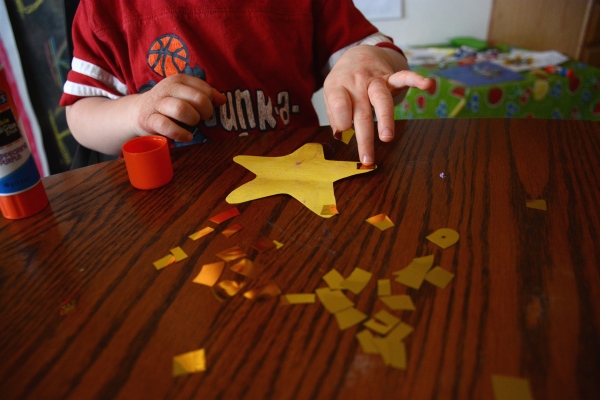 Then, cover the star with your sequins.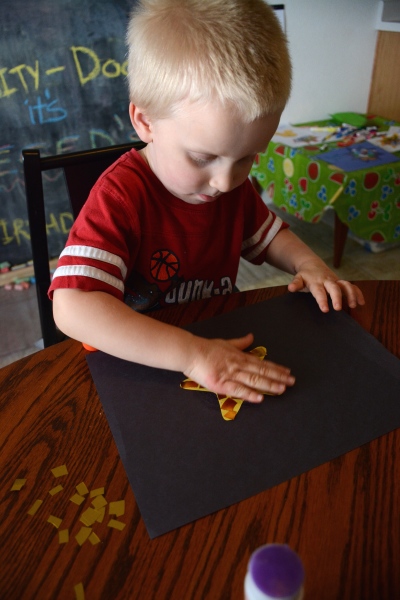 Once it is covered, glue it to the black paper.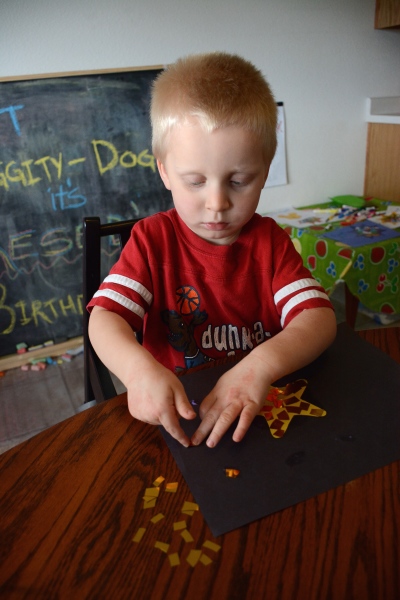 Glue the other sequins onto the black paper around your big star.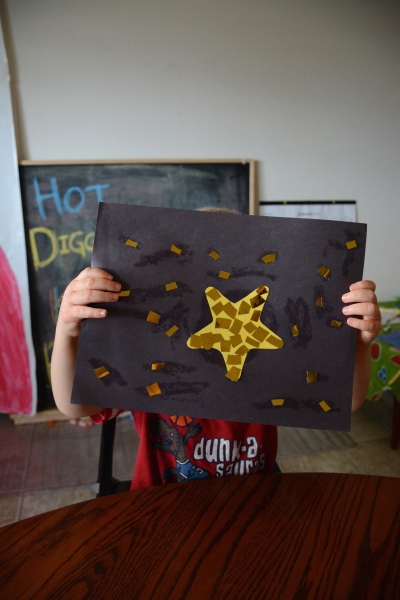 When you're finished, you will have a lovely starry sky with one big star for the wise men to follow!
Day Four – The Three Wise Men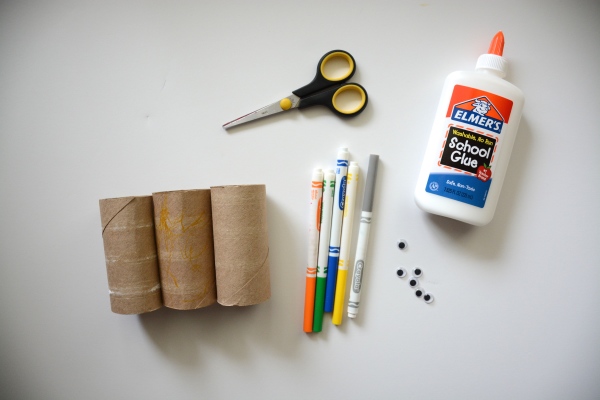 Materials needed:
Three toilet paper tubes
Markers
Glue
Scissors
Googley eyes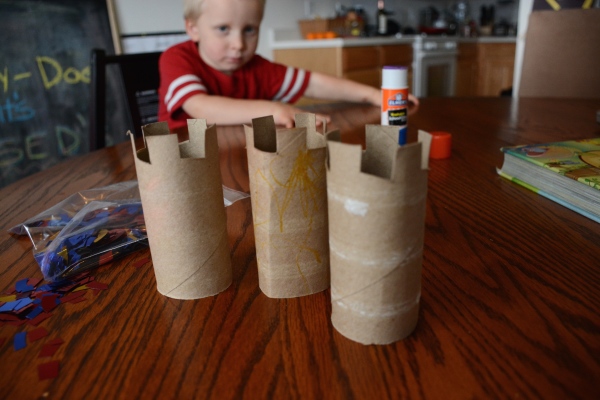 First, cut out square on the top of the toilet paper tub rolls so it looks like a crown.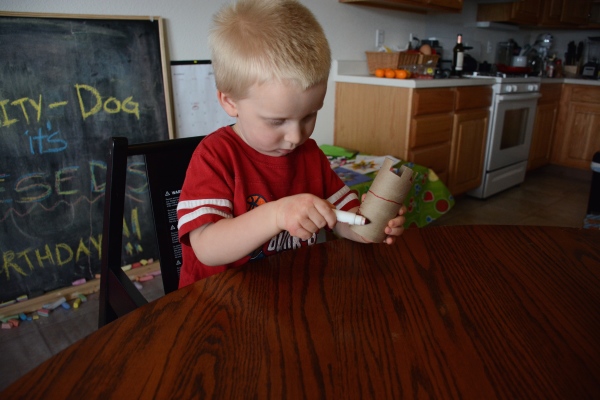 Color in the bottom 2/3rds of the tube….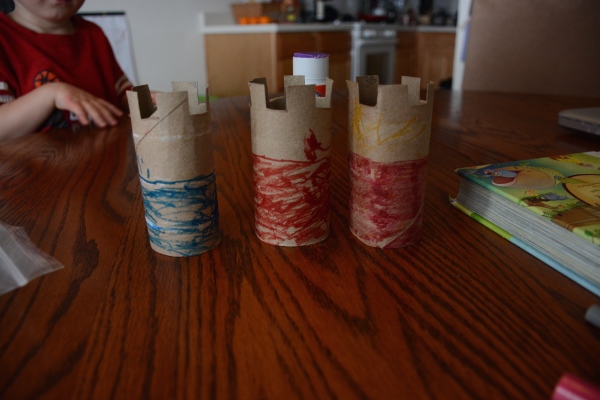 …like so.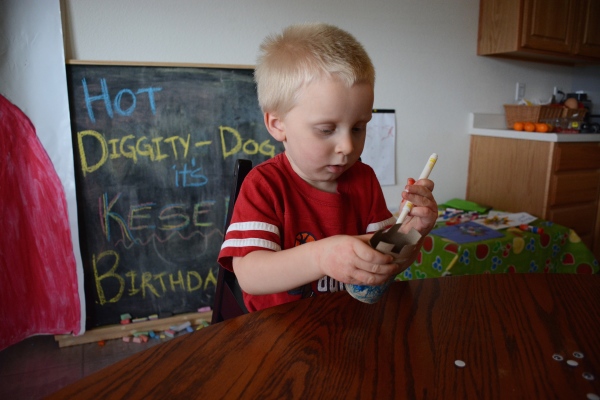 Then color the top of the tube yellow…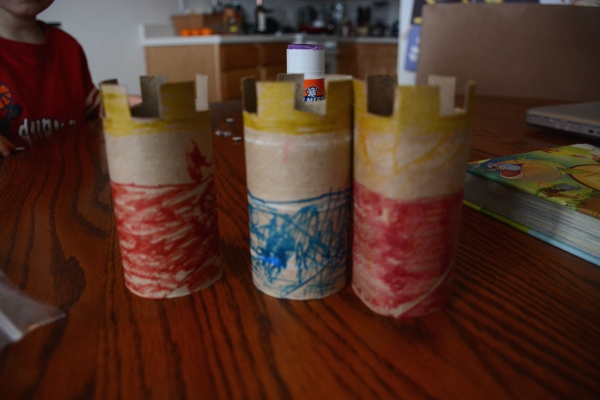 …like so.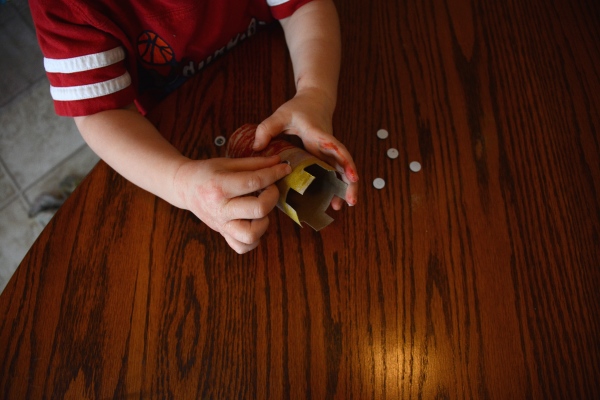 Add on some googley eyes.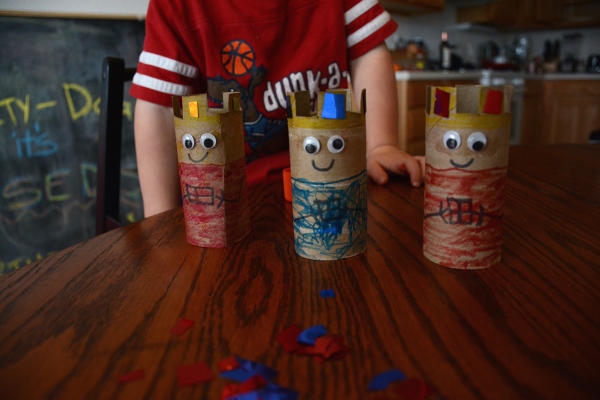 We finished them off by adding a little smile, some "jewels" on their crowns, and some arms holding their gifts.
Day Five – A Special Gift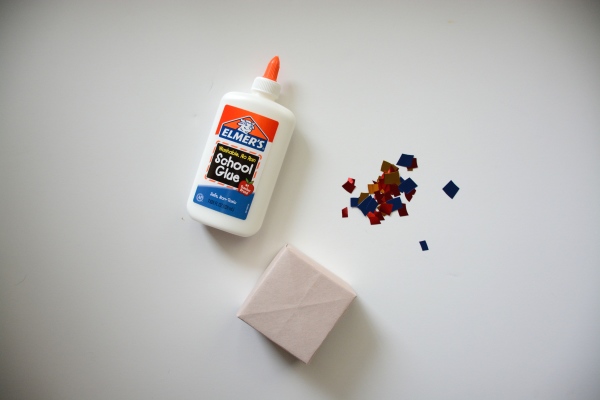 Materials needed:
A gift box (I used this tutorial to make a little one, but you could use a gift box leftover from Christmas)
Sequins
Glue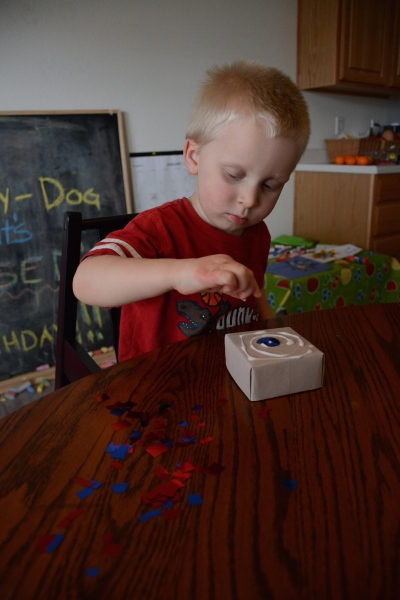 Glue the sequins onto the box.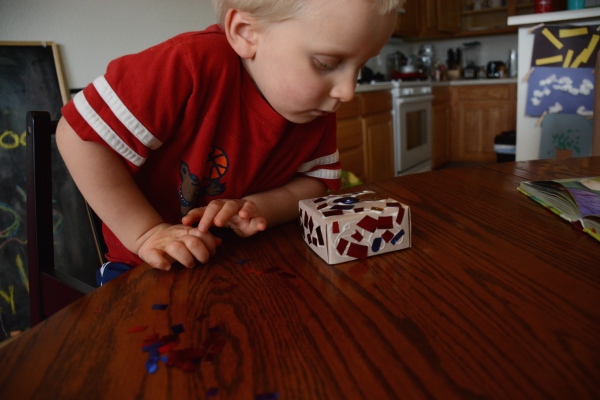 This craft was the perfect time to talk more about how the wise men gave Jesus gifts and what kind of gift Jesus wants from us.
Extra Resources
We of course love our Little People Nativity Set, but other than that we didn't use/find any other resources.
---
I hope you enjoyed week fourteen of Play Through The Bible. I'd love to hear from you! Leave a comment below or use the hashtag #playthroughthebible on Twitter or Instagram! 
Affiliate links may be included. Thank you for using your purchases to help support Simple Life. Messy Life.