A Little Servant Girl and the Proud General (The Story of Naaman) – The Jesus Storybook Bible Blog Hop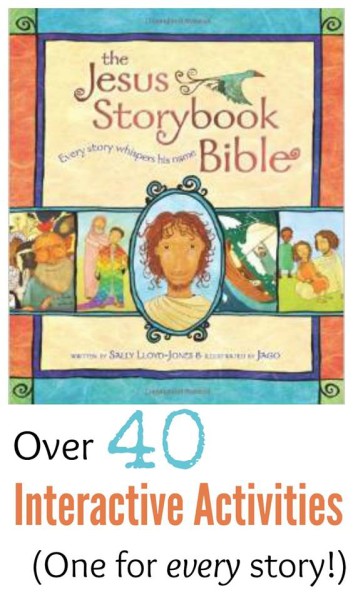 We are joining up with My Mundane and Miraculous Life again today for the Jesus Storybook Bible Blog Hop!
Today we read "A Little Servant Girl and the Proud General" beginning on page 136 of The Jesus Storybook Bible
. We focused a lot on how Naaman thought he was very important and his heart was sick. He thought he was too important to get healed in a stinky river, but God healed his heart and his skin!
For our activity we had a "Naaman Gets Healed in the River" bath!
Naaman is Healed in the River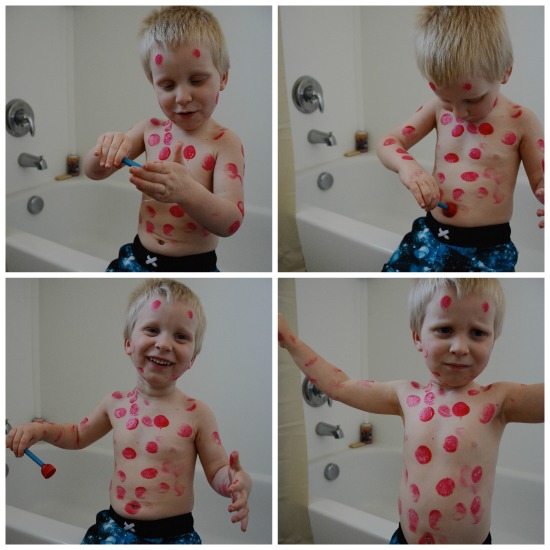 First you need to give yourself some skin disease! 🙂 We took some red paint and mixed it with a couple generous squirts of soap. Then, we used a circle foam brush
to paint on some big red dots. This was very silly and goofy and fun, but we made sure to make some "sad Naaman" faces too!
Next, start filling up the tub! We took some green and red food coloring to make our water icky like the river.
Here's what our bath looked like with the food coloring added.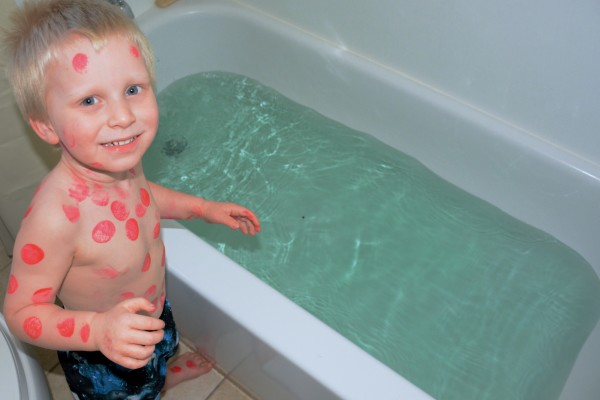 K thought that having a green bath was absolutely the most delightful thing ever.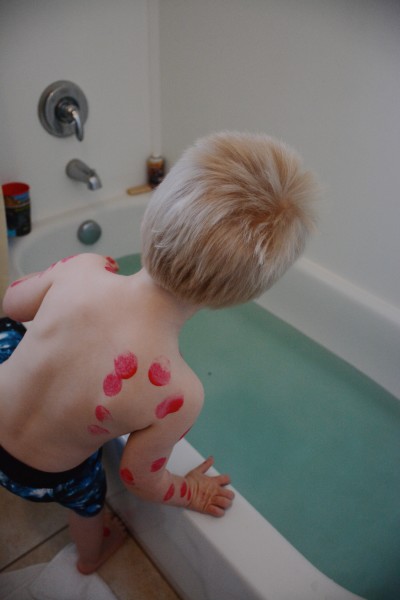 Time to hop in!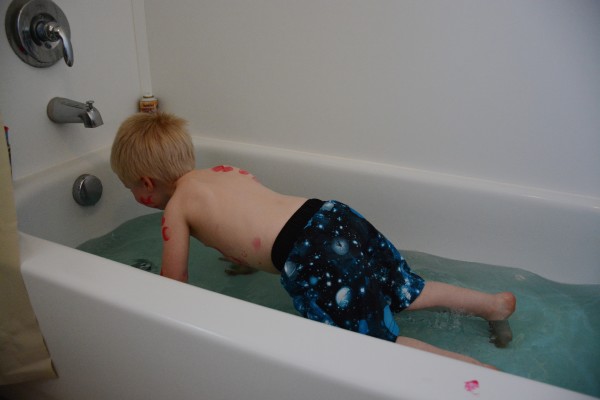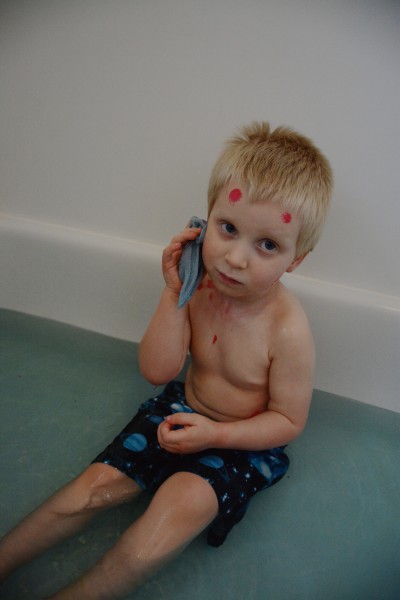 Time to wash up Naaman!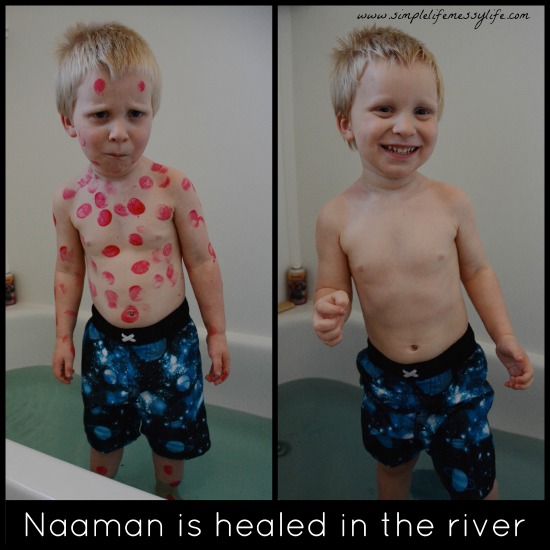 All done! Sad and prideful Naaman has been healed! He is no longer sick on his skin or in his heart!
Be sure to check out all the Jesus Storybook Bible activities over at My Mundane and Miraculous Life.
If you are looking for more fun Bible activities to do with your toddler or preschooler be sure to check out our Play Through The Bible series!
---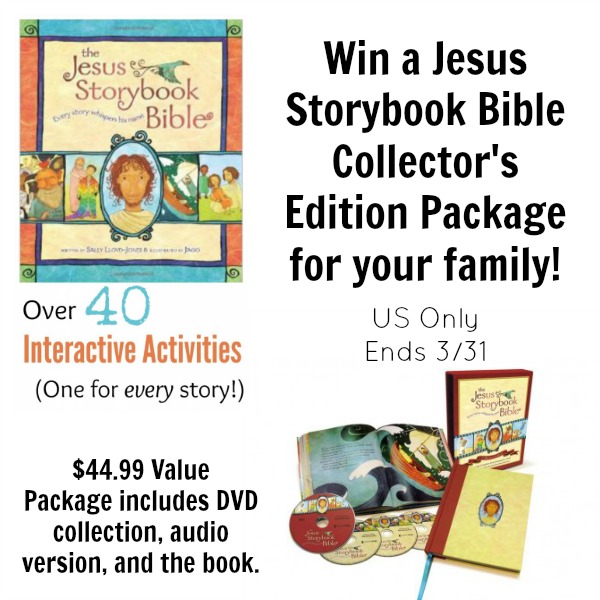 We are so thrilled to bring you a Jesus Storybook Bible Giveaway sponsored by Zonderkidz. We love using the Jesus Storybook Bible in our home and know you will love it, too. One winner will receive the Collector's Edition of the Jesus Storybook Bible valued at $44.99, complete with a beautiful copy of the book, an audio version of the stories, and a DVD collection with animated versions of the stories. This collection would be the perfect Easter gift for any child. Be sure to follow The Jesus Storybook Bible Facebook Page for more information, and stay tuned for the rest of the Jesus Storybook Bible Hands On Activity Series.
The giveaway is open to the US only and ends at 12:00 am CST on April 1, 2015. Please enter using the Rafflecopter form below. If you have trouble seeing the entry form on a mobile device switch to the classic version or click here to enter.
a Rafflecopter giveaway

---
Affiliate links may be included, thank-you for using your purchases to support Simple Life. Messy Life.