Boy Jesus – Play Through The Bible – Week 15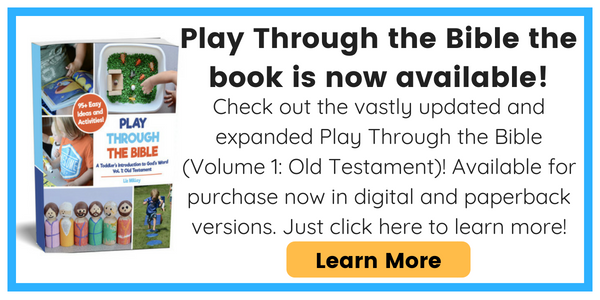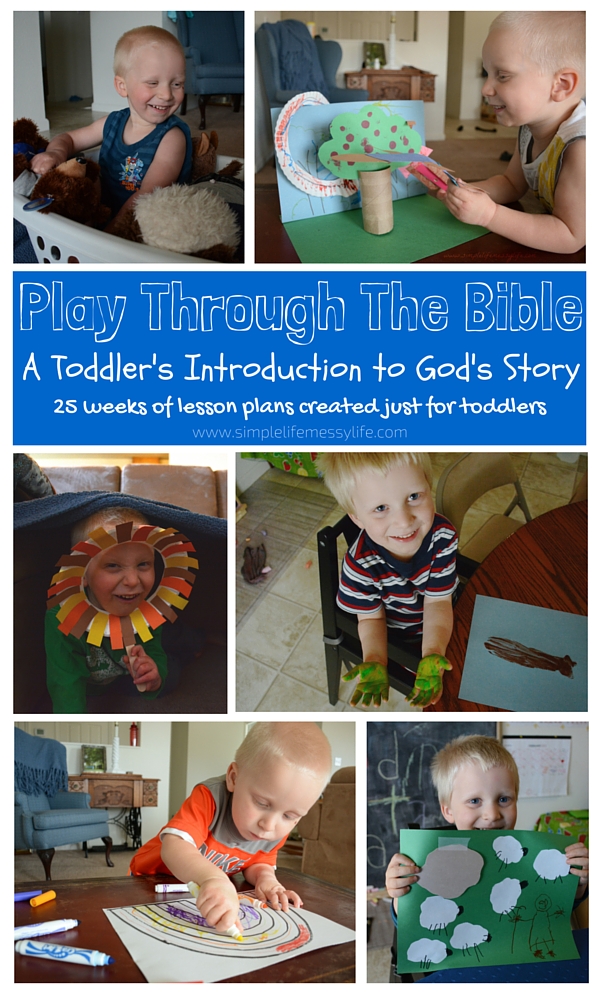 Sorry that we're running a little late this week! K really enjoyed week 15 learning about Jesus as a little boy, so I'm glad I was able to get this post put together. I hope you and your little's enjoy learning about the boy Jesus too!
If you haven't read the introduction to this series yet I recommend going here. For all the plans in one place, go here.
---
Week Fifteen – Boy Jesus

Focus Point
Jesus was a kid just like me!
Story Time Tips
We read "A Lost Boy" starting on page 198 of The Rhyme Bible Storybook and "Where is Jesus?" starting on page 140 of The Rhyme Bible Storybook for Toddlers.
The word "temple" was a new one for K's vocabulary. We talked about how the temple was kind of like church, a place to learn about God and pray. We also talked about how it was called the House of God.
You can find the story of Jesus as a boy in the book of Luke, so we used that passage to add another point that wasn't mentioned in the Rhyme Bible. We talked about was how after Mary and Joseph found Jesus it says that Jesus obeyed them as he grew up. We've been having to talk about obeying a lot lately, so it was good timing to be able to talk about "obeying like Jesus."
Activity
Play "hide and seek Jesus." Designate a place to be the "temple" – it could be a certain room, under the table, a fort, etc. Have your child hide there and then wander around "looking for him/her." Make a big production of it when you find him/her in the "temple."
Discussion
Parent: "Where was Jesus when his mom and dad couldn't find him?"
Child: "The temple."
Parent: "What was the temple?"
Child: "Like church/the house of God."
Parent: "Did Jesus obey his parents?"
Child: "Yes!"
Daily Craft
Day One – Boy Jesus Coloring Page
http://sermons4kids.com/jesus-in-temple-colorpg.htm
Day Two – Jesus was a kid, too!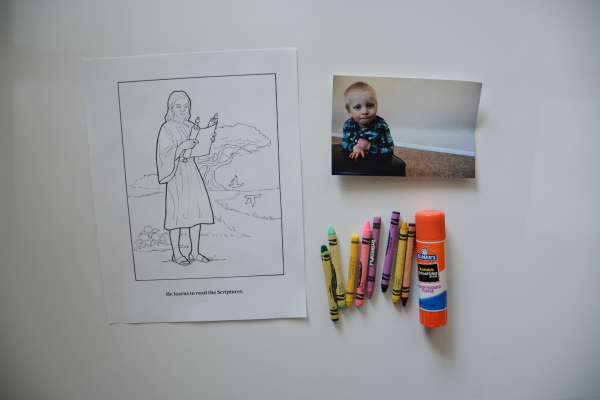 Materials needed:
Coloring sheet (we used this one)
Crayons
Glue
Picture of your child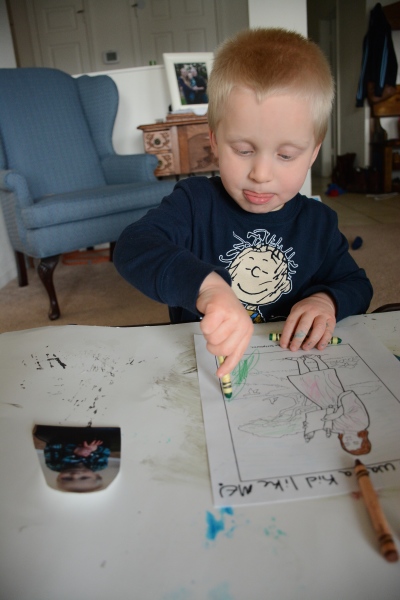 Color your coloring page. You can kind of see in this shot that I also wrote at the top: "Jesus was a kid like me!"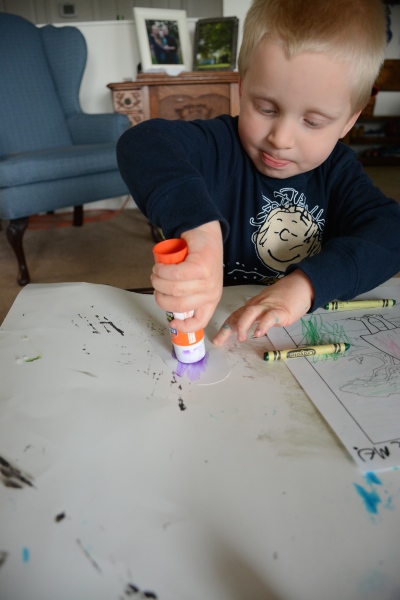 Put some glue on your picture…
..and stick it on your picture.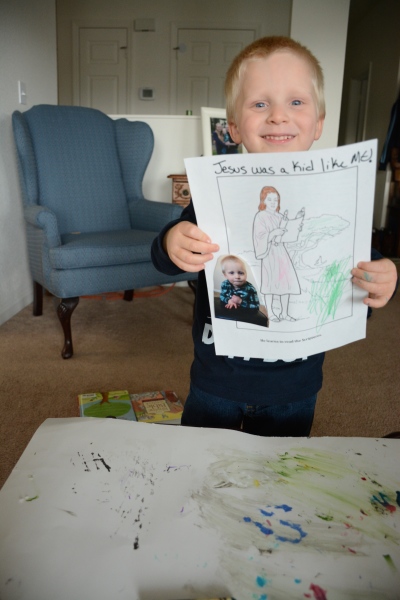 That's it!
Day Three – Obey Garland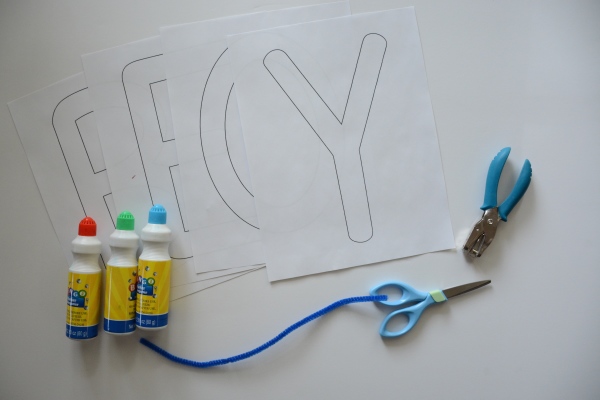 Materials needed:
Letters O, B, E, Y outlines printed (we used these)
Dot markers (or whatever you want to use to decorate your letters)
Scissors
Hole punch
Pipe cleaner (or string)
Talking about how Jesus obeyed his parents was a big thing for us this week, and after trying to come up with some kind of craft to drive this point home I finally just decided to print out the word and decorate it. Nothing fancy, but it worked for the purpose of providing another setting to talk about obedience.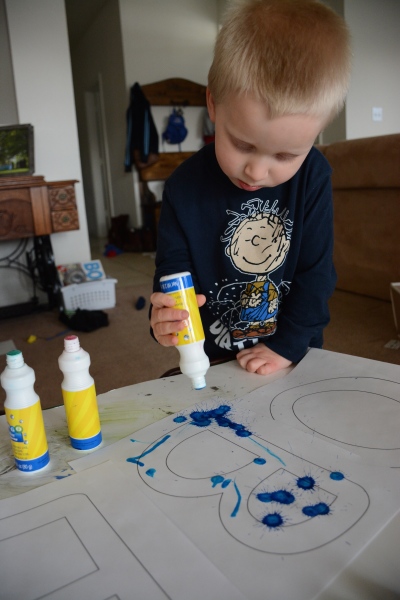 First, decorate your letters. We used dot markers, but you could use markers, crayons, paint, or whatever you want.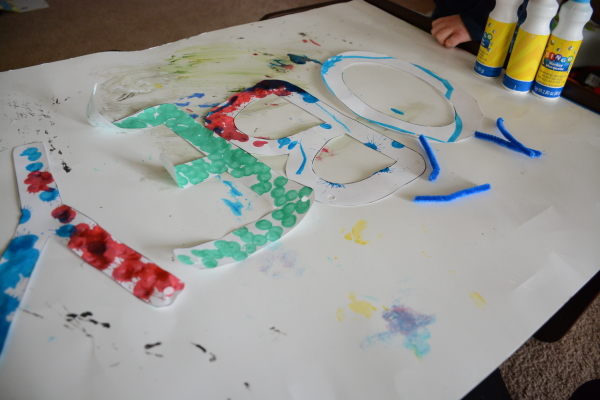 After your letters are decorated, cut them out and punch holes in the corners (alternatively, you could tape the letters together).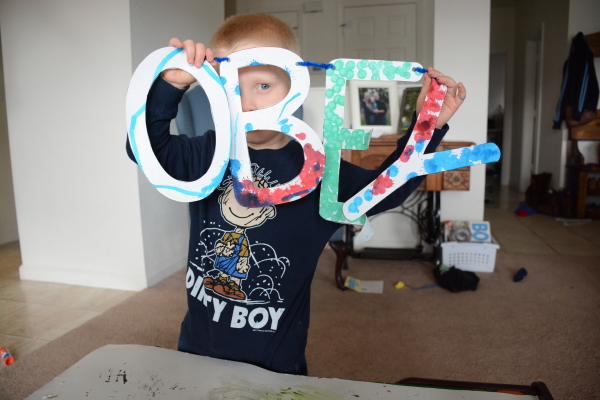 Cut the pipe cleaner into three sections and use the pieces to connect the letters together. All done!
Day Four – Scripture Scroll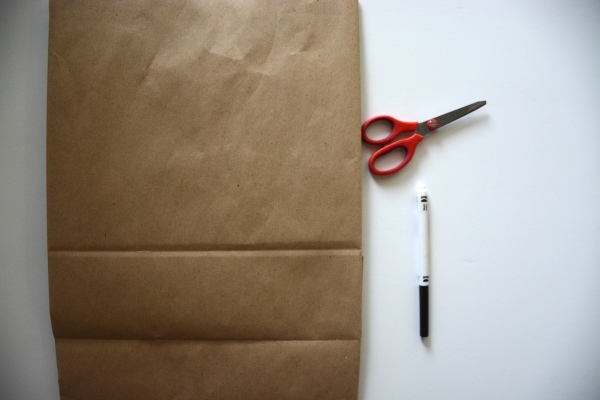 Materials needed:
Paper sack
Scissors
Marker
I found the idea for this easy and fun craft on Our Out-of-Sync Life.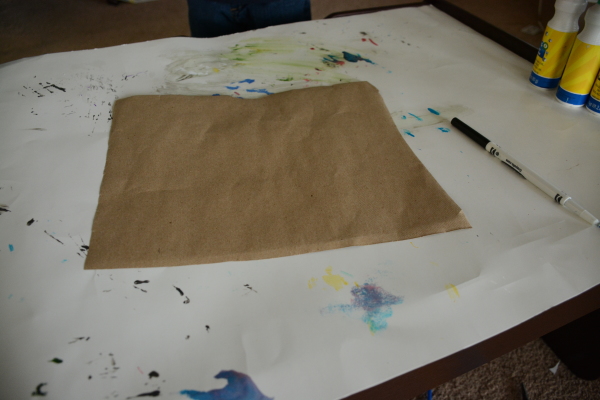 First, cut a rectangle out of the paper sack.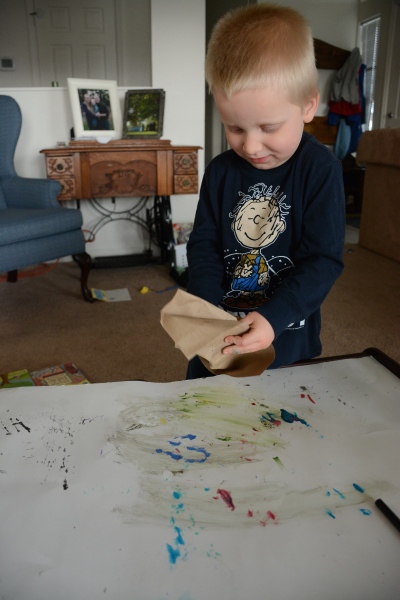 Crumple it up!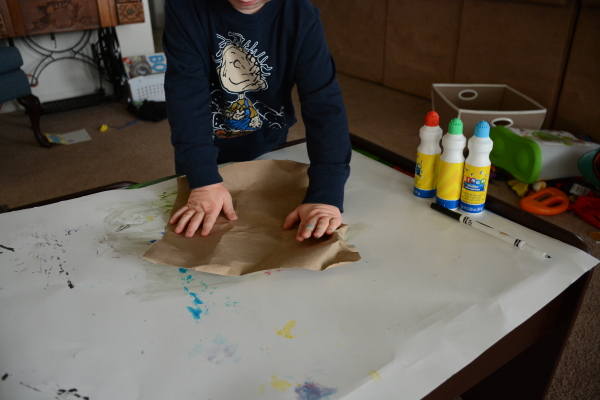 Then, smooth it out. Repeat the process a few times – it is pretty fun!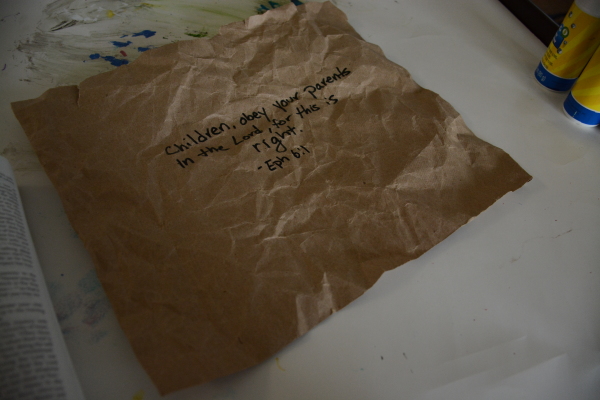 Choose a verse and write it on your scroll. We chose Eph 6:1 to tie into our conversations on obedience.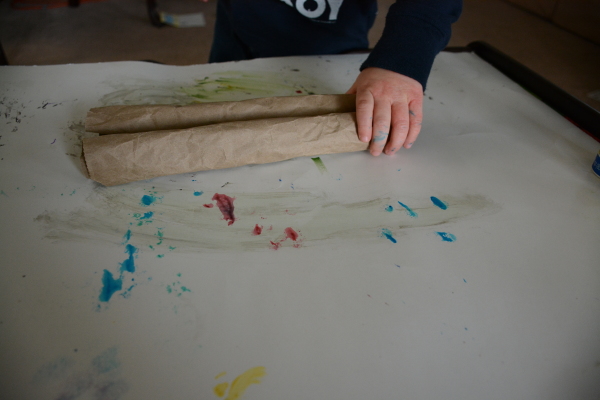 Then, roll your scroll up.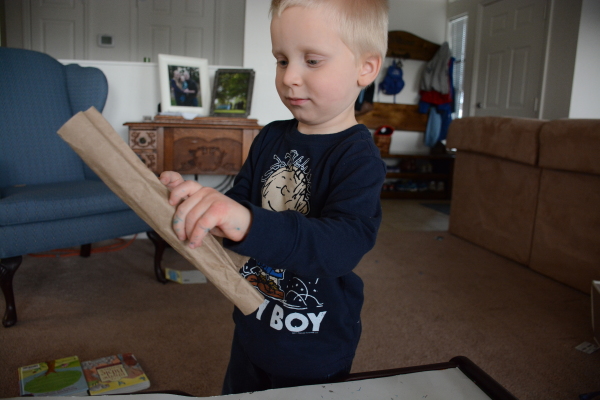 Ta-da! You have your very own scroll!
Day Five – The Temple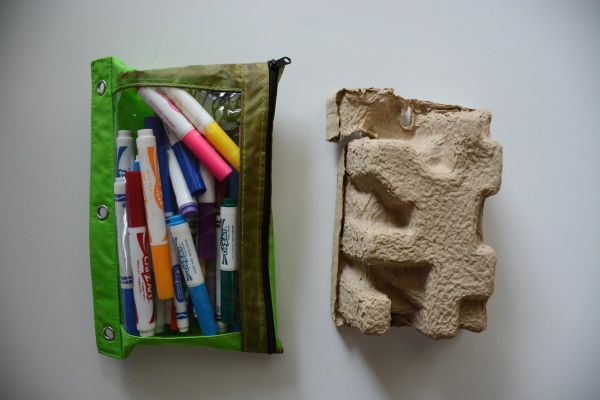 Materials needed:
Markers
Cardboard box (we found this interesting looking piece of packing material)
I thought about making something that was a more realistic representation to the temple, but decided that keeping it simple would achieve the same purpose for now. Doing this craft was a great and simple way to talk more about the temple and reinforce the meaning of this new word.
Basically all we did was use the markers to decorate the "temple." He asked me to draw a door, so we did that too. You can get more fancy if you want, but this worked well for us.
Extra Resources
We had two songs this week that K really loved!
Children Obey Your Parents – Steve Green
---
I hope you enjoyed week fifteen of Play Through The Bible. I'd love to hear from you! Leave a comment below or use the hashtag #playthroughthebible on Twitter or Instagram! 
Affiliate links may be included. Thank you for using your purchases to help support Simple Life. Messy Life.