Operation Christmas Child Shoeboxes – Boys ages 2-14
"Oooo! Star Wars!"
"I like this bat and ball!"
"Mom, this toy is really cool! I want one."
Operation Christmas Child is one of my favorite parts of the holiday season. 
Gently, consistently, I remind my son that these gifts are not for him. These gifts are for someone who may have never received a gift before.
We finish our shopping and return home to pack our boxes. I shared what we packed last year and thought it would be fun to share again!
*Affiliate Links included*
This year K wanted to pack 4 boxes (because he is four years old, of course!). We kept it simple and did all boy boxes – a 2-4 box, two 5-9 boxes, and a 10-14 box.
We spread out all our goodies and got to packing…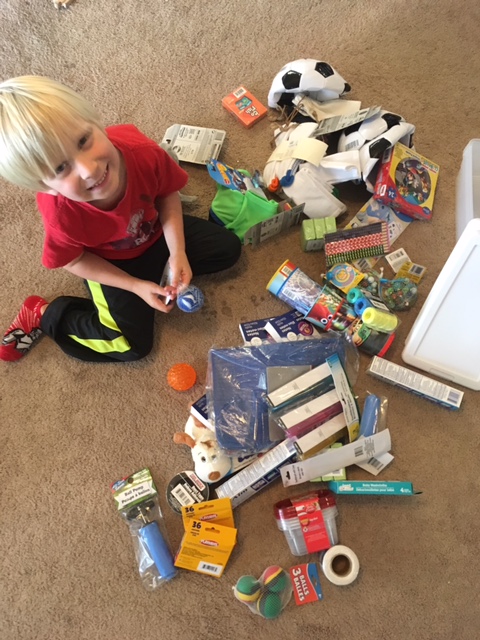 First, we divided everything into the appropriate categories.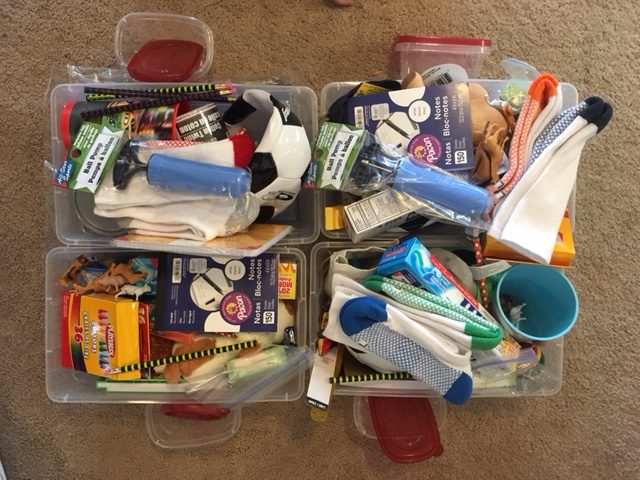 Think it's all going to fit?!
Boy 10-14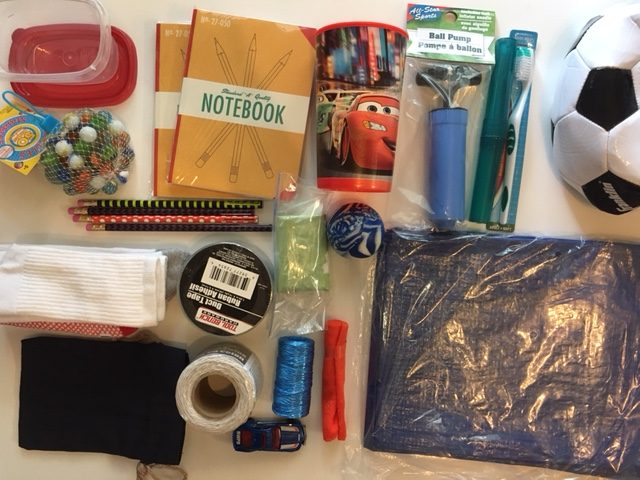 In this box we packed a: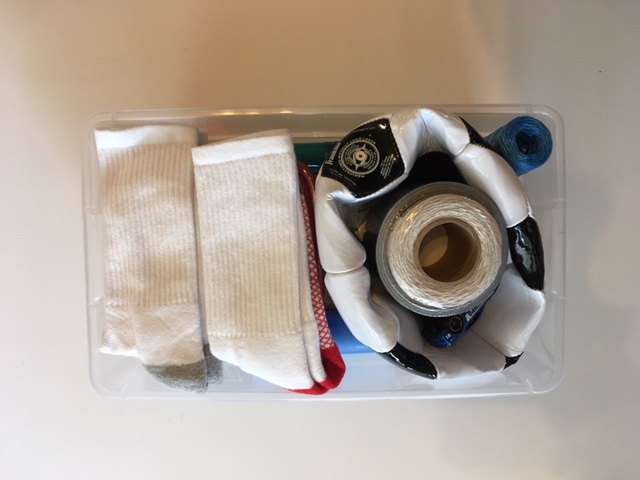 All snug!
Boy 5-9
In this box we packed a: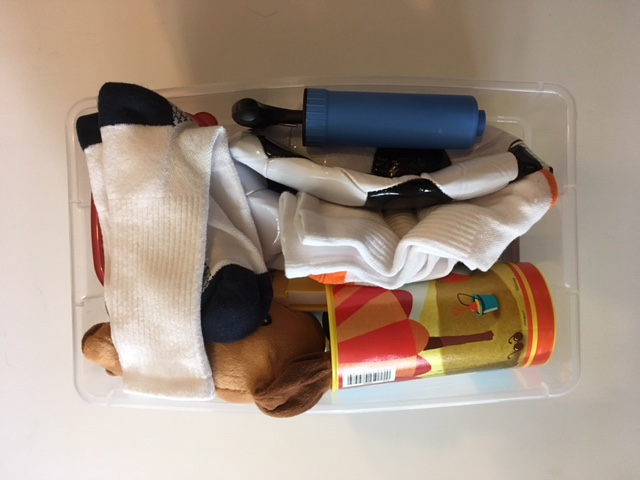 Boy 5-9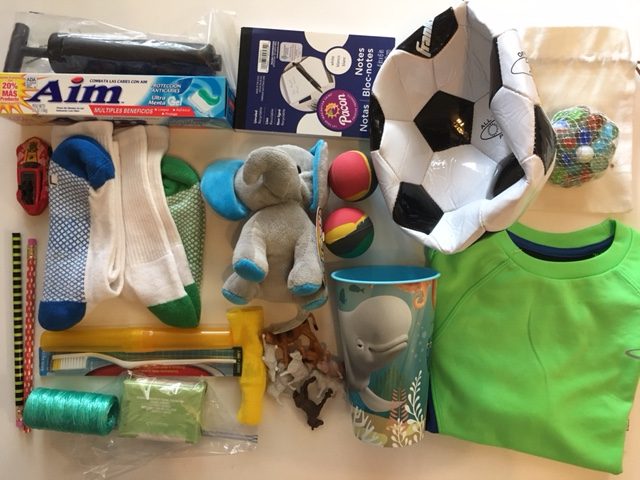 In this box we packed a:
Boy 2-4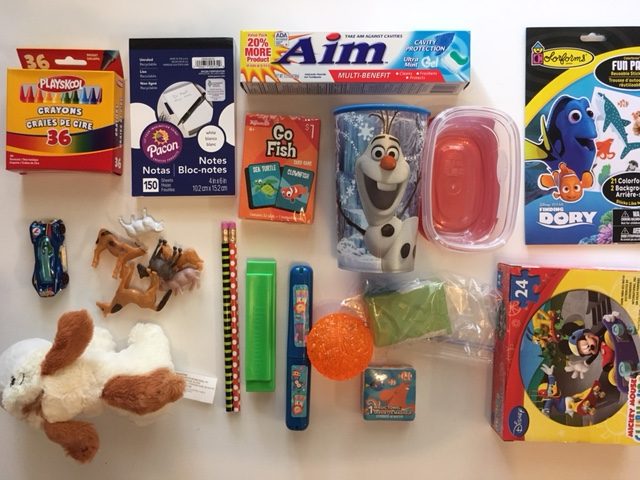 In this box we packed a:
This box seemed a little empty, so I threw a few other random things in there later.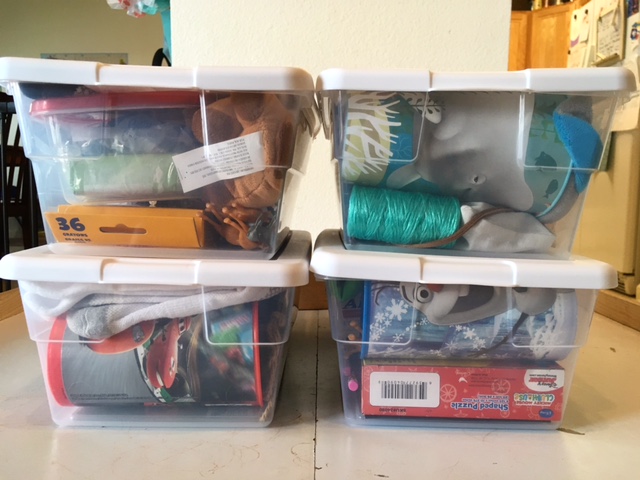 We used clear plastic shoeboxes for the first time this year. One thing I noticed was that it made it really easy to see empty spots you could fill better – so I'll have to remember that for next year!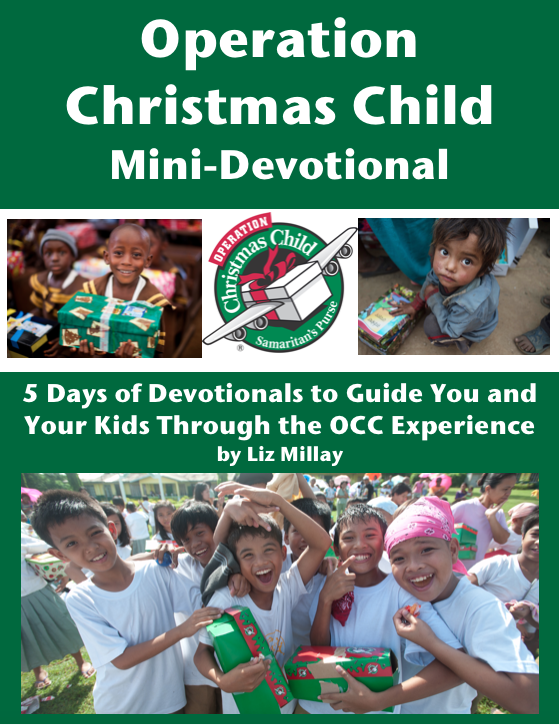 Are you looking for a fun way to be intentional as you pack your OCC boxes with your kids? Check out my FREE OCC Mini devotional! You can access it in the Subscriber Resource Library – to gain access to this free resource and many more just enter your e-mail below!

Need more help packing a shoebox? Check out this ultimate round-up of great ideas!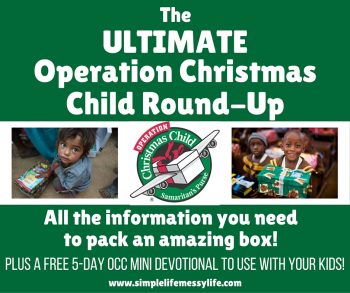 Did you pack a shoebox this year?