Parable of the Lost Sheep – Play Through The Bible – Week 21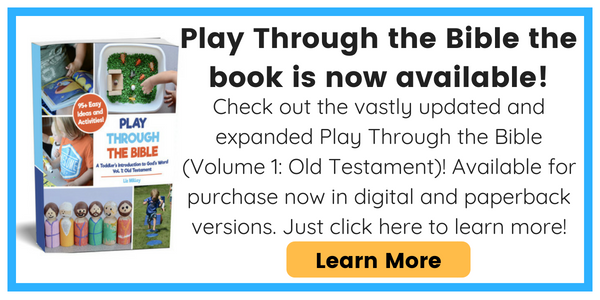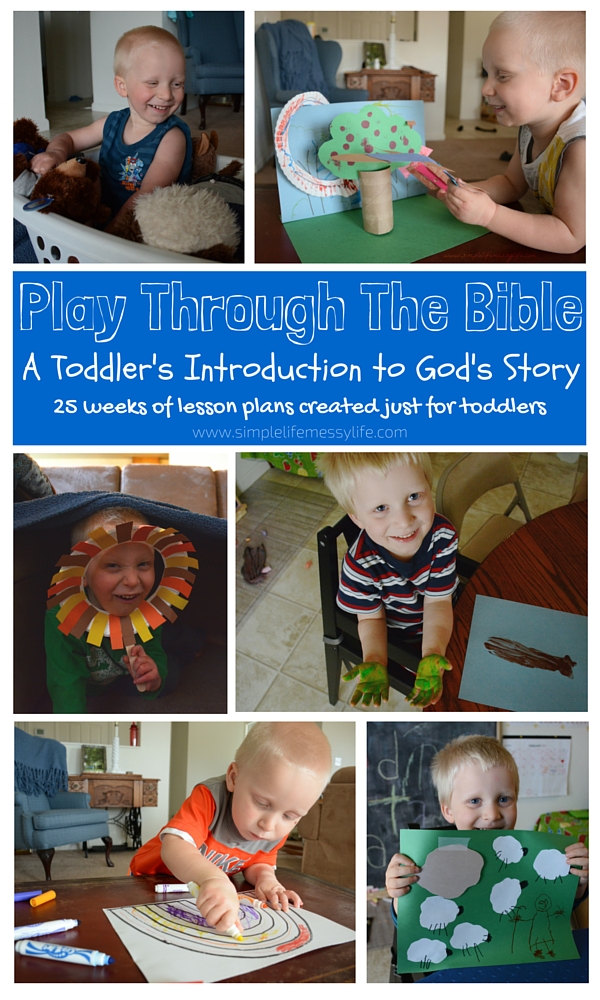 Week 21 of Play Through The Bible is the parable of the lost sheep. K really enjoyed this story and crafts that involve fuzzy sheep are always a hit!
If you haven't read the introduction to this series yet I recommend going here. For all the plans in one place, go here.
---
Week Twenty One – The Parable of the Lost Sheep

Focus Point
The shepherd loves his sheep.
Story Time Tips
We read "The Lost Lamb" starting on page 198 of The Rhyme Bible Storybook for Toddlers.
I forgot to mention it last week, but for these parables we have been talking about how they are stories that Jesus told. K liked learning that Jesus told stories too.
On page 200-201 you can count sheep like the shepherd was doing.
K really latched onto that the sheep was scared when he was lost. He can be very sensitive to emotions, so I made sure to focus extra on how the shepherd loved his sheep so much that he never stopped looking until he found him.
Activity
Have your child be the sheep and play "hide and go seek sheep." Call out for your lost little sheep as you look around the room searching for your child.
Discussion
Parent: "What happened to the sheep?"
Child: "He got lost."
Parent: "What did the shepherd do?"
Child: "He looked for him."
Parent: "Did he find his sheep?"
Child: "Yes!."
Parent: "Yes, because he loved his sheep just like God loves us."
Daily Craft
Day One – Parable of the Lost Sheep Small World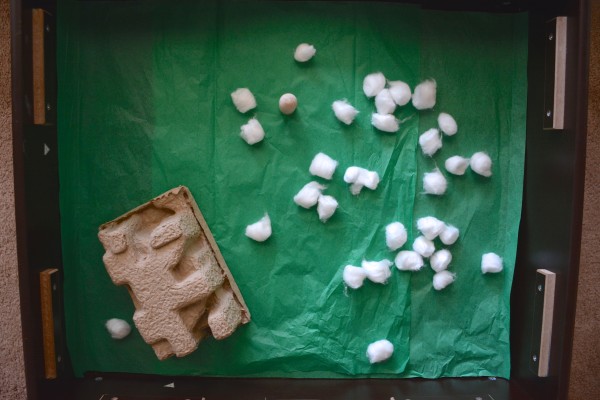 Materials Needed:
Cotton balls
Figurine for the shepherd (we used a blank peg doll)
Green tissue paper
Cardboard box or something similar (ours is a piece of packing material we've used for a lot of different things)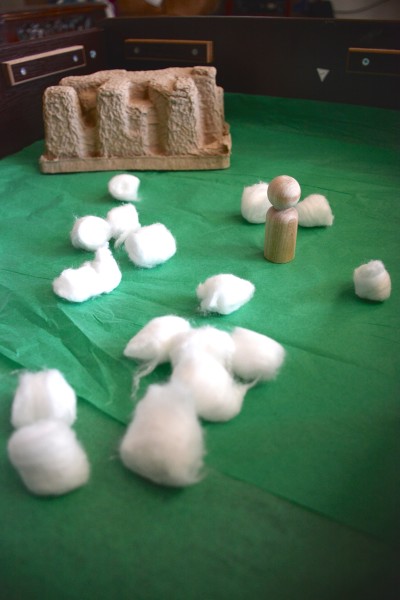 I set up this small world by first laying some green tissue paper on the bottom of our lego table/sensory bin for the grass. Then, I scattered around some cotton ball "sheep" and added a shepherd. A piece of recycling became a mountain for one of the sheep to get lost behind.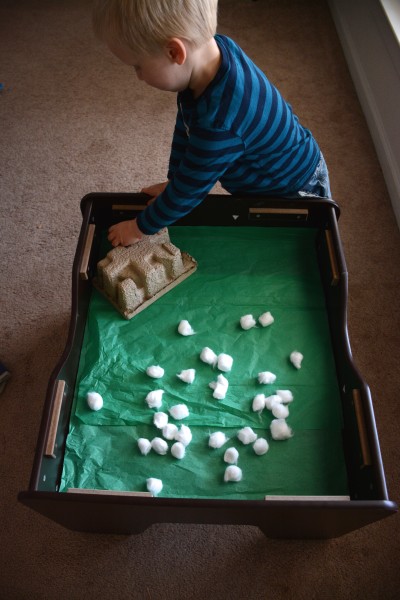 Day Two – Coloring Page
http://www.sermons4kids.com/lost_sheep_colorpg.htm
Day Three – One Hiding Sheep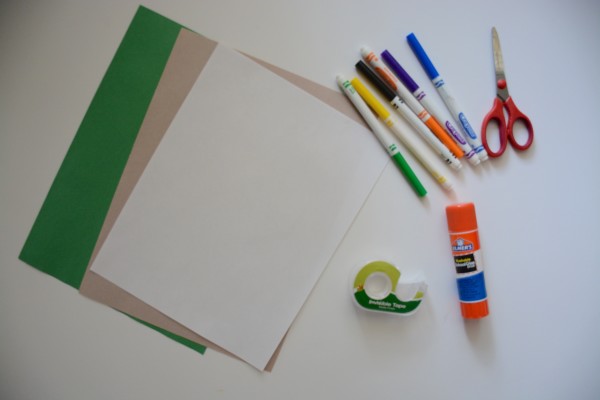 Materials needed:
Green, gray, and white paper
Glue
Tape
Markers
Scissors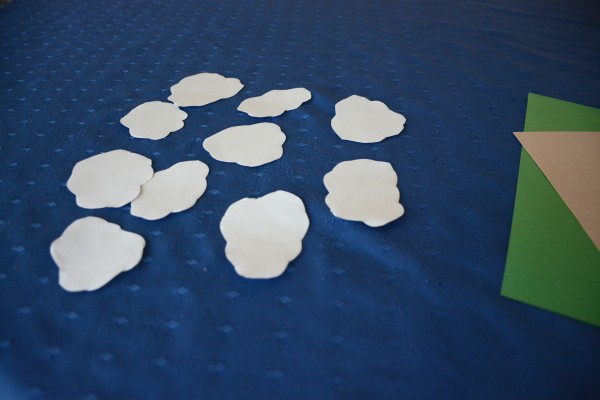 First, cut out some fluffy sheep shapes from the white paper.
Then, cut out a rock shape from the gray paper a little larger than your sheep.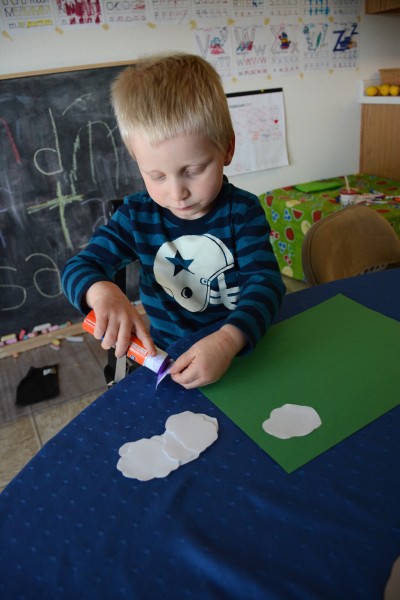 Glue your sheep bodies onto the green paper, leaving one to the side.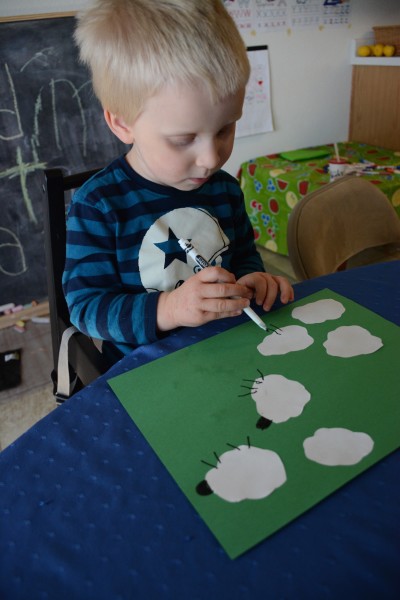 Draw some legs and a head onto your sheep.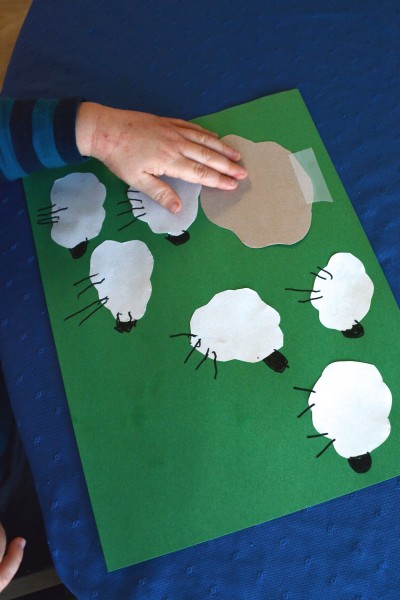 Taping only the top, secure the rock onto the green paper.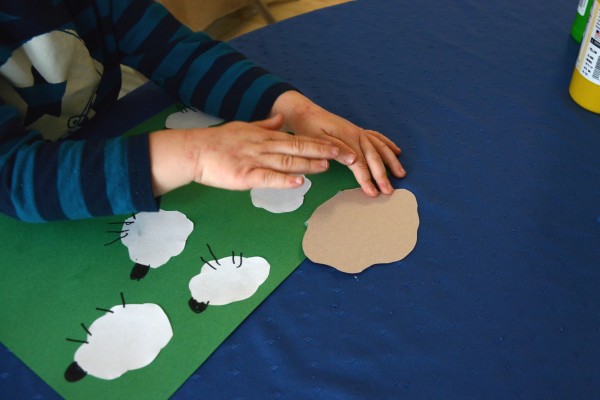 Lift open your rock flap and glue down your last sheep underneath.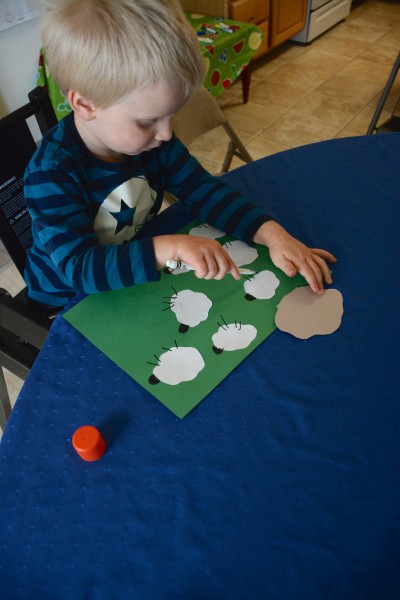 Give him some feet and a head too.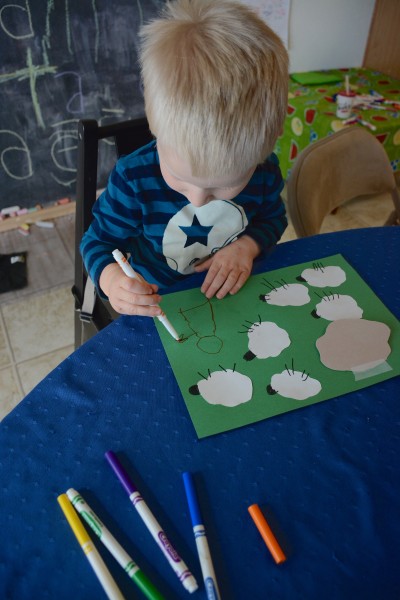 K has been working on drawing people on and off for a while now, so with a little help he was able to draw in his own shepherd. You could always just print and glue a shepherd onto the paper or just leave it off.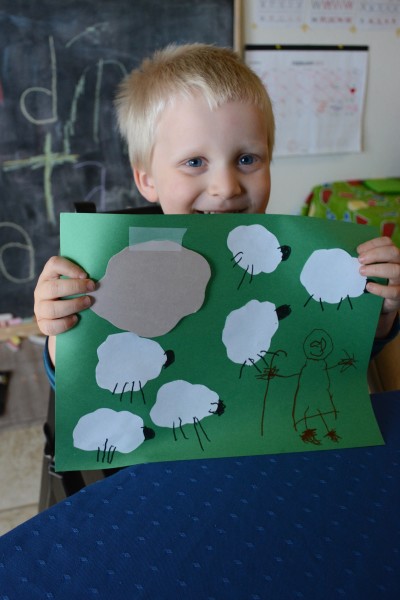 Day Four – Fluffy Handprint Sheep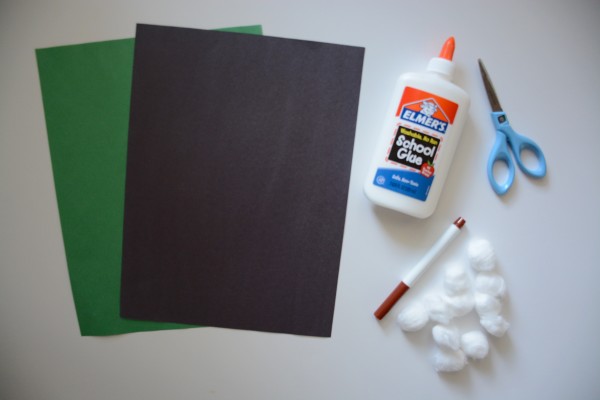 Materials needed: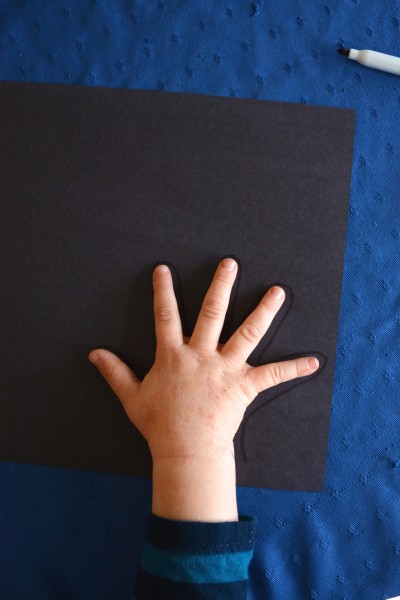 First, trace your child's hand on the black paper. (You could also do a black handprint instead. We were out of black paint so we decided to trace and cut from black paper instead.)
Cut out your child's handprint.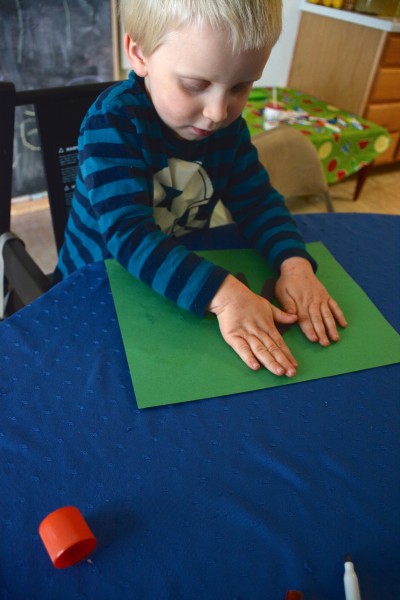 Glue the handprint upside down onto the green paper.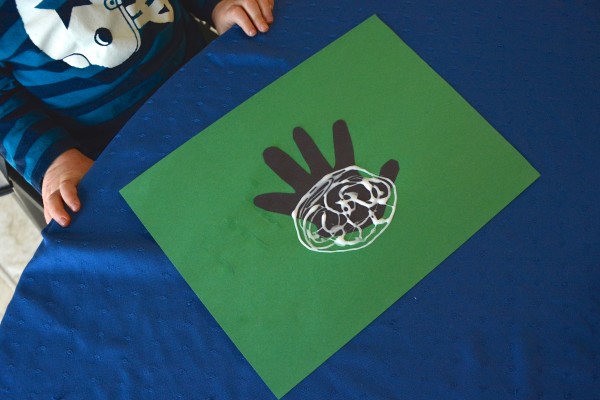 Put some glue on the top part of the handprint where you want the sheep's fur to go.
Glue on your cotton balls to make the sheep's fluffy fur.
After K was done with the sheep I wrote on part of Luke 15:6 to finish it off.
Day Five – Shepherd Painting
Materials needed:
Painting is always a favorite for K, so we decided to do that for our last shepherd craft.
Extra Resources
We didn't use any extra resources this week. Do you know of anything we should check out?
---
I hope you enjoyed week twenty one of Play Through The Bible. I'd love to hear from you! Leave a comment below or use the hashtag #playthroughthebible on Twitter or Instagram! 
This post is linked up with…
Affiliate links may be included. Thank you for using your purchases to help support Simple Life. Messy Life.