Play Through the Bible ONE YEAR Anniversary, a *New Look*, and FREE Printable!
Hey there! Things are a bit crazy around here for the next two weeks, so I'm taking a super short blogging break. However I wanted to pop in real quick to say, YAY, it's the one year anniversary of Play Through The Bible!
If you're new around here, Play Through the Bible was my big project last year. It is a 25 week series detailing our toddler Bible lesson plans. We worked through an entire toddler Bible, doing crafts and fun activities for each story. It was tons of fun!
Now, I always knew that this series was pretty popular on Pinterest. It made me really excited to see all the people pinning (and hopefully doing!) our fun Bible activities. However, I just recently checked the posts to see how popular they were on Pinterest…
The Play Through The Bible series has been pinned over TEN THOUSAND TIMES!
Wow! I was floored and so grateful! It makes me so excited to think of all the little toddlers out there learning about simple truths from God's Word!
So, in honor of the one year anniversary and the series doing so well on Pinterest I went back through and updated all the posts! Did a little cleaning up, a little editing, and gave the series a new look!
The old graphic was one of the first I had ever made and it never quite looked the way I wanted…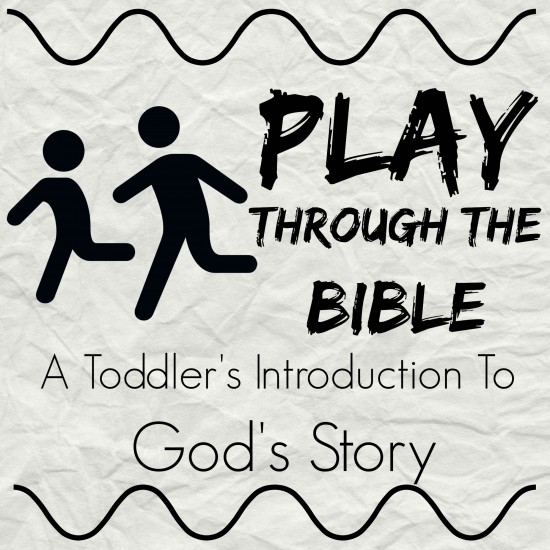 See? Not so pretty.
And here's the new one!

Yay! Look at all those fun activities!
One last thing – to make preparing to do the lessons with your little one a whole lot easier I've put together a free supply list!
I purposely made the lessons so that they mainly used only basic craft supplies and things you'd find laying around your house. I wanted the lessons to be simple and accessible for most people! Now, with the supply list, you can see exactly what you need for the whole series!
The supply list is free for subscribers – so to get your copy, just enter your name and email at the bottom of this post!
Again, thank you so much for making this series a success!
Affiliate links included. Thank you for using your purchases to help support Steadfast Family.