Samuel – Play Through The Bible – Week 9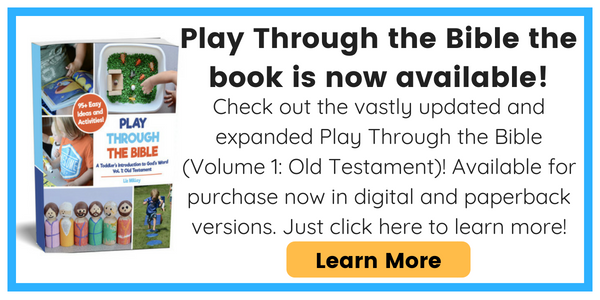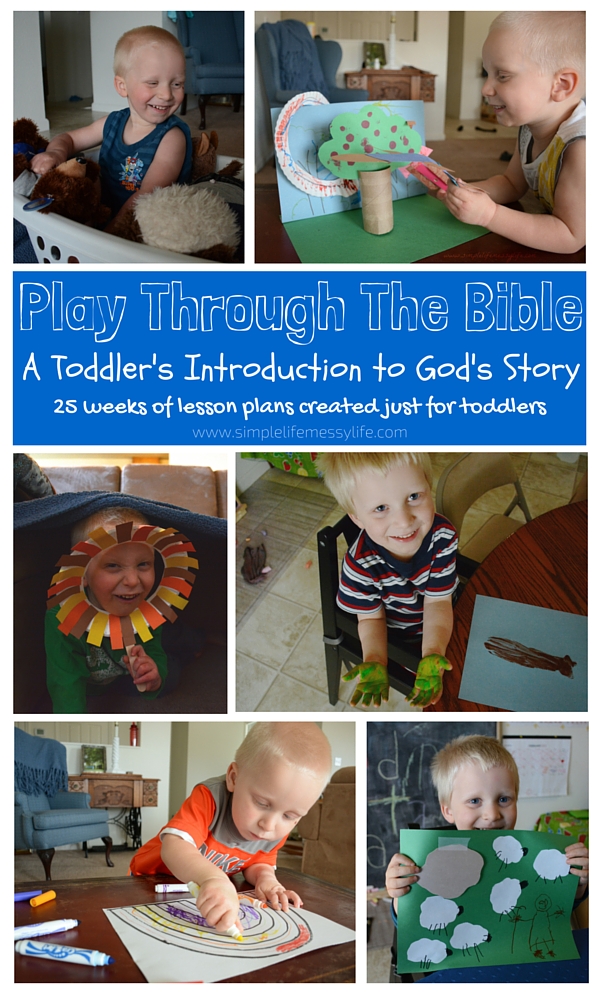 Week nine of Play Through The Bible is the story of the call of Samuel.
If you haven't read the introduction to this series yet I recommend going here. For all the plans in one place, go here.
---
Week Nine – The Call of Samuel

Focus Point
Samuel listened to God.
Story Time Tips
We read "Samuel Listens" starting on page 110 of The Rhyme Bible Storybook and "Samuel Listens" starting on page 88 of The Rhyme Bible Storybook for Toddlers.
On the first page of the story in The Rhyme Bible talk about how Hannah prayed for a son. Talk about the things that you can pray for.
Go back over the part where Samuel kept going to Eli and act it out.
Activity
Grab a couple of people figurines and some cloths. Fold the cloths into little beds and use the people to act out the story between Eli and Samuel. Talk about how Samuel was listening to Eli and to God.
Discussion
Parent: "Where did Samuel go when he heard his name called?"
Child: "To Eli."
Parent: "What did Eli say?"
Child: "It wasn't me – go to bed!"
Parent: "Who was really calling Samuel?"
Child: "God!"
Daily Craft
Day One – Samuel Coloring Page
http://teachkidsaboutchrist.com/old-testament/god-calls-samuel-coloring-page
Day Two – Prayer Bucket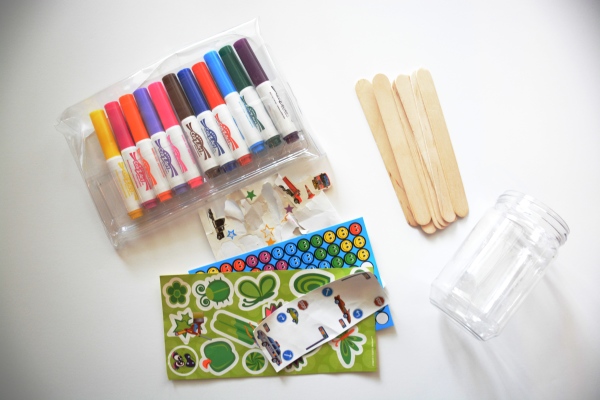 Materials needed:
Container from the recycling (I used a peanut butter container)
Craft sticks
Markers
Stickers
Use the stickers to decorate the container.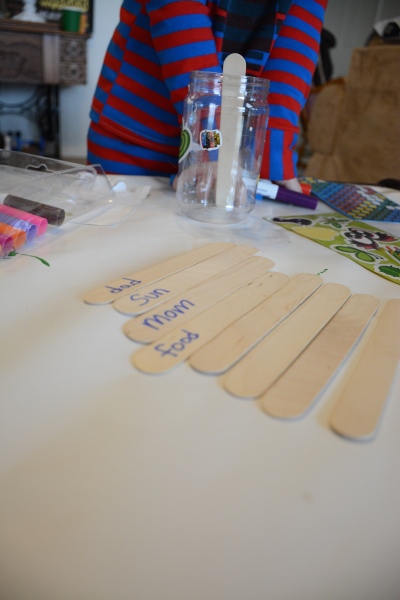 Then have your child list the things he or she wants to pray for and then write them down on the craft sticks. Then, when you have your time to pray together choose one of the sticks and pray about what is written down.
Day Three – Samuel Listens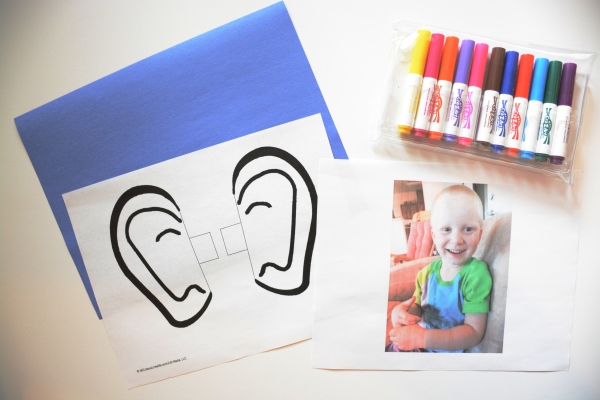 Materials needed:
Any color construction paper (we used blue)
Picture of your child
Large ears printout (inspired by the craft from here)
Markers
Glue stick (not pictured)
Scissors (not pictured)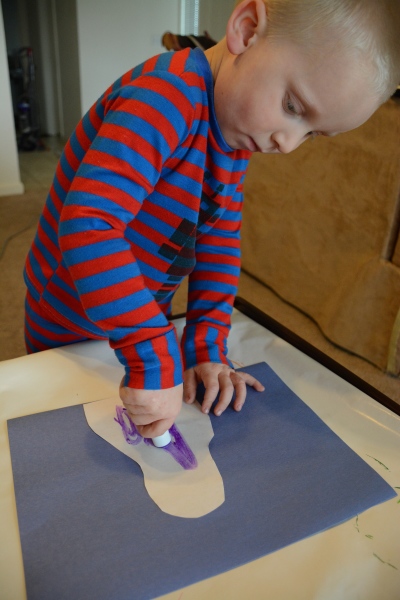 Cut out the picture of your child and put some glue on the back.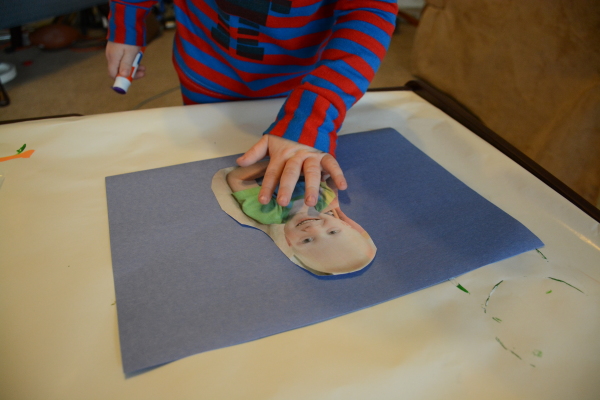 Glue the picture right into the middle of your paper.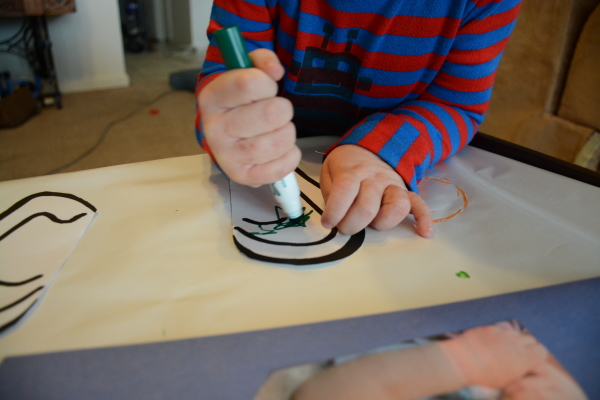 Cut out the ears and use the markers to color the ears.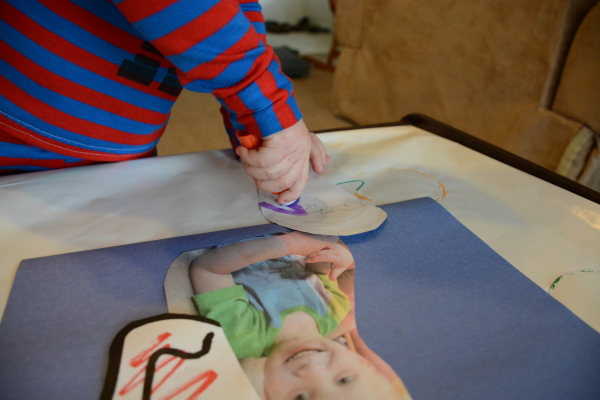 Glue the ears and place on either side of the head. We also wrote "I can listen" on the bottom of the paper.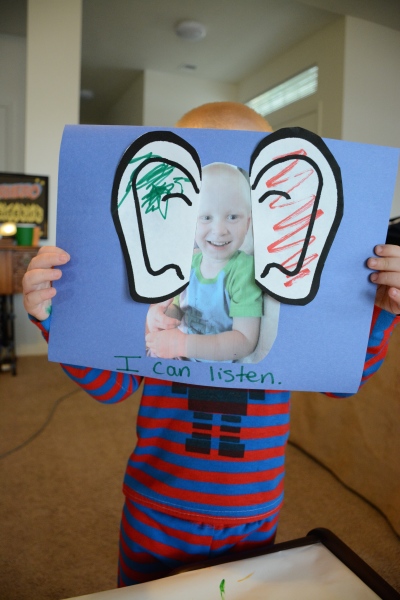 Day Four – Samuel Gets Called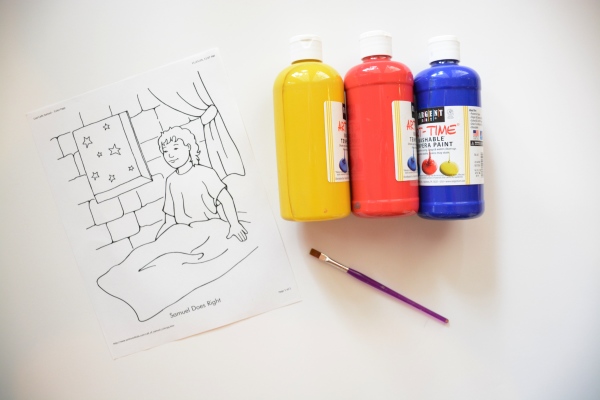 Materials needed:
Samuel coloring page (we used this one)
Paint
Paintbrush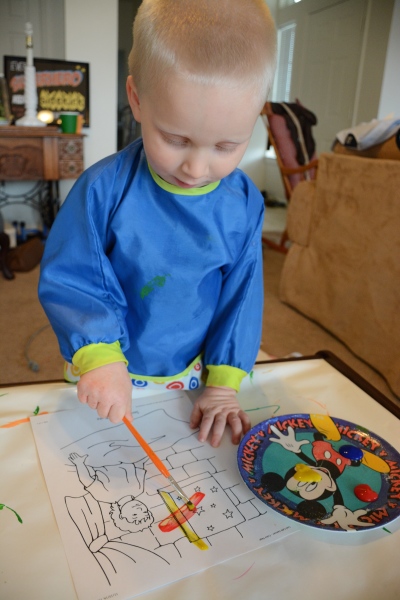 We've been enjoying painting lately, so we just decided to print out another Samuel coloring sheet and paint it! We also decided to take a break and only do four craft days this week.
Extra Resources
We didn't find any this week. Do you have any fun Samuel related resources? I'd love to hear about them!
---
I hope you enjoyed week nine of Play Through The Bible. I'd love to hear from you! Leave a comment below or use the hashtag #playthroughthebible on Twitter or Instagram! 
Affiliate links may be included. Thank you for using your purchases to help support Simple Life. Messy Life.