Summer Search for God – Week 4 – Create a Masterpiece
*UPDATE*
As of 5/9/16 this eBook is now available in an updated version in the shop here.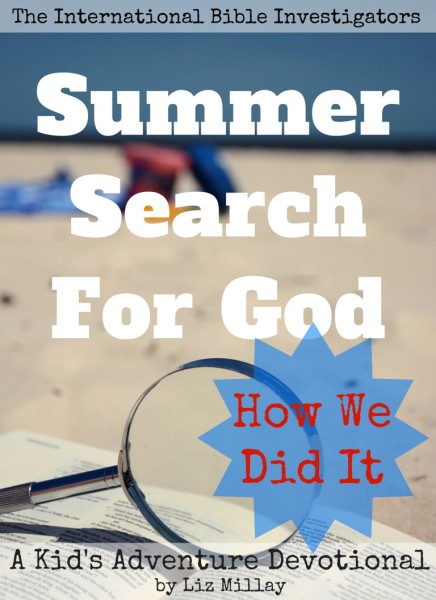 For eight weeks this Summer I will be blogging through my eBook, Summer Search for God. I want to be able to give some more examples of how you can do the activities, so I will be sharing how me and K go through the devotional.
I'd love for you to join us! If you don't already have the book, grab it here for free. Then, share how you are rocking the missions using the hashtag #summersearchforGod on Instagram or Twitter. If you write a blog post on your experience, please leave a link in the comments!
You can find links to the previous weeks below…
---

Mission Description
For this mission you need to create your very best masterpiece. You may think up any type of project you would like to create. You could paint, draw, build, sew, sculpt, or a hundred other things. The most important part is that you do something you enjoy and that you work your very best. Make it something you are proud to sign your name on. Make it your masterpiece!
For we are God's masterpiece. He has created us anew in Christ Jesus, so we can do the good things he planned for us long ago. – Ephesians 2:10 NLT
What We Did
This has been one of our favorite missions so far! First, I explained to K what the word "masterpiece" means – your very best work. Then, I told him that he got to make a masterpiece out of whatever he wanted. We had already done a painting project that day, but he wanted to do something different.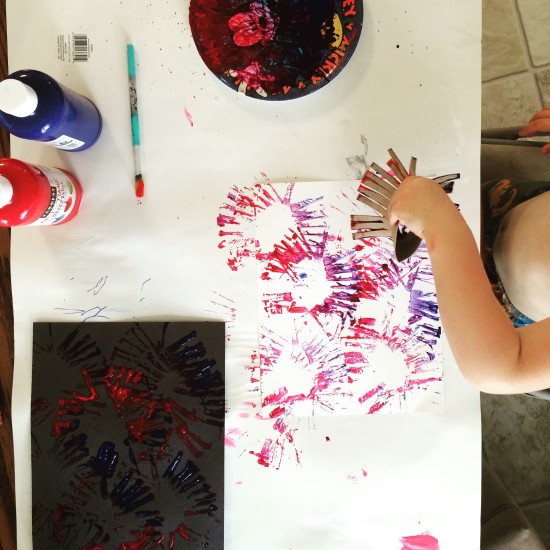 K painting fireworks – I post pictures of what we're up to over on Instagram.
So, I let him loose with the craft supplies!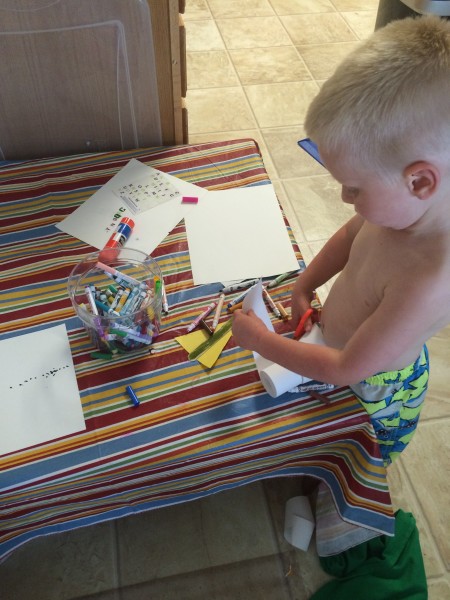 He grabbed what he wanted off the shelf (read more about our craft shelf here) and got to work.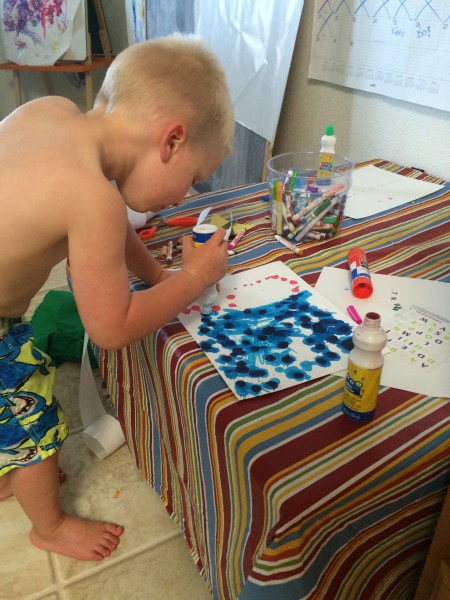 He worked hard!
It was definitely a 100% three year old made masterpiece and he was so proud of it!
We referred back to last week's mission and talked about how God created so many awesome things. Then I asked him what he thought God's best masterpiece was. You should have seen his smile when I said it was him!
We talked about how people are God's greatest masterpiece and He created us to do good things. He thought this was really cool. He even brought it up again later in the day.
I love how activities like this are so simple and make starting a conversation about God so easy! What's been your favorite mission so far?