Summer Search for God – Week One – Build a Fort
*UPDATE*
As of 5/9/16 this eBook is now available in an updated version in the shop here.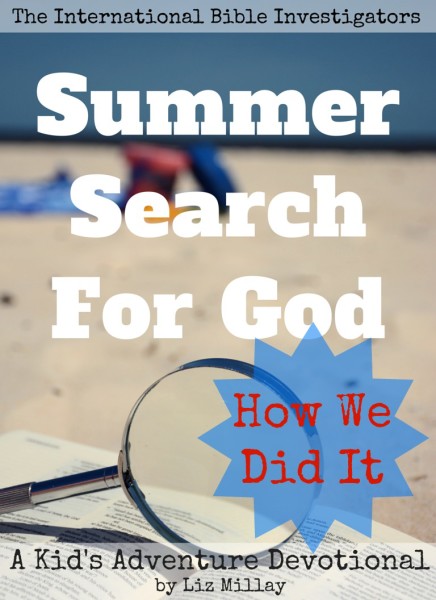 For eight weeks this Summer I will be blogging through my eBook, Summer Search for God. I want to be able to give some more examples of how you can do the activities, so I will be sharing how me and K go through the devotional.
I'd love for you to join us! If you don't already have the book, grab it here for free. Then, share how you are rocking the missions using the hashtag #summersearchforGod on Instagram or Twitter. If you write a blog post on your experience, please leave a link in the comments!
---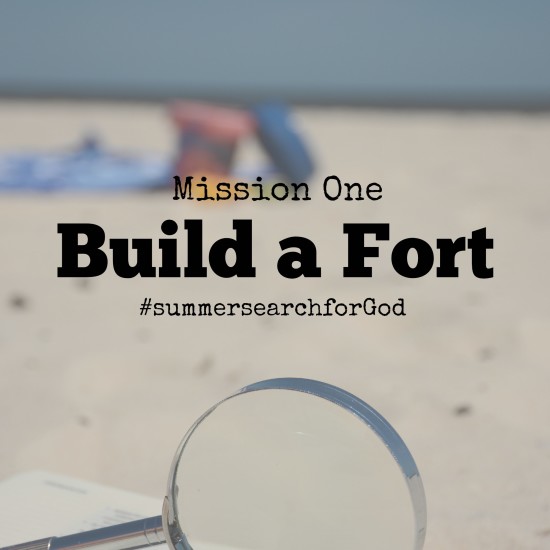 Mission Description
For this mission you need to build a fort. Make sure to build it big enough for you and anyone who is joining you to be able to fit inside. You will also want to make sure it is sturdy and doesn't fall down. What building material you use is up to you. Use whatever you have available. Once your fort is constructed you may want to bring some necessities inside, such as blankets, pillows, books, and a snack.
The LORD is my rock, my fortress and my deliverer; my God is my rock, in whom I take refuge, my shield and the horn of my salvation, my stronghold. – Psalm 18:2 NIV
What We Did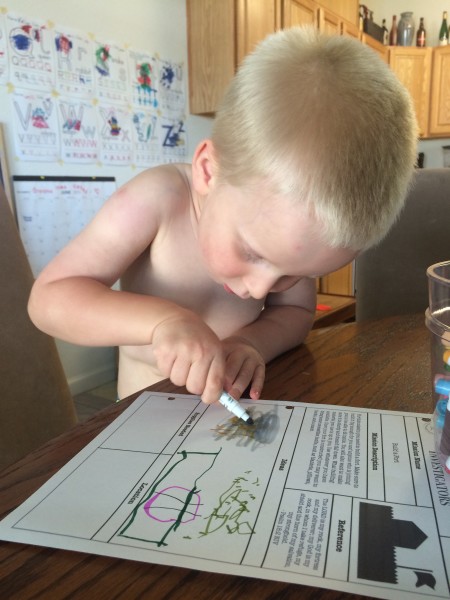 First, I explained to K what was going on and I read the mission to him. Then I read the verse (shortening it a little for him) and talked a little about how God is like a fortress/fort.
Then I asked him what kind of fort he wanted to build ("we're going to do it today, Mom?!"). He said he wanted to build a tree house. I told him that probably wasn't going to happen, but he could still draw his idea.
After he drew his tree house, we talked about building a blanket fort and I helped him think through how he'd do that. Then, he drew a blanket fort. After he was done drawing, I did the writing for him in the last two sections.
Then, we built a fort!
Once the fort was up, I surprised him with a nerf gun attack! (Easily his favorite part!)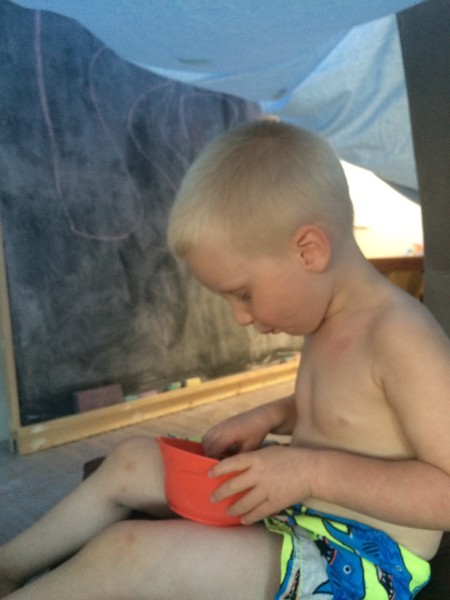 Afterwards, we settled in the fort with a snack and revisited the verse we read. I asked K if I was able to shoot him with the nerf gun when he was inside the fort. He said no and we talked about how God is like a fort because he protects us and keeps us safe – just like his fort kept him safe from the nerf gun.
At three, K is at the young end of age to do Summer Search for God, so I do have to simplify some things for him. However, thats one of the benefits of the devotional – it can easily be adapted for every age in your family!
Do you have your copy?
Grab one here and get all the missions, journal pages, and the parent debrief files.