Two Simple Things That Have Made A Big Difference In Our Family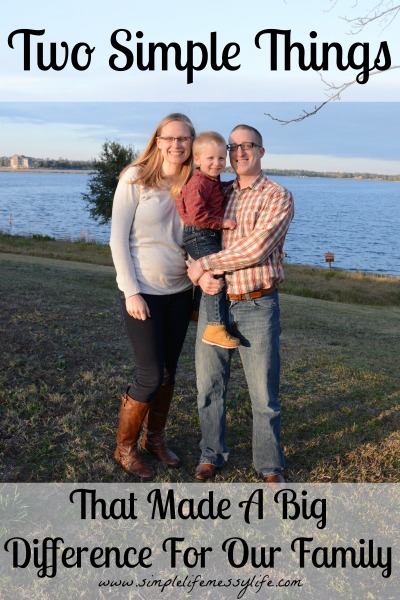 When the new year rolled around, like millions of others, my husband and I sat down to discuss what areas we felt needed improvement. Being the imperfect creatures we are, the list ended up being quite long!
We started January with high hopes to make some changes – both personally and for our family. We made a plan to focus on the things we felt were the most important and we set out to put our plan in action. And it worked… until it didn't. Since then we've fallen on and off the New Years resolutions bandwagon more than once.
However, there have been two simple things that we've been able to keep up with that have made a huge impact in our family.
#1 Nightly Walks
This goal was originally made for the purpose of starting a healthy habit – and getting this pregnant lady moving each day! However, I never would have guessed what it would do for our family.
Almost every night when my husband gets home from work we head out for a walk around our neighborhood. It takes us about 45 minutes and we usually get back just in time to eat dinner. While this does give us some good exercise, the biggest benefit is a side product of the walk – conversation.
We push the stroller, walk briskly, and talk. We talk about our days, we talk about our plans, we talk through our problems. We brainstorm together, dream together, laugh together, and yes, sometimes have an argument as well.
Conversely, on the nights that we stay home (for whatever reason) we tend to go about the business of the evening and never get into the same depth of conversation.
In order for these nightly walks to happen, we have had to make sure it is a priority. We encourage each other to keep up the habit and I've had to make sure K and I are ready to head out when dad gets home. Although sometimes we've gone for our walk after dinner, we definitely prefer to go before we eat. Because of this, I have to make sure as much of dinner as is possible is prepared in advance so we can eat as soon as we get home.
The work is worth it though. We've grown closer as a couple and even K looks forward to our nightly stroll!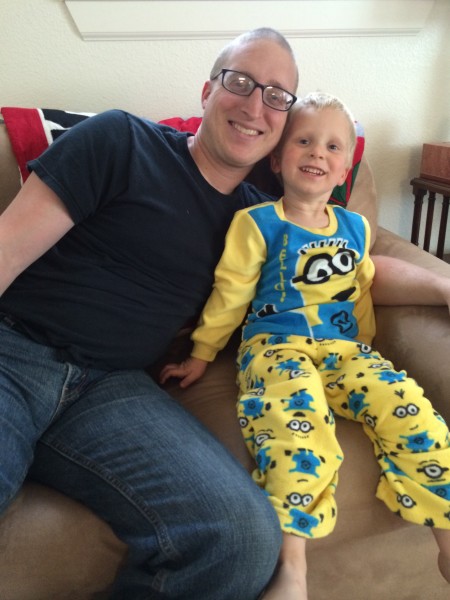 #2 No TV until 8pm
Now, those of you who don't even have a TV to begin with are way ahead of us in this area, but this has been a big thing for us. It used to be that my husband liked to come home from work and decompress by watching TV. However, the TV would end up staying on all night. It sucked us in and didn't let go.
So, for Lent this year I suggested changing our TV habits. After some discussion we settled on no TV until 8pm, K's bedtime.
Now, in the evening we go for our walk and then eat dinner together around the table (or as of late, the picnic table!). Daddy and K have time to hang out for a while before K's bedtime and I have nothing distracting me from either cleaning up the kitchen or joining in the playtime. If we have anything that needs to be discussed further or any to-do's that need to get done, they are much more likely to happen with the TV off.
This has been so nice for our family. We interact. We make memories. And I have a better chance of waking up to a clean kitchen. 🙂
Then, K gets put to bed and the final stage of the evening can happen – relaxing together while we watch our favorite shows. A time that we both thoroughly enjoy even more without having had the TV on all night already.
Lent may be over, but this is one habit that we will be keeping up.
Well, those are the two simple things that have made a big difference for us. It's easy to get overwhelmed with that long list of things you need to improve on. However, you can't forget about the little things you have accomplished that make a difference in your life.
Do you have any little changes you've made that have made a difference in your family? I'd love to hear them!