Great Picture Books For Toddlers Volume 2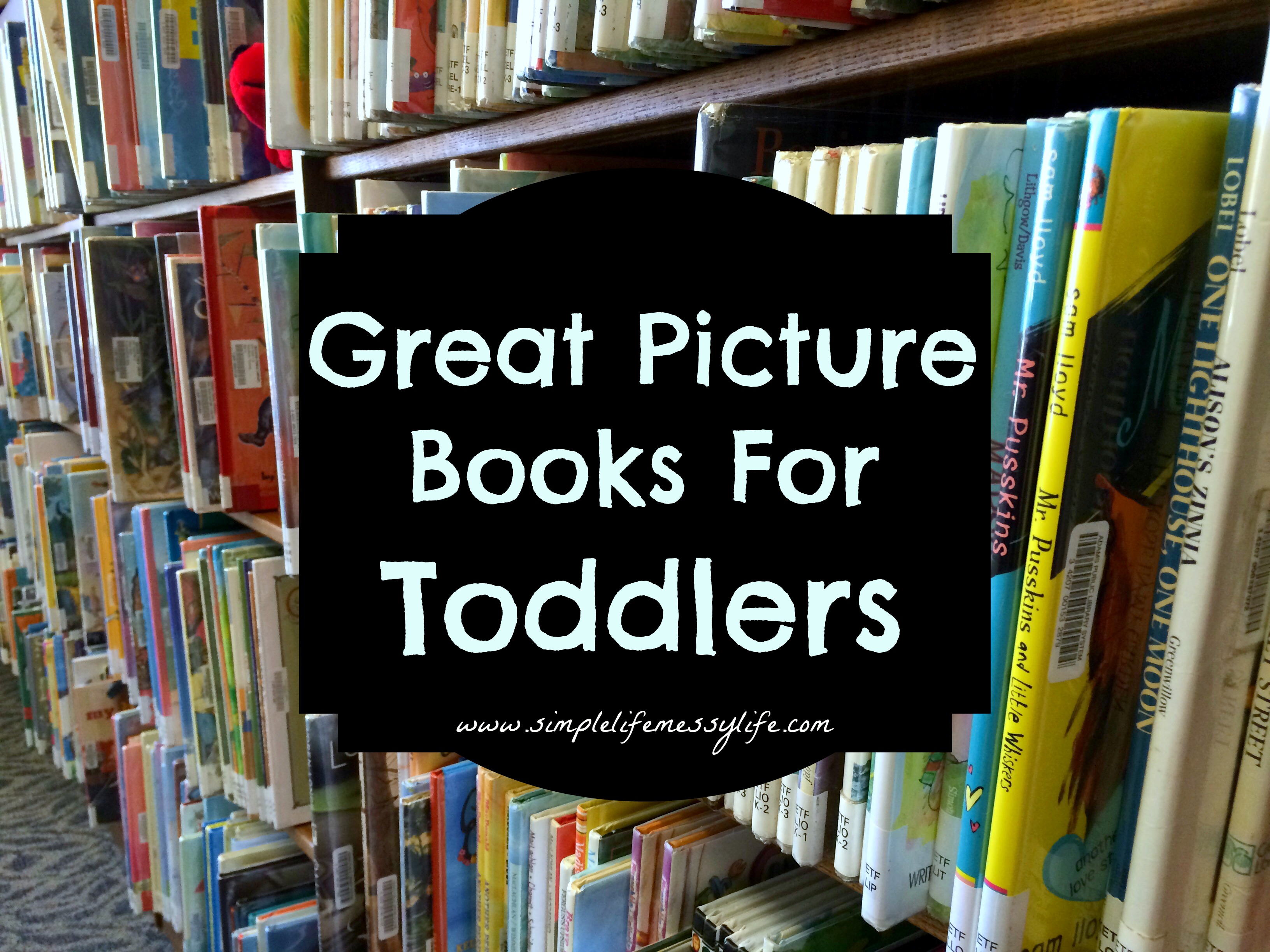 My son loves to read. I've never met a young child with such a long attention span for listening to picture books! Because of this we go through a lot of library books each week. Some are great, but a lot are duds. The purpose of this series is so we can pass on our tried and true favorites to you and your budding reader. You can read more about how I select a picture book here and you can get the first list here.
Here's the second ten. I hope you enjoy some of these books as much as we did. Don't forget to leave your favorites in the comments!
---
Sheep in a Jeep – by Nancy Shaw   This is one of many in Nancy Shaw's sheep series. Those silly sheep are always getting themselves in trouble! Some of them we've liked better than others, but Sheep in a Jeep is definitely a favorite!

The Water Hole – by Graeme Base   This book is amazing in so many ways. First, it is a great story of the importance of water to animals and the planet. Second, it shows animals from all over the world. Third, the pictures are absolutely gorgeous!

Llama, Llama, Red Pajama – by Anna Dewdney  K eats up every book in the "Llama, Llama" series, but this one is our favorite. It's so fun to read and as an added bonus you get to add in a little lesson about throwing tantrums.

Turtle Splash: Countdown at the Pond – Cathryn Falwell  This books was the bedtime story of choice for a long time. It is great for learning animals, numbers and counting, and paying attention to details. The pictures are beautiful as well.

The Little Blue Truck – by Alica Schertle  Combine animals and trucks and you have a sure-fire winner for any toddler! Add in the lesson on friendship and you have a book that stands the test of time.

The Missing Mitten Mystery – by Steven Kellogg  This book was right on the edge of K's comprehension level, but it kept him interested because of its level of engagement. Any book that has a question or an element of mystery keeps him coming back for more.

Mouse Paint – by Ellen Stoll Walsh   Even though K doesn't quite yet comprehend mixing two colors together to get a new color, he still loved naming all the different colors in this book.

Potty – by Leslie Patricelli  Simple, but oh so perfect for a toddler. This short little book is super funny, but also gets them really thinking about what it will be like to ditch the diapers. My son likes to mimic what the little kid in the book does.

The Little Mouse, The Red Ripe Strawberry, and The Big Hungry Bear – by Don and Audrey Wood – A cute story about a mouse keeping his strawberry safe from a bear. My son loves the part where it goes "BOOM BOOM BOOM!" and always giggles at the silly things the mouse does to try and protect his strawberry.

No, David! – by David Shannon   The pictures are the shining start of this book, depicting all the trouble little David gets into with his mother. However, in the end the message is clear – David's mommy loves him no matter what. (Note: there are other books in this series and, except for, Oh, David, I don't care for them much. There gets to be a point where David's antics stop being silly and cross the line to just being a bad example.) 
---
There you have it! Ten more awesome picture books for toddlers. Have you read any of them? Please share your recommendations in the comments below!