*INTRODUCING* Hero Training: A Character Challenge for Kids

I am so excited to introduce this new series!
Ever since I started planning out what we would be doing for our homeschool preschool this year, I knew I wanted to do some intentional character training. One of the things I appreciate about Charlotte Mason's methods are the heavy emphasis on using the early years less for formal academics and more for character building.
So, I started looking for a character building program. I found a few things and I already had this book, but I didn't find exactly what I was looking for.
I knew I wanted something fun, something that would "speak my son's language." I knew I didn't really want something that was a comprehensive behavior modification system (i.e. where behavior is constantly monitored for character traits and given points or deductions). I wanted something that would introduce the character trait and give some ideas for how to practice that trait.
So (much like I did when I was looking for a toddler bible curriculum and couldn't find anything), I created my own!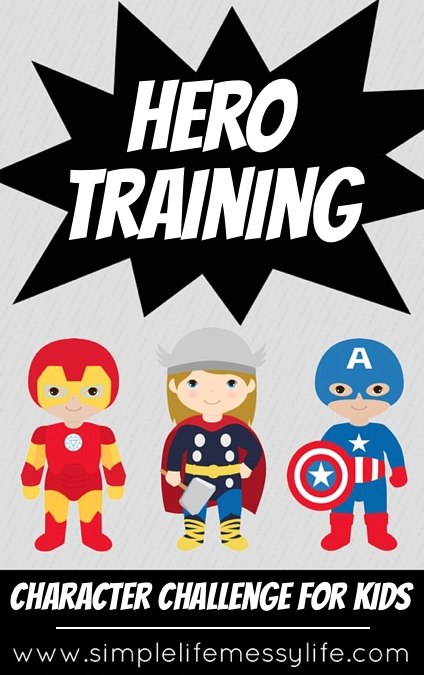 Introducing!
Hero Training!
Character Challenge for Kids
My son loves super heroes! Spiderman, Batman, Captain America, Hulk, Thor – you name the super hero, he's all about it!
Honestly, I love them too. And a plethora of other sci-fi, fantasy, and other nerdy goodness. 🙂
So, I created this fun kid's character challenge with a super hero theme!
The lesson plans will begin next week and continue for eight weeks. At the end of the series, I will compile all the lessons into an ebook!
Here's what you need to know to get started
First, you're going to want to decide how you are going to go about completing the challenges. Each week you will find the following elements:
Lesson
The lesson will have all the information you need to teach your child the character trait:
A child-friendly definition of the character trait
A super-hero to go along with that trait
A verse or story that shows Jesus displaying the week's trait
Discussion questions
You can do the whole lesson on one day, or break it up and complete it over the week.
Memory Verse
Each week will have a memory verse that corresponds to that week's character trait. I tried to pick simple verses that both younger and older children will be able to commit to memory. We try to work on our memory verses in the morning at breakfast time – find what works for you!
Challenges
Each week will have five challenges. The first challenge (or the last, depending on how you want to look at it) will always be memorizing the weekly verse. The next three challenges will vary weekly. Then, the last challenge will always be some type of craft or art project.
Now, if you're not the crafty type, or the craft is something your child is not interested in – never fear! There is a simple solution. Have the last challenge be a "kid's choice" challenge. Basically, just ask your child to come up with a way they can display the week's character trait.
Once you've got a feel for how the challenges are going to go, you're going to want to get the training chart and the memory verse cards here. Then, once you've printed them out, find a good spot to hang up your chart! When your child completes a challenge he or she can mark off a square. We used some superhero stickers.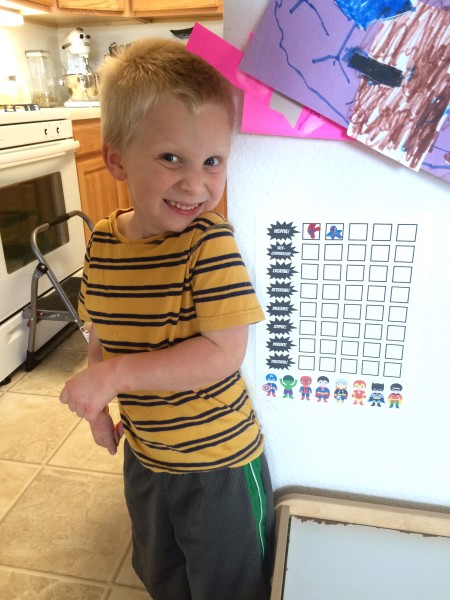 Also, tune in later this week for a tutorial on another super fun way to document your child's progress through the challenges – a (no-sew) super hero cape with character badges.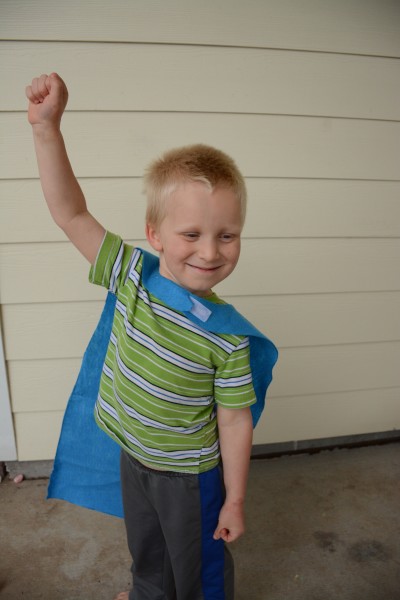 This series is going to be so much fun! I can't wait!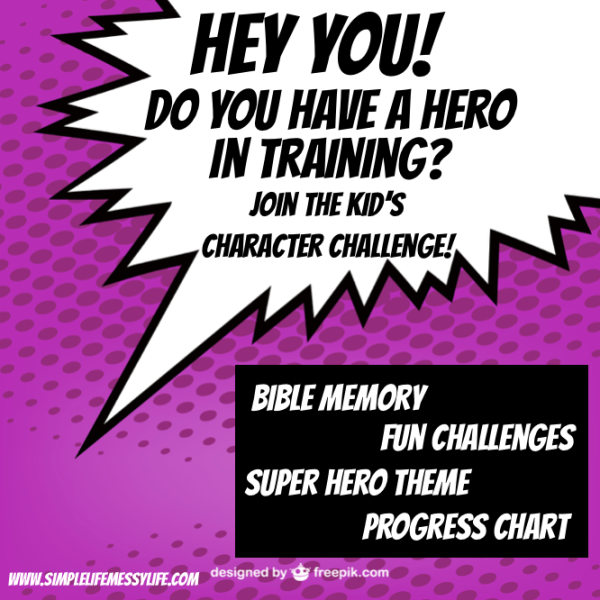 Affiliate links included.