Let The Little Children Come – Play Through The Bible – Week 22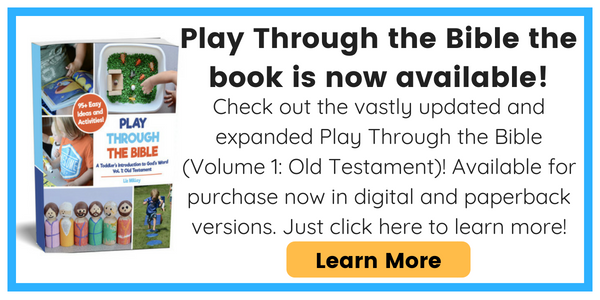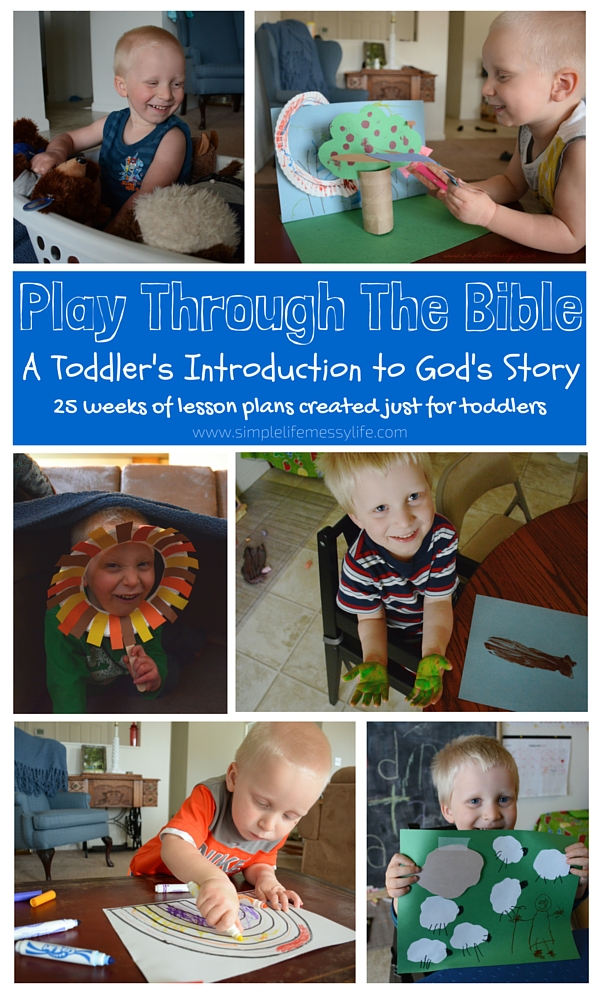 Week 22 of Play Through The Bible is the story of the little children coming to Jesus. This was a great week for really emphasizing how much Jesus loves his children, even (especially!) the littlest ones.
If you haven't read the introduction to this series yet I recommend going here. For all the plans in one place, go here.
---
Week Twenty Two – Let The Little Children Come

Focus Point
Jesus loves me!
Story Time Tips
Activity
Act out the story. Have your child try to go see Jesus and tell them to "go away!" While they are walking away switch to being Jesus and say "let the children come to me!" After that give lots of hugs and kisses and talk about how Jesus loves them so much.
Discussion
Parent: "Who did the children want to see?"
Child: "Jesus."
Parent: "What did the disciples say?"
Child: "Go away!"
Parent: "But what did Jesus say?"
Child: "Let the children come to me."
Parent: "Yes, because Jesus loves his children."
Daily Craft
Day One – Let The Children Come Small World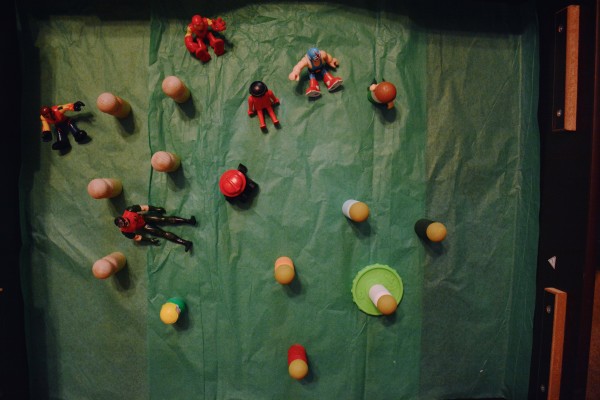 Materials Needed:
This small world was really simple! I left the green tissue paper in the bin from last week, added Jesus and some disciples, and threw in a bunch of random people to be the children. Jesus is standing in the place of honor on top of a play coin. 🙂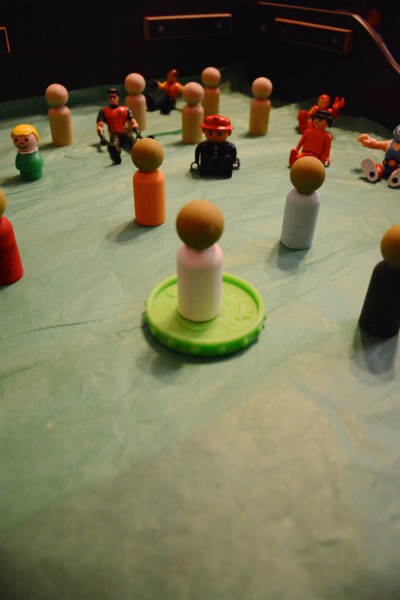 Day Two – Coloring Page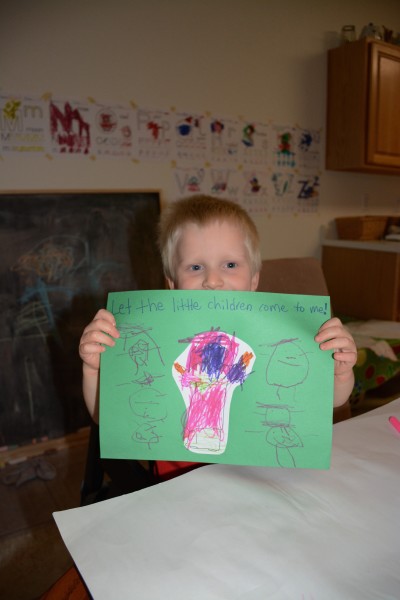 For this day you can color a page (such as this one) like normal, or you can do what we did and cut out the Jesus from this page, glue him to another paper, and draw some children around him. I just can't get enough of those little three year old drawings!
Day Three – Jesus Loves Me Handprint Craft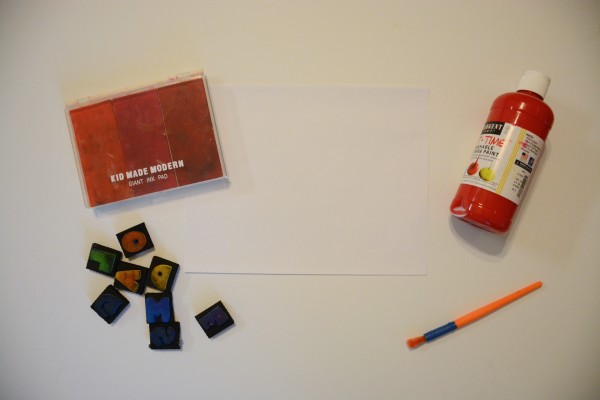 Materials needed: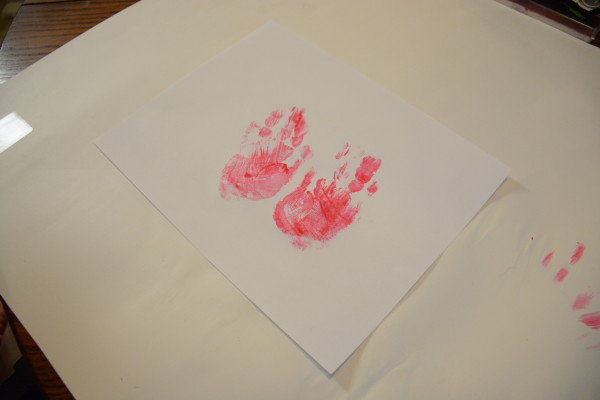 Use the red paint to make two handprints on your paper, aiming for a heart shape.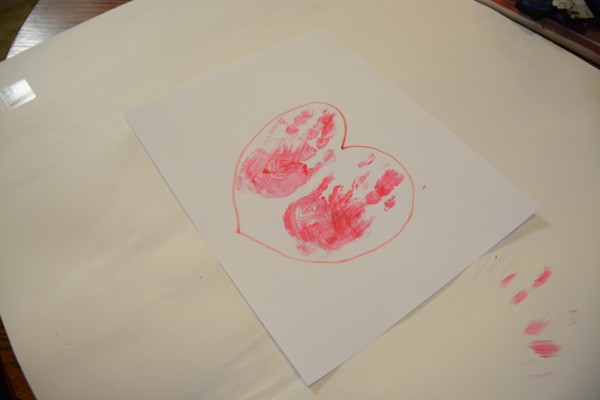 We drew a heart around our handprints since it was hard to get wiggly fingers positioned just right.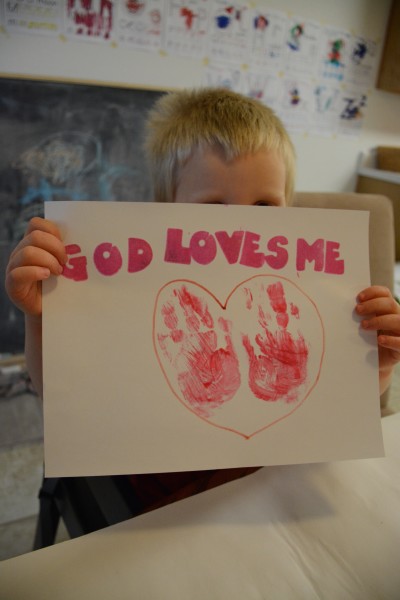 Use the stamps to write "God loves me" on your paper. We were going to write "Jesus loves me", but of course we couldn't find the "j" stamp anywhere! If you don't have stamps you can just write it out with markers.
Day Four – Jesus Loves Me Picture Frame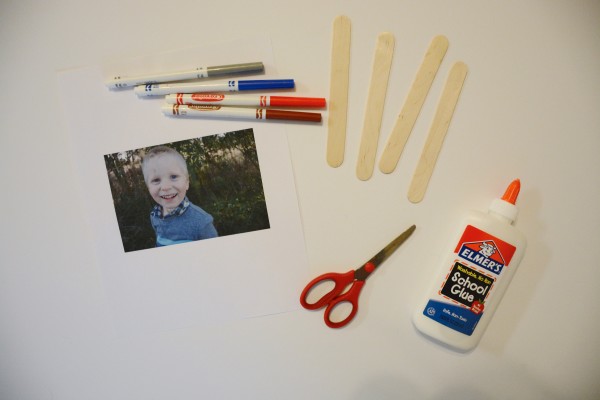 Materials needed: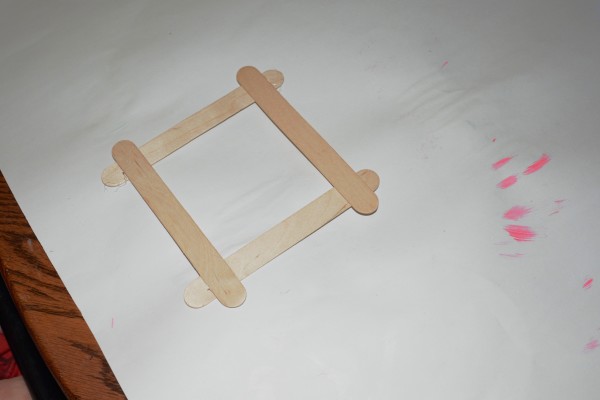 First, glue the craft sticks into a square. We cheated and used the hot glue gun! You can use Elmer's glue, but you will have to give it some time to dry.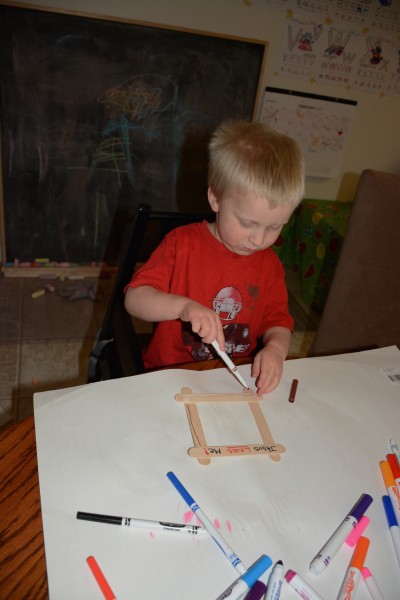 Write "Jesus Loves Me" on the top and then let your child decorate it with the markers.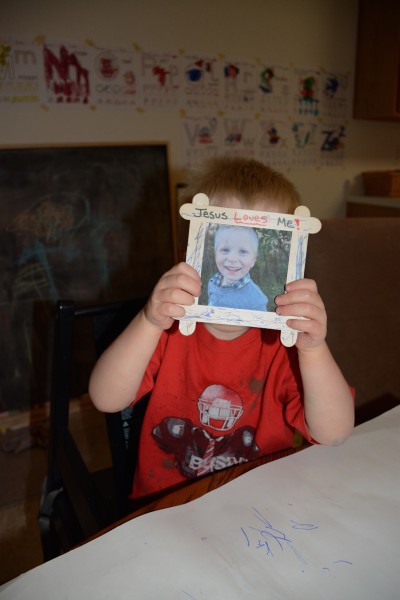 Glue the picture of your child to the back! We happened to have some sticky magnets laying around, so we put magnets on the back and hung it on the fridge. You could also tie a string around the corners and hang it up.
Day Five – "I Can Pray" Book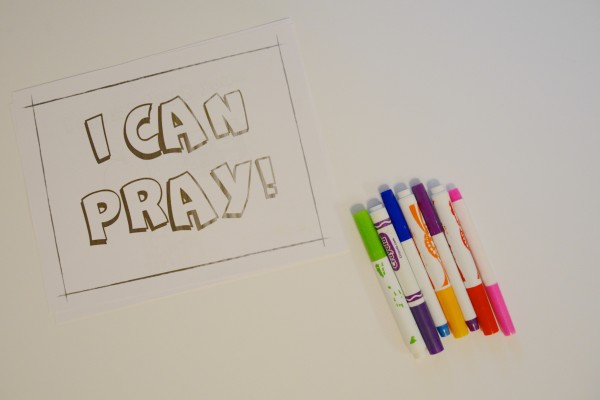 Materials needed:
For this craft, we talked about how Jesus loves his children, and he loves to hear them pray to Him. I put together this little book to get us talking about different ways we can pray.

Every page of the book has something different to pray about. I added a few pictures to get you started. We went through each page and talked through what things we could pray about in that category. Then, I wrote down and drew pictures for the extra things K said.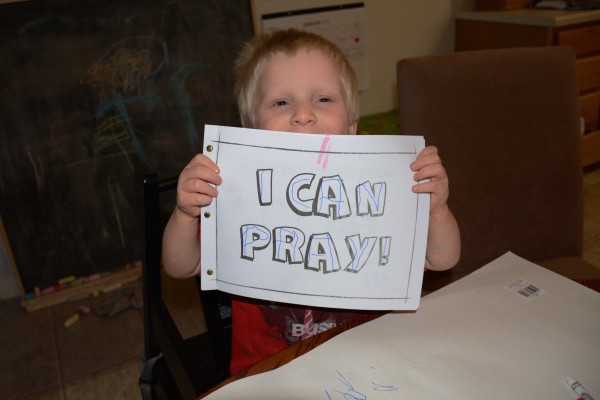 After that, K went back through the book and colored all the pictures. We fastened our book together with a hole punch and brads since that is what we laying around.
Extra Resources
Here are a couple songs that would be great to sing this week:
Jesus Loves Me – Cedermont Kids
Let The Little Children Come – Steve Green
---
I hope you enjoyed week twenty two of Play Through The Bible. I'd love to hear from you! Leave a comment below or use the hashtag #playthroughthebible on Twitter or Instagram! 
This post is linked up with…
Affiliate links may be included. Thank you for using your purchases to help support Simple Life. Messy Life.