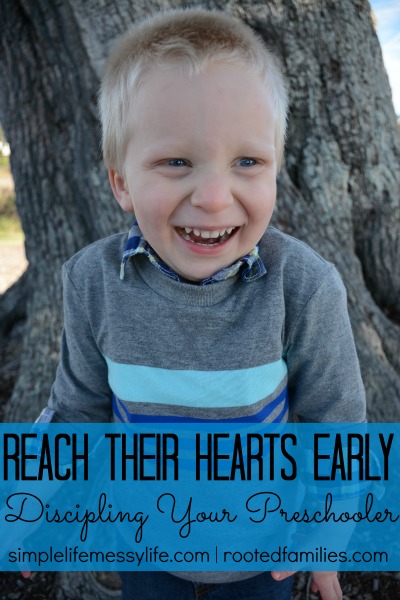 I tucked my three year old son into bed and asked him if he'd like to pray. He nodded his head yes and began in his small voice, "God, please give me a new heart every day…"
My own heart melted. I want nothing more than to see my child's heart renewed through Christ.
It is my goal to be very intentional in discipling my children, even from a very young age. The hearts and minds of the littlest ones are capable of grasping more than we often give them credit for.
Are you looking for ways to disciple your young child? Join me over at Rooted Families where I'm sharing three ways that I've found to disciple my preschooler.