Resurrection Eggs and Easter Countdown Calendar (Plus FREE Resurrection Eggs Printable!)
Somehow Easter always sneaks up on me.
Every year I go into the season with good intentions of going all out and making Easter really memorable and meaningful. Then, every year, a week or two before Easter I'm left thinking "Whaaaaat? Where did all the time go?!"
This year was no different. However, just because we weren't able to focus on Lent this year or even countdown the month before Easter doesn't mean we can't make this important holiday memorable and meaningful.
This year the main way I've chosen to do that is through a simple tradition that I remember doing with my family as a kid – Resurrection Eggs.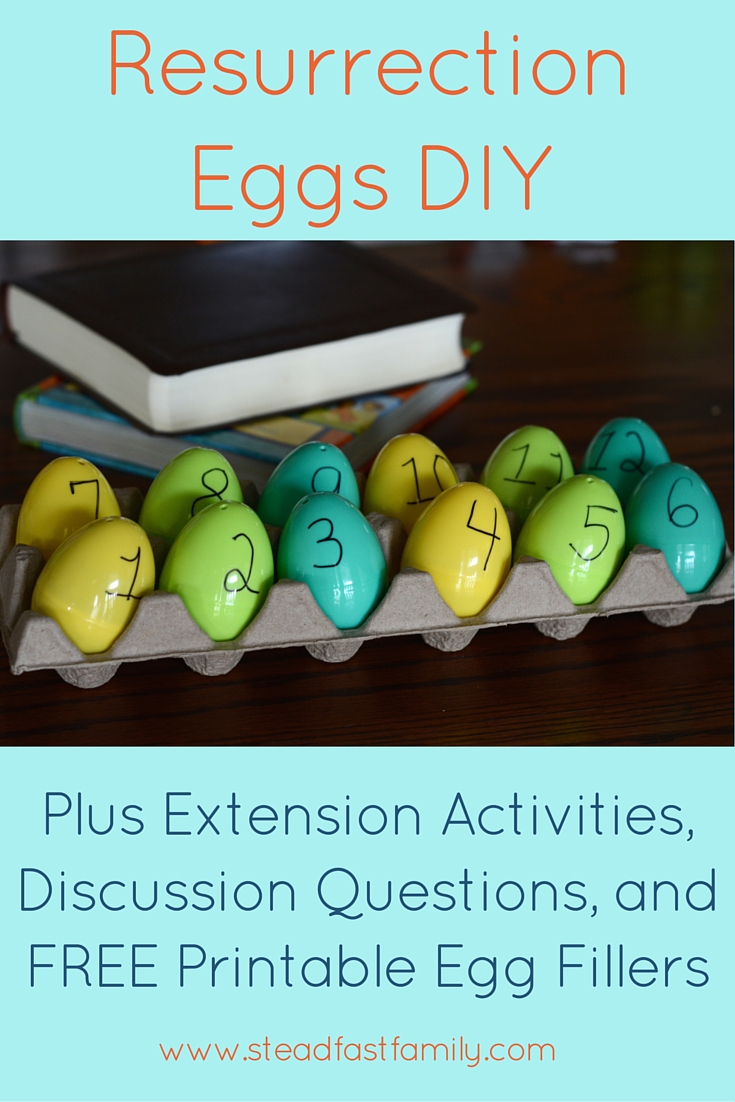 *Affiliate links included*
Resurrection Eggs are a really simple idea. Fill twelve Easter eggs with twelve different objects that each symbolize a part of the Easter story. Every day on the twelve days leading up to Easter, open one of the eggs and read a verse or two to go along with it.
If you do a quick Google search for "Resurrection Eggs DIY" you'll see that they are pretty flexible. Change up the symbols or the verses. Spread out the days you open eggs or even do them all on one day. You can even buy pre-made kits!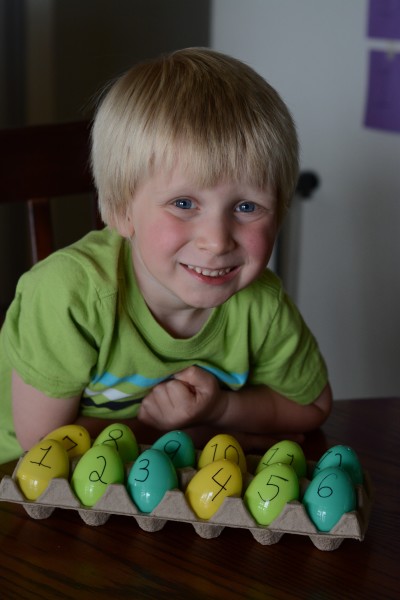 Here's how I set up our Resurrection Eggs!
Day 1 – Leaf (Mark 11:8-10 / Palm Sunday)
Day 2 – Coins (Matthew 26:14-15 / Judas Betrays Jesus)
Day 3 – Bread (Matthew 26:17-19, 26-28)
Day 4 – Paper Towel (John 13:4-5 / Jesus Washes the Disciples Feet)
Day 5 – Picture of prayer (Matthew 26:39 / Garden of Gethsemane)
Day 6 – Rope (Matthew 27:2, 26 / Jesus is Bound and Beaten)
Day 7 – Thorn (Matthew 27:29 / Jesus is King of the Jews)
Day 8 – Cross (John 19:17 / Jesus Carries His Cross)
Day 9 – Nail (Luke 33:33 / Nailed on the Cross)
Day 10 – Cloth (Matthew 27:59 / Jesus is Wrapped in Cloth)
Day 11 – Stone (Matthew 27:66 / Jesus is Placed in the Tomb)
Day 12 – Empty Egg (Matthew 28:6 / He Has Risen)
I love how the eggs are great for including multiple ages and they provide a tactile experience as you take out the object and handle it while listening to the reading.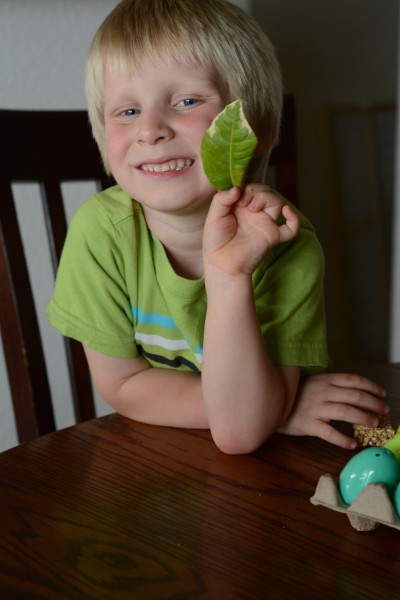 To add a little more to the Resurrection Eggs experience, I created a simple, low to no prep activity to go along with each day. Kids learn so much better when they totally get to experience something – so I love finding ways to extend the learning.
Although it is pretty easy to wander around your house to find objects to put in your eggs, I wanted to make it even easier for you to do Resurrection Eggs this year! If you're anything like me, you've waited until the last minute and you want something you can quickly pull together so you can get started right away.
If that's the case – never fear! I turned to my favorite place for simple images (www.nounproject.com) and pulled together a set of printable images that you can use to fill your eggs!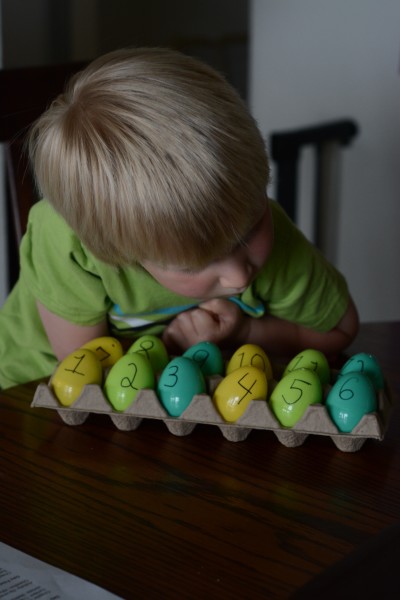 You can get the printable with the images, the activity ideas, and discussion questions (great for journaling!) completely for free!
Just click here to get it ———> Resurrection Eggs Printable
You don't even need to have Easter eggs to use this printable. I also printed the images, cut them out, and pasted them onto quarters of construction paper to make this simple Easter countdown calendar. Just flip over one a day to reveal the picture. Super easy!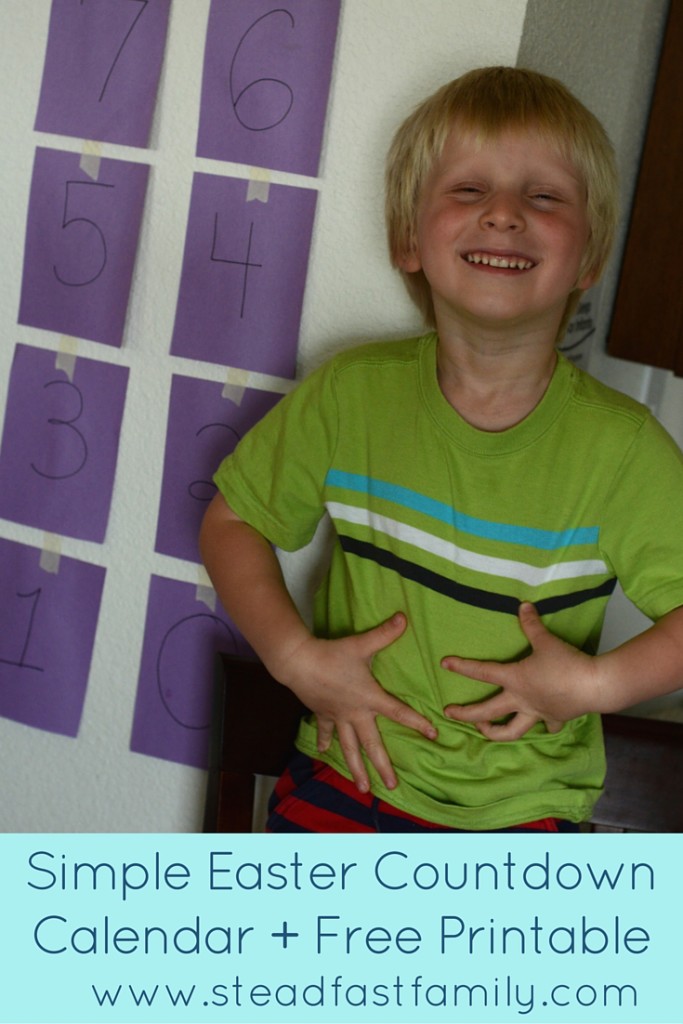 Has your family ever done Resurrection Eggs? How did you do them?
This post contains affiliate links. Thank you for using your purchases to help support Steadfast Family!