What I'm Into {September 2015}
It's already time for another "What I'm Into" post! I cannot believe that September is over already! How can it be Fall? (It probably doesn't help that it is still nice and toasty down here in the south!)
What I'm Watching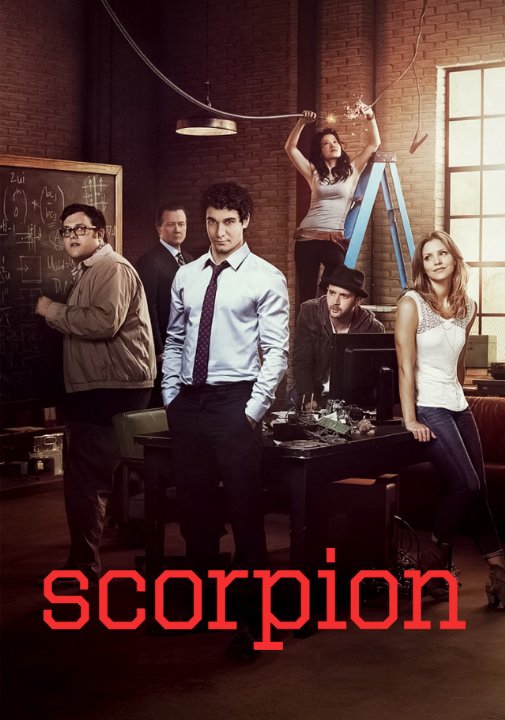 Scorpion is back! Scorpion is back! Scorpion is back!
Can you tell I'm excited?
Scorpion was hands down my favorite show last year. I'm so glad it returned (especially since another show I enjoyed, Forever, didn't get renewed). If you've never watched this show – I highly recommend it. Although you could start watching now (season two) it would be so much better to start at the beginning – they need to get this show on Netflix asap!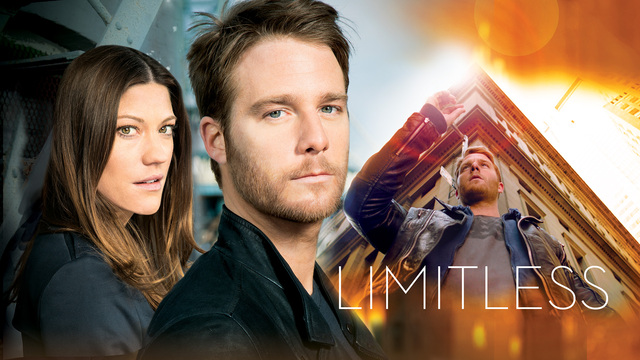 As my responsibilities increase, my TV time decreases. In the evenings we may have the TV on, but I'm usually multitasking with computer work. So, I'm not really getting into shows like I used to. However, the one other show we've been watching that I think has some potential though is Limitless.
The show is based off of the movie by the same name, in which there is a drug that will allow the user to access the full mental ability of their brain. (Apparently basing a show off of a movie is a thing this year?) I don't remember the movie being super awesome, but the show is pretty good. The main character is funny – and funny always draws me in with shows.
What I'm Reading
I joined a new neighborhood Bible study this month, so I've been reading the books for that. The first book we read was a short, easy read by Sarah Wallace, The Gospel Centered Mom. It was a great little book about how to infuse our mothering with the gospel. Loved it.
The book we are working on right now is called "Faith: A Bible Study on James for Women." I'm only on the second week, but so far it is looking to be a great way to dig into the book of James!
What I'm Loving
Doing preschool activities with my 3 year old
Watching Baby J learn and grow (he figured out rolling over and wants to crawl so bad!)
Cooler days (and by cooler, I mean the 80's!) and nights
The feel of our house after a huge organizing and cleaning effort
Ben and Jerry's Ice Cream – so craving the ice cream right now!
Bonfires with the neighbors
What I'm Instagramming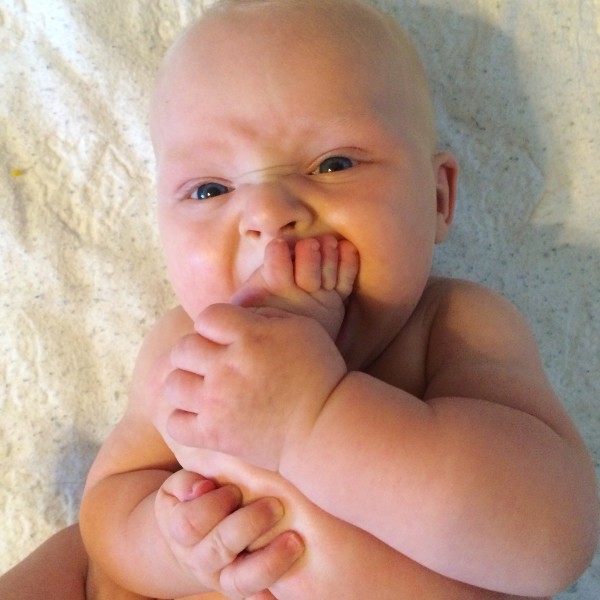 Nom-nom-nom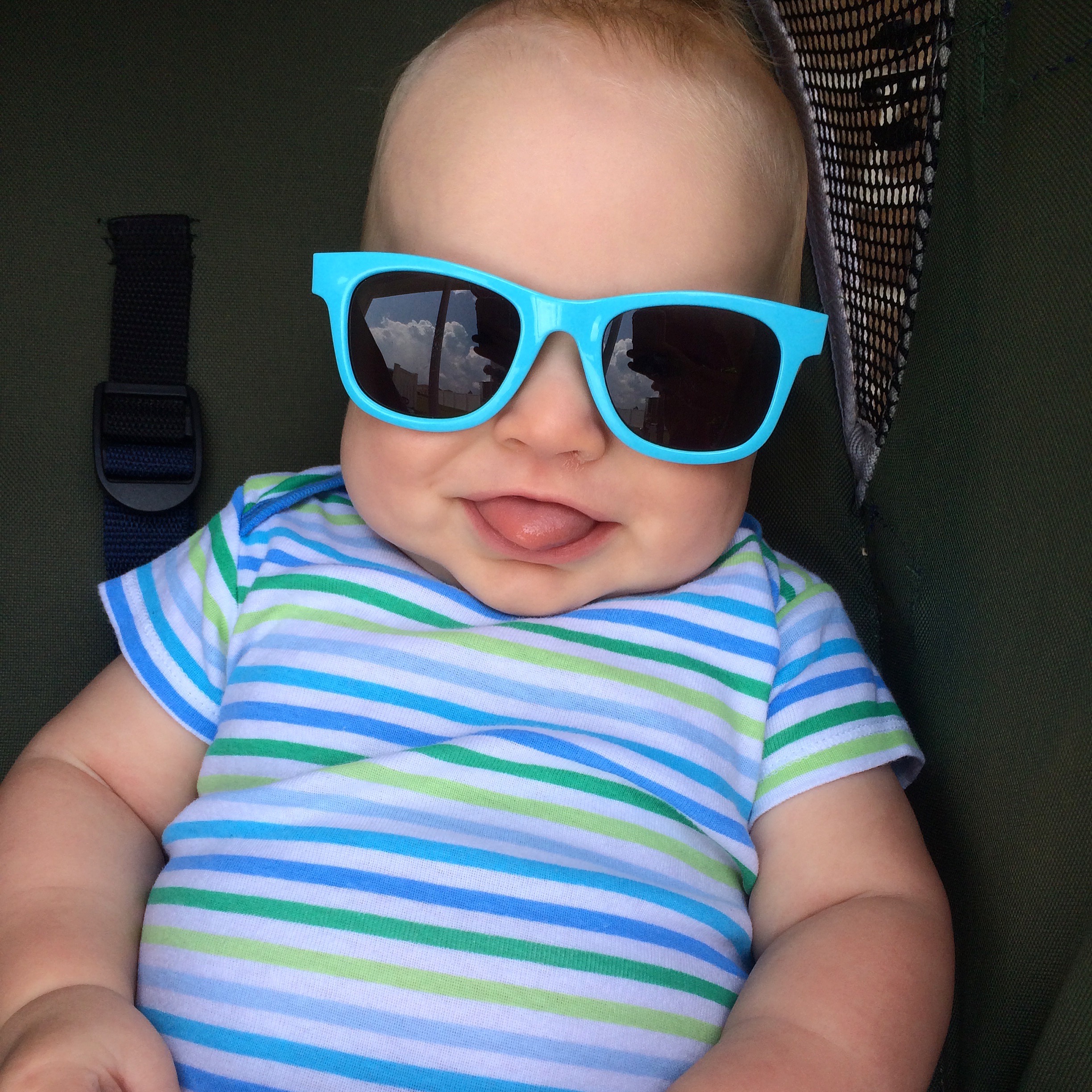 Cool dude.
Brother lovin'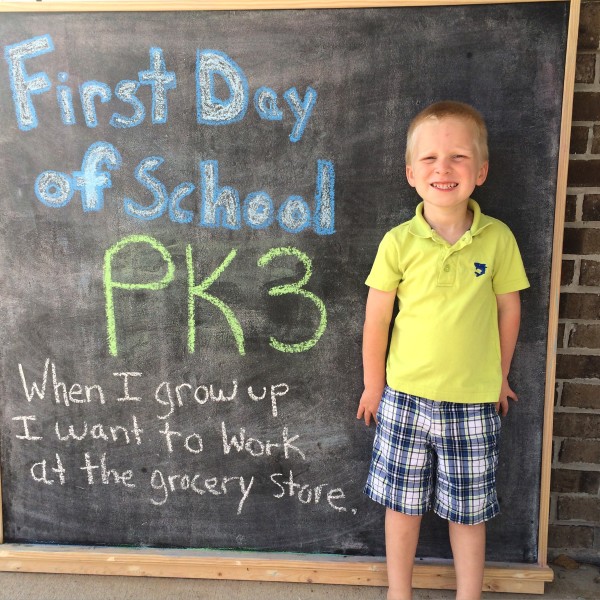 First day of home PK3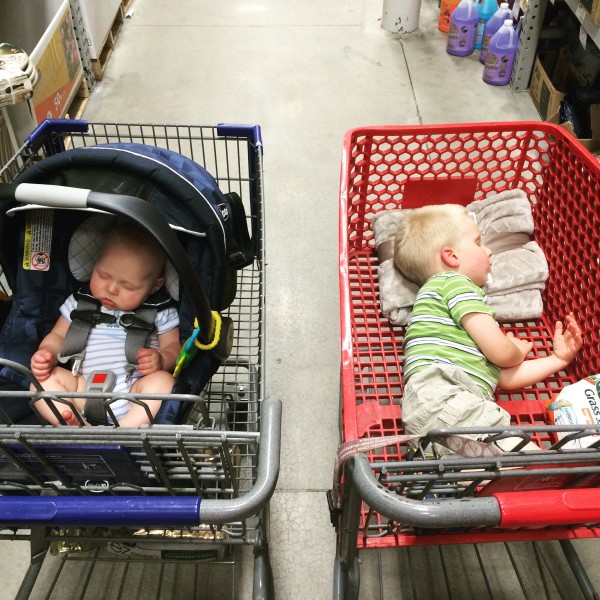 These guys have been to Lowe's so many times it must feel like home!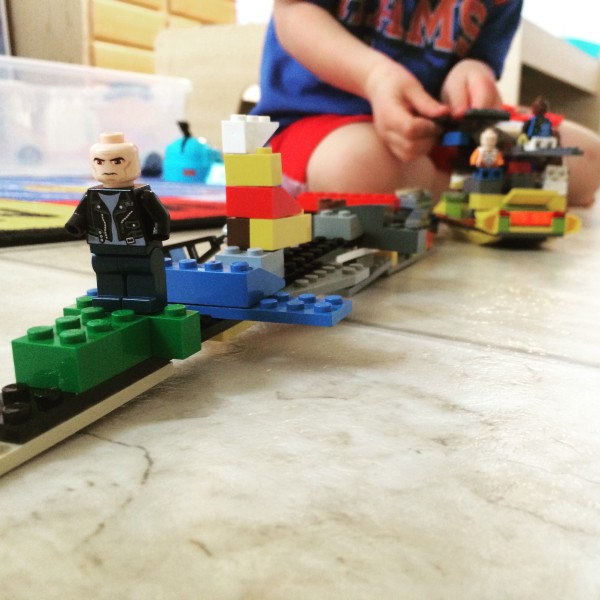 Eat. Sleep. Lego.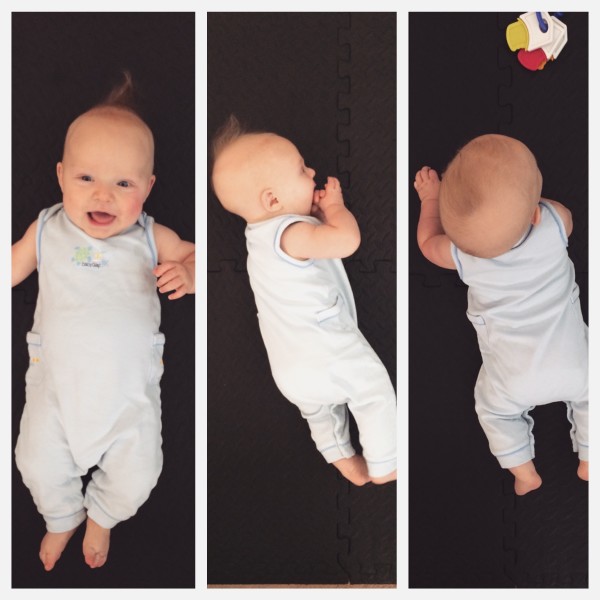 Somebody learned a new trick!
This little guy lights up the room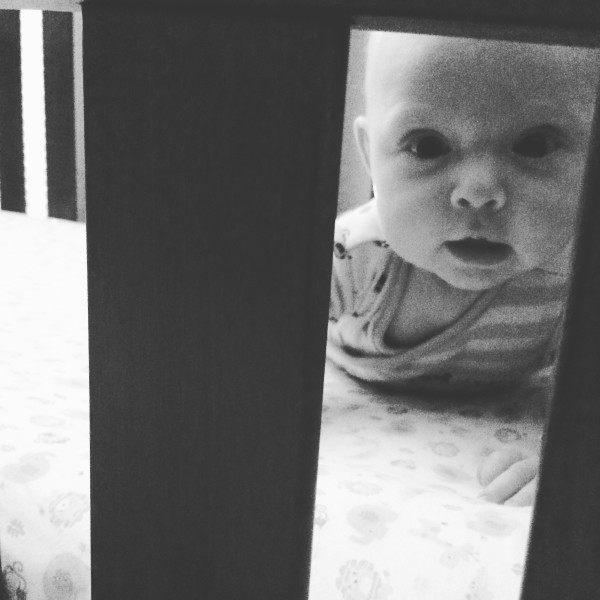 Good morning!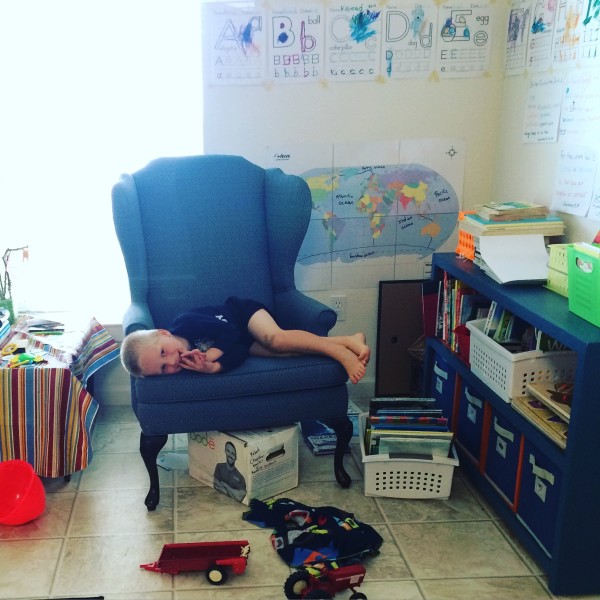 Hanging out on a lazy Saturday morning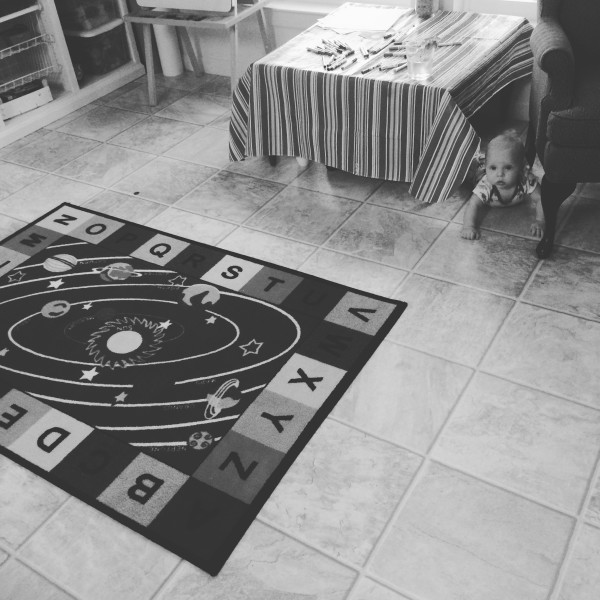 Didn't I just set you on that rug a minute ago?
Come join me on Instagram!
Well, that's all I've got for this month! What are you into right now?
Affiliate links included. Thank you for using your purchases to help support Simple Life. Messy Life.