Hero Training! Kid's Character Challenge – Diligence – Week 5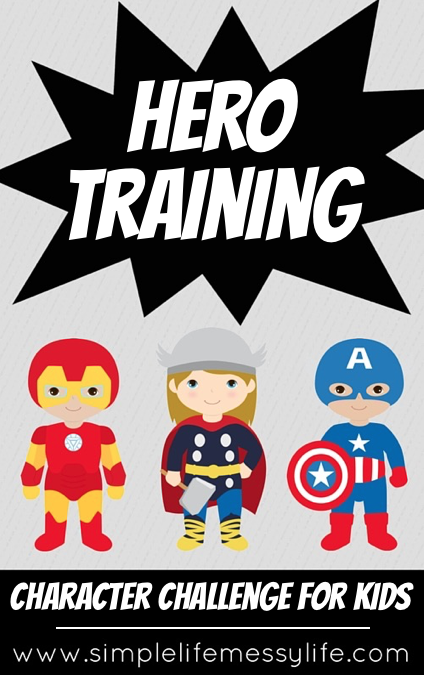 Week five of Hero Training is a week I have been looking forward to for a while! Many times I have told K to "be diligent" as he is working on something, yet in the back of my mind I knew that I really needed to teach him what being diligent even was! So, hooray!, a week devoted to learning about diligence.
If you haven't read the introduction to the series yet, check it out here (it has all the instructions and info you'll need).
Get past weeks here: week one (helpful), week two (self-controlled), week three (creative), week four (attentive)
I hope you have fun doing the challenges and, don't forget, if you're joining in be sure to use the hashtag #herotrainingcc on instagram and twitter!
Lesson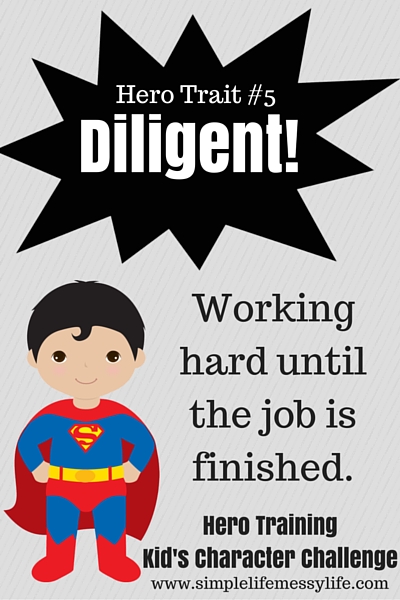 Hero Trait: Diligent
Definition: Working hard until the job is finished.
Super Hero: Superman (because never stops working until the bad guys are defeated)
Memory Verse: Whatever you do, work at it with all your heart, as working for the lord, not for human masters (Colossians 3:23)
Examples of Jesus Displaying this Trait:
Jesus worked hard at his job of proclaiming the Kingdom of God. (Luke 4:42-44)
Jesus carried out God's will for him until it was finished. (John 19:30)
Discussion Questions:
What are some ways that Jesus was diligent?
Are you diligent when you work?
Can you think of a time that you weren't diligent?
Have you ever seen someone else being diligent? What were they doing?
Why is it important to be diligent?
Notes:
We talked about how Jesus was diligent to carry out God's job for him. We talked about how there was no car, bus, or plane for him to take from city to city – he had to walk everywhere! In Luke 4 it talks about how the people tried to get Jesus to stay with them, but he said he needed to continue on, telling people about the Kingdom of God.
We also talked about how when Jesus died on the cross, he said "it is finished" because his job was done. He did what he was supposed to do all the way to the cross.
With a little boy who easily gets distracted while working on something, we have plenty of opportunities to practice diligence!
Every week we listen to the song "Jesus is my Superhero" to remember who is the best super hero of them all! We talk about how Jesus is the best hero because he saved us and about how he is the only one who can do all the hero traits perfectly. I found this awesome version (Lego stop motion!) of the song on youtube and K loved it!
Challenges
Challenge #1
Memorize this week's verse!
Challenge #2
Traverse a balance beam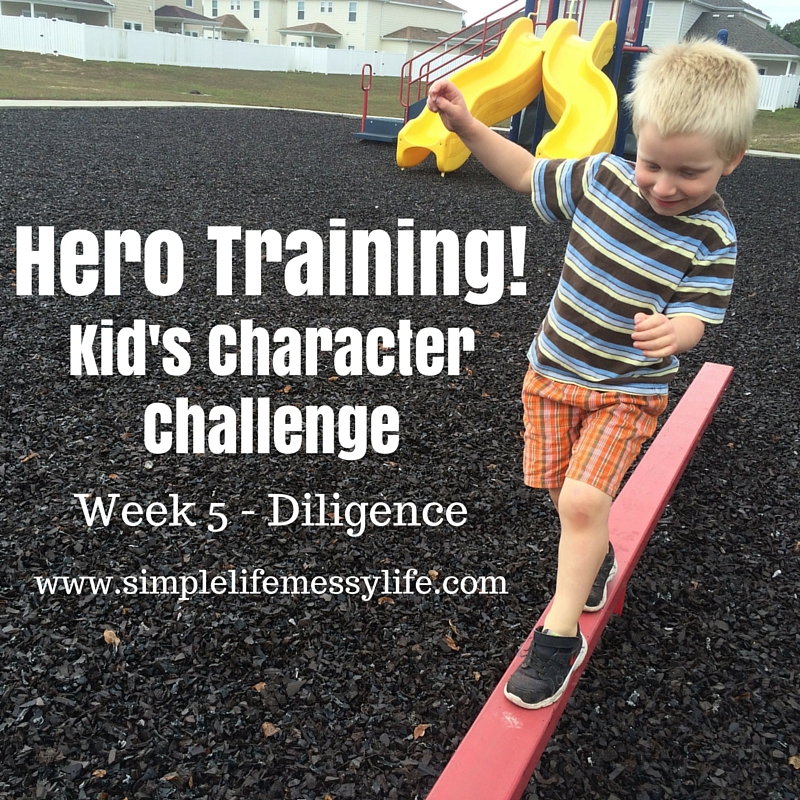 It takes a lot of hard work to cross a balance beam. You need to be diligent or you just might fall! We just happen to have a balance beam at our local park, but you can also use a piece of wood, a rope, some tape, or even a line on the sidewalk!
Challenge #3
Do a chore without any whining or complaining. 
Do your best work with absolutely no grumbling! Read Philippians 2:14-15.
Challenge #4
Learn something new.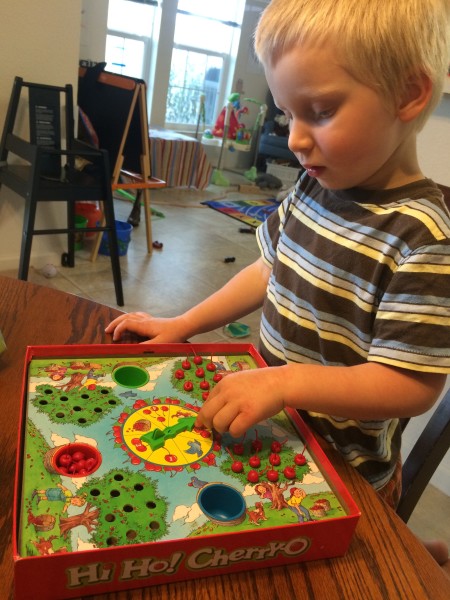 Whether it's learning to tie your shoes or trying a new recipe, learning a new task takes a lot of hard work and diligence. Pick something you've never done before and give it a try. (We tried learning a new game) Don't worry if you don't get it right the first time, be diligent and try again!
Challenge #5
Make word art out of this week's verse.
Your child can write out the verse and decorate it, or you can download a printable coloring page version of this week's verse here. Display the verse near were your child has a chore chart or does most of his or her chores.
Character Badge
Once you've completed all the challenges you've earned another character badge! Find the tutorial here to make your own super hero cape and character badges.
If you come up with another way of giving "badges" (or something similar) to keep track of your child's progress – I'd love to see it! I'd also love to see how you complete the challenges! Tag your post with #herotrainingcc on Instagram or Twitter!
Well, that's it for week five of Hero Training! If you join in, I'd love to hear from you. Let me know how it is going in the comments!
Affiliate links included.