Our Top Five Preschool Science Supplies
This post is part of the series "Home Preschool 101." It is a peek into how we do homeschool preschool.
Here are all the posts (links will go live as published)…
Our Simple Preschool Plan 2015-2016
Our Top Eight Preschool Building Materials
Our Top Ten Preschool Arts and Crafts Supplies
Fruit of the Spirit Curriculum Review
My Favorite Preschool Resources
Science for preschool is simply exploring the world around us. Here, we keep preschool science very hands on, interest based, and simple.
There is no need to have any elaborate preschool science curriculum or equipment, so today I wanted to share with you the few things we do use and love!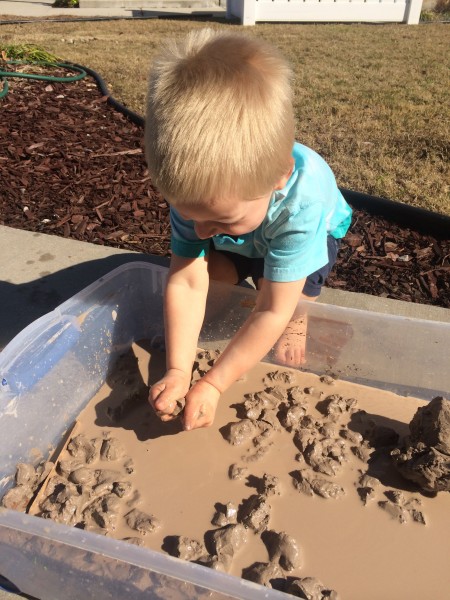 1. Sensory Bin
We love our sensory bin. We've had it for over two years now and it is still going strong. We use it for any activity that needs to be contained – water play, experiments, small worlds, rice, sand, etc. Ours is just a simple under the bed storage container
, but I'd love to have a water table
someday too.
For more sensory bin ideas, check out my Pinterest board – Sensory and Science Ideas
Follow Simple Life. Messy Life.'s board Sensory and Science Activities on Pinterest.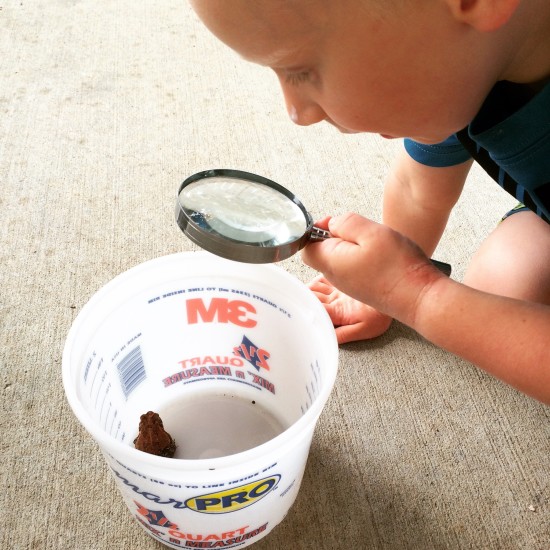 2. Magnifying Glass
My son loves his magnifying glasses! They really make you feel like a real deal scientist.
I knew when I was looking to buy him a set, I wanted to get something that was high quality. I was looking for a tool, not a toy. Something that would actually work and last for a while. I ended up going with this set
 and I have been very pleased with it!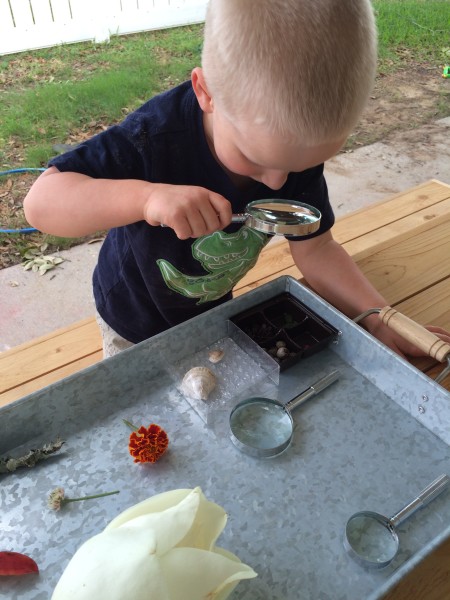 3. Nature Tray
Nature study is the perfect science for preschoolers. It doesn't take any encouragement from me for my son to automatically explore the outdoors.
The problem for me comes when he tries to bring the outdoors, in. So, we created the nature tray. Problem solved! You can read more about it here.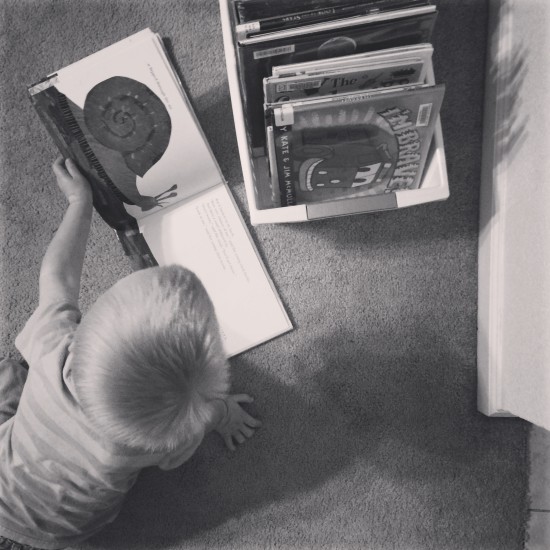 4. Library Books
Hooray for the library! What an invaluable resource! Pretty much any subject K has an interest in, we can head to the library and load up with books on the subject. We head home from the library multiple times a month with books stacked high on all sorts of topics.
We've brought back books on the human body, animals, trains, airplanes, bugs, construction, gardening, and more! We love the library!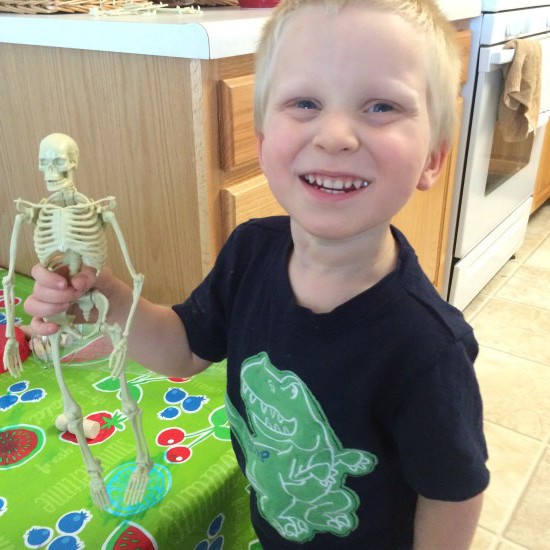 5. Skeleton Model
For a long time, K was obsessed with skeletons. He even memorized most of the major bones – at three years old!
When he really gets into a topic like that, I try my best to feed the fire of his interest. So, one of the things I got during the "bone phase" was this awesome skeleton model
. It's the same one I had as a kid!
*Bonus* Handheld Microscope

This isn't something that we have… yet! I've had my eye on this awesome handheld microscope
 since I saw it on Instagram. It looks really neat and I know my little explorer would love it. It's definitely on the wish list!
What are your favorite preschool science tools?
Affiliate links included. Thank you for using your purchases to help support Simple Life. Messy Life.