Summer Search for God – Week 7 – Conduct a Science Experiment
*UPDATE*
An updated version of this eBook is now available in the shop.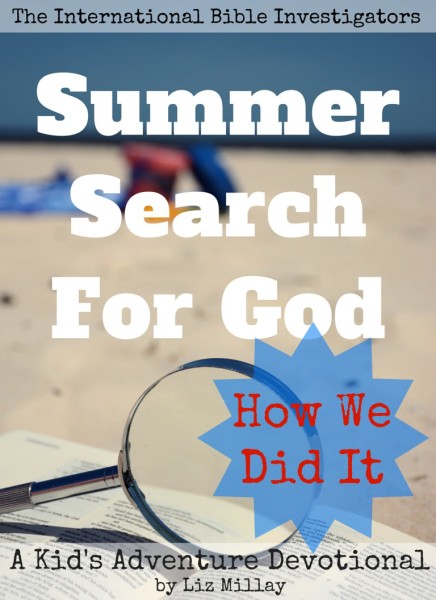 For eight weeks this Summer I will be blogging through my eBook, Summer Search for God. I want to be able to give some more examples of how you can do the activities, so I will be sharing how me and K go through the devotional.
I'd love for you to join us! If you don't already have the book, grab it here for free. Then, share how you are rocking the missions using the hashtag #summersearchforGod on Instagram or Twitter. If you write a blog post on your experience, please leave a link in the comments!
You can find links to the previous weeks below…
Week 5 – Go on a Treasure Hunt
---

Mission Description
For this mission you need to conduct an official science experiment. There are many different types of science experiments you can do. You should take a guess at what will be the outcome of your experiment (that's called a "hypothesis") and then do the experiment to see if you were right! Two good places to find ideas for your science experiment are the library and the internet.
In the beginning God created the heavens and the earth. – Genesis 1:1 NIV
What We Did
K was very excited when I told him that the next mission was to do a science experiment. We've just recently started doing more science for homeschool preschool and he loves doing the experiments!
For this mission we decided to do the classic "sink or float" experiment!
First, I had K gather some objects together…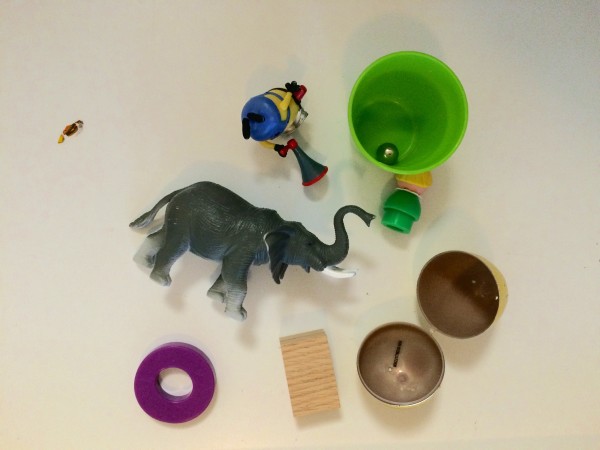 Then, I wrote them down on a paper with space to write the predictions and results.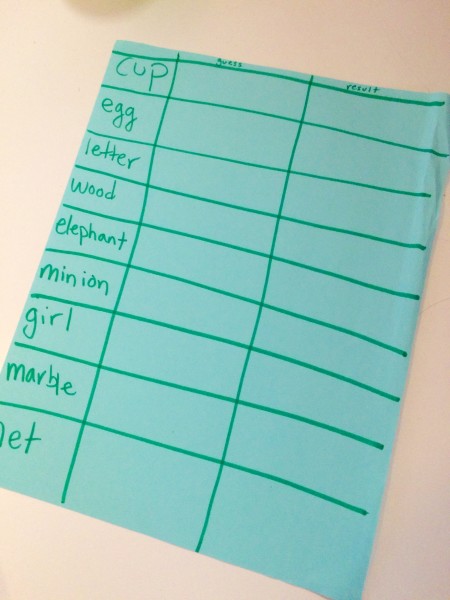 We filled up a bin with some water…
…and got to work testing our objects!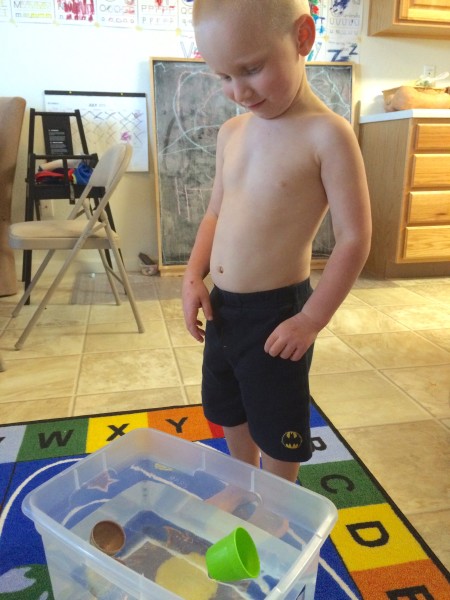 We kept track of the guesses and results – and K enjoyed learning the word "hypothesis."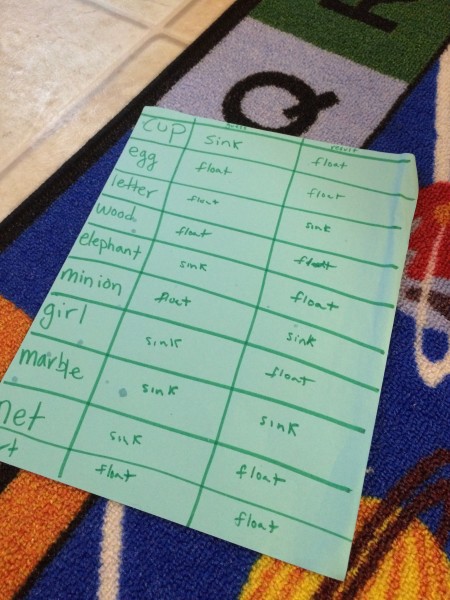 And of course you can't have a bin of water laying around without a little water play time!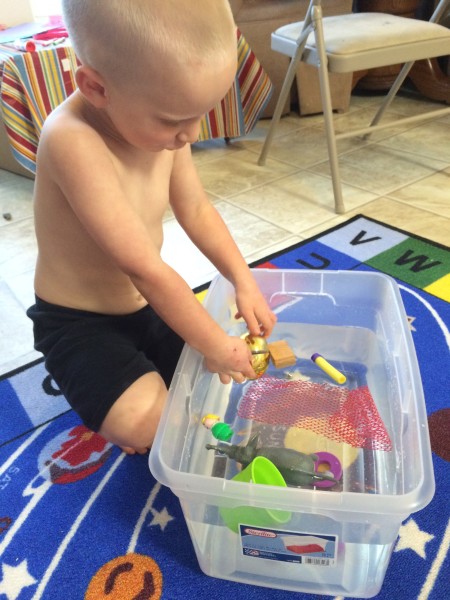 The verse for this mission was Genesis 1:1. We talked about how God created the whole world and science is how we learn about the world God made. We kept our discussion pretty simple, but if you've purchased your copy of Summer Search for God you will find more discussion points, verses, and ideas.
---