Summer Search for God – Week 6 – Get Wet
*UPDATE*
As of 5/9/16 this eBook is now available in an updated version in the shop here.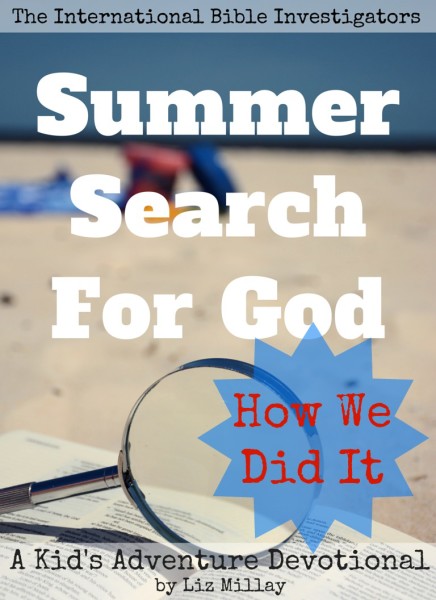 For eight weeks this Summer I will be blogging through my eBook, Summer Search for God. I want to be able to give some more examples of how you can do the activities, so I will be sharing how me and K go through the devotional.
I'd love for you to join us! If you don't already have the book, grab it here for free. Then, share how you are rocking the missions using the hashtag #summersearchforGod on Instagram or Twitter. If you write a blog post on your experience, please leave a link in the comments!
You can find links to the previous weeks below…
Week 5 – Go on a Treasure Hunt
---

Mission Description
For this mission you need to get wet! There are so many ways you can enjoy spending time in the water. If you live near a beach, lake, or pool you could go swimming. However, even if you don't there are lots of other fun things to do in the water. Have a water balloon fight, run through a sprinkler, set up a slip-n-slide, play in the rain – those are just some ideas to get you started. You can do whatever sounds fun to you, just as long as you get wet!
Wash me clean from my guilt. Purify me from my sin. – Psalm 51:2 NLT
What We Did
K was super excited about this mission! After I read him the description, he got right to work drawing "rain" on his journal page.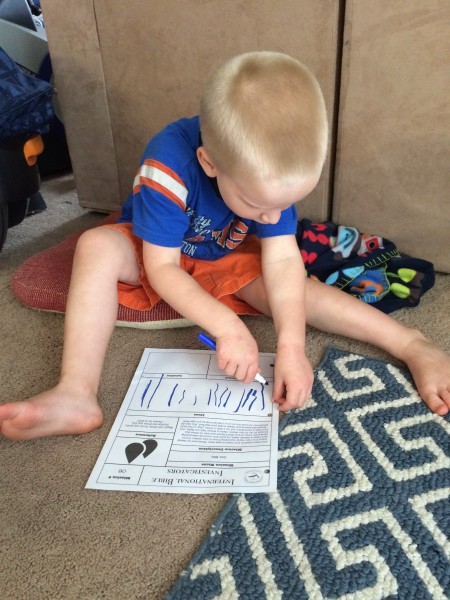 After he finished drawing, he decided he wanted to "get wet" in the sprinkler.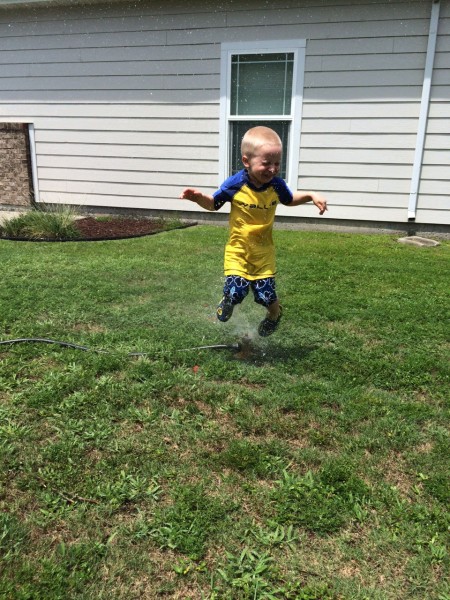 After he played in the water for a while, I called him over for a little object lesson.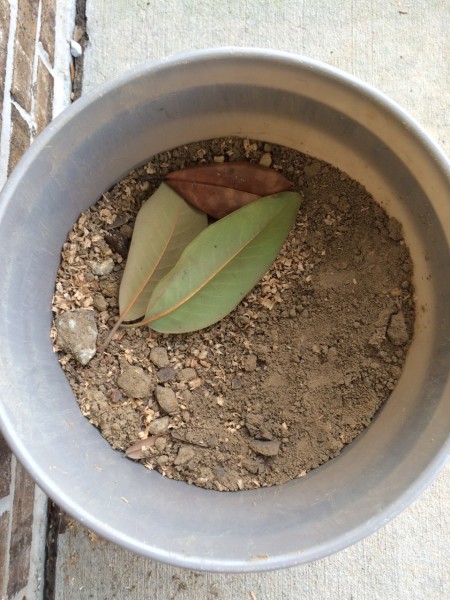 We just happened to have a 5 gallon bucket full of dirt handy, so I had K come join me by the bucket. First, we reviewed how everybody does bad things except God and those bad things are called sin. I told him that sin is kinda like being all dirty and we can't wash off the dirt. Then, I had him rub his hands in the bucket of dirt.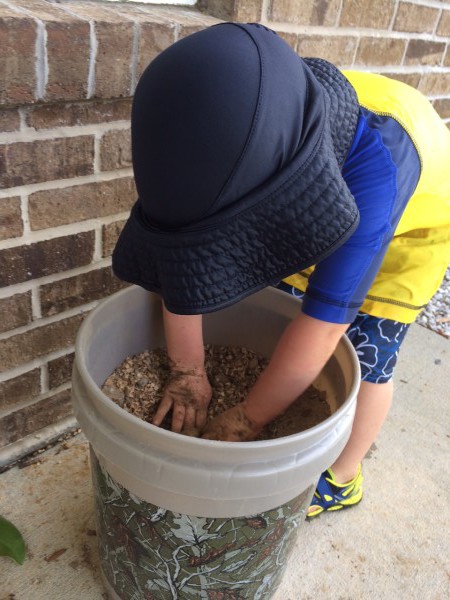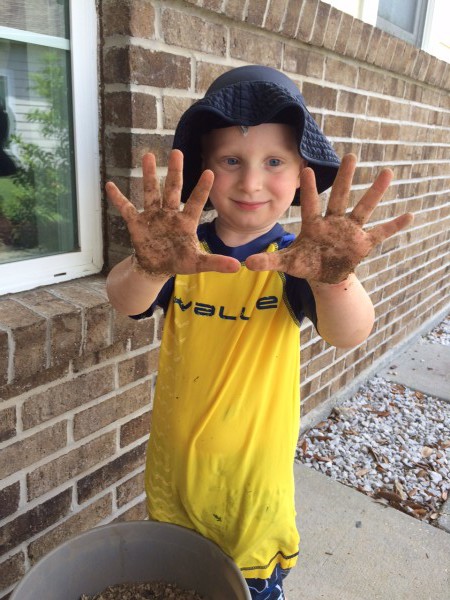 We talked about how when we are all dirty we can't be with God because He is clean and good. We need someone to wash us clean too. I told him that when Jesus died on the cross he washed our dirty sins. Then, I sent him back out to the sprinkler to wash his hands clean.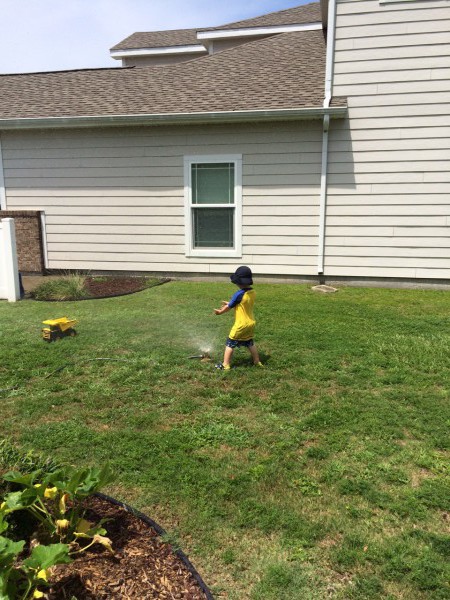 He came back and did the lesson a few times before he moved on to other things. It turned out to be a fun and memorable experience!
If you have purchased your copy of Summer Search for God, then you also have access to additional ideas, scripture references, and parent material. If you haven't downloaded your copy yet, what are you waiting for?!
---