Teaching Your Kids the Christmas Story (Truth in the Tinsel Review and Giveaway)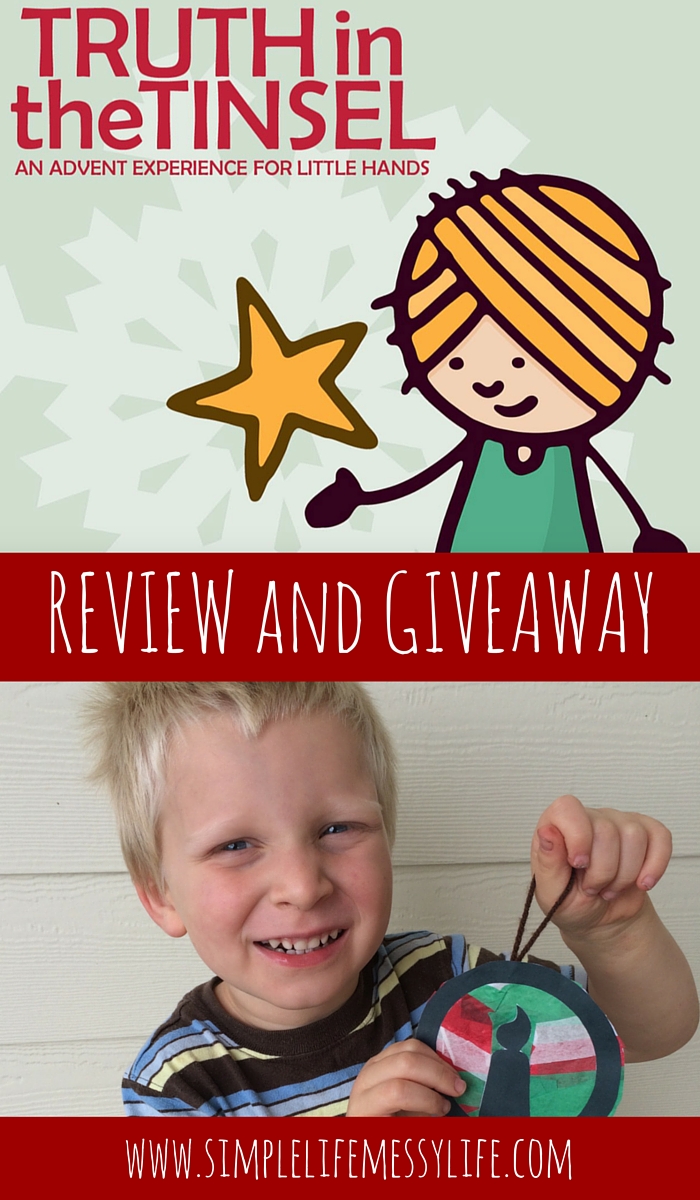 *Affiliate links included*
Christmas is one of my absolute favorite times of the year. Christmas music, shopping for gifts, decorating the tree, cookies and hot chocolate – I love it all. And of all the great things that the Christmas season brings, there is nothing that compares with finding memorable ways to share the true meaning of Christmas with my kids. (In fact, I had a whole series devoted to it last year)
That is why I am so excited to share with you today this amazing Advent resource – Truth in the Tinsel!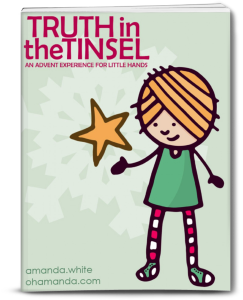 I have actually known about Truth in the Tinsel for a few years now. I thought about trying it with K last year, but he was only just turning three and, being pregnant, I was keeping things extra simple. So, I knew this year was finally going to be the year we were going to do it!
I purchased my copy a few weeks ago, so that I'd have time to read through it and get everything prepared for the coming Advent season. As I read through the crafts, K would look over my shoulder – getting more and more excited and wanting to know when it would be time to get started.
So What is Truth in the Tinsel Anyway?
Good question! Well, let's get the the down low straight from the source. On the Truth in the Tinsel website it says…
"Each day Truth in the Tinsel will lead you through a passage of scripture, a corresponding ornament craft and talking points for you and your kids. It's more than a devotion — it's a meditation and hands-on learning for kids. It's more than a craft-book — it's a memory-builder for your family. It's more than an e-book — it's an experience and adventure in God's Word!"
You can also read more in the guest post Truth in the Tinsel author, Amanda White, wrote last year or go to the Truth in the Tinsel page!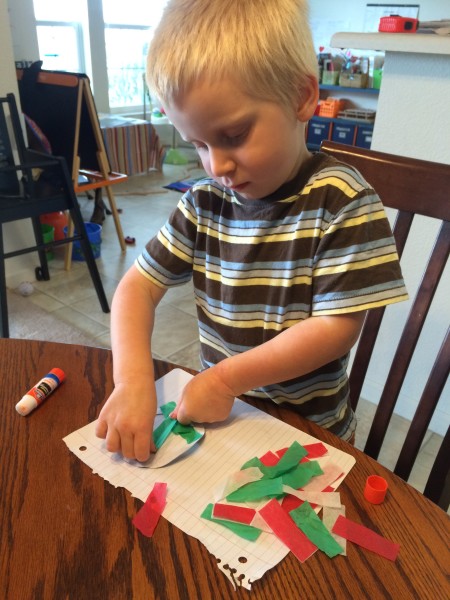 Things I love about Truth in the Tinsel
Great Directions
Everything is so perfectly laid out for you. Supply lists, clear instructions, tips, alternate calendars, links to all the templates you'll need – it couldn't be any easier.
Simple Crafts and Activities
We love to keep things simple around here. I want crafts that my child can actually do, not things that I have to do for him. These fit the bill perfectly. Simple enough for a little one, yet fun enough for an older child too, these crafts are perfect for the whole family.
Although I encourage you to give them a try even if you think you're not the crafty type, you can also get printable ornaments to decorate. Perfect for those extra busy days (cause who doesn't have those during the holiday season!?) or when you're just not feeling like doing a craft.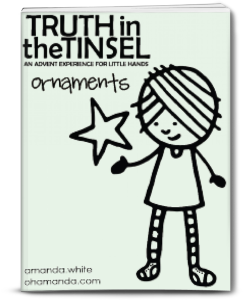 Tells the Whole Christmas Story
Starting in Isaiah and ending at the cross, Truth in the Tinsel tells the grand story of Christmas in a way that is perfect for helping kids to remember. If you've been around here for any length of time, you'll know that I love doing Bible activities that help my kids to really experience the story with all their senses.
Oftentimes I have to come up with these activities on my own (like Play Through the Bible or Hero Training!) , but with Truth in the Tinsel all the work is done for me and all we have to do is have a blast doing it.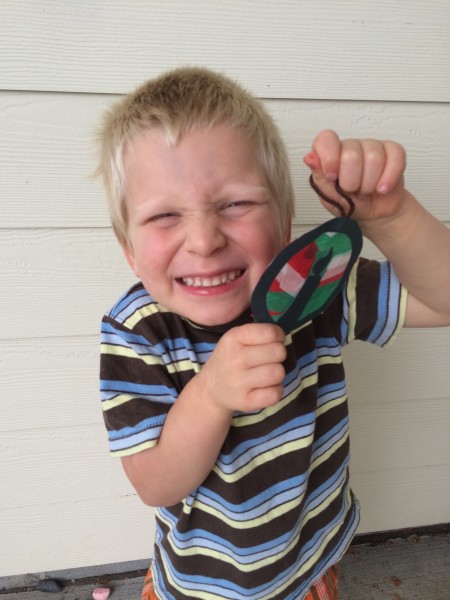 A Few Truth in the Tinsel Tips
Get the book early
I know, I know, it's not even Thanksgiving yet, so why are we talking about Christmas already anyway? Well, for me at least, the key to a smooth Christmas season is taking some time pre-Christmas to get prepared.
By downloading the ebook a few weeks early, you'll have time to read it through and make a plan for how and when you're going to do it. This will help you feel less rushed and let you be able to enjoy the process more.
Prep the crafts
To make things go even smoother, I'm hoping to take an afternoon and prep all the Truth in the Tinsel ornament crafts at once. I'll put all of the ready to go supplies in individual bags and store them together in a tub. That way, when it's time to do the day's craft, it'll just be grab and go!
It's the process, not the product
The point of doing Bible crafts with your kid's isn't to end up with a magazine worthy ornament in the end. The point is to let the crafting be a way to help impress God's word upon your child and to use the experience to open up time for great discussions.
Don't worry if your ornaments turn out looking a little wonky, your child is just going to love that they made it themselves!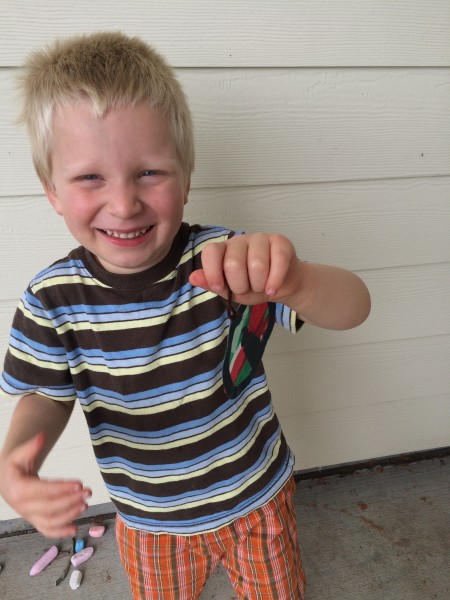 Well, are you ready to get your copy yet?
Then you're in luck! Amanda has generously offered a copy of Truth in the Tinsel AND a copy of the printable ornaments to go to one lucky Simple Life. Messy Life. reader! For your chance to win, all you have to do is enter the contest below.
However, if you think Truth in the Tinsel is something that would be great for your family and you are ready to get started – don't hesitate to go grab it now!
I know exactly how it goes where you're like "Yes! That sounds awesome. I will get that later for sure." Then you blink and it's halfway through December and you completely forgot (oh wait, maybe that's just me!). Don't let that happen!
The good news is that Truth in the Tinsel is super affordable. Plus it is great for all ages in your family and you can continue to use it for years to come.