Summer Search for God – Week 8 – Do a Random Act of Kindness
*UPDATE*
An updated version of this eBook is now available in the shop.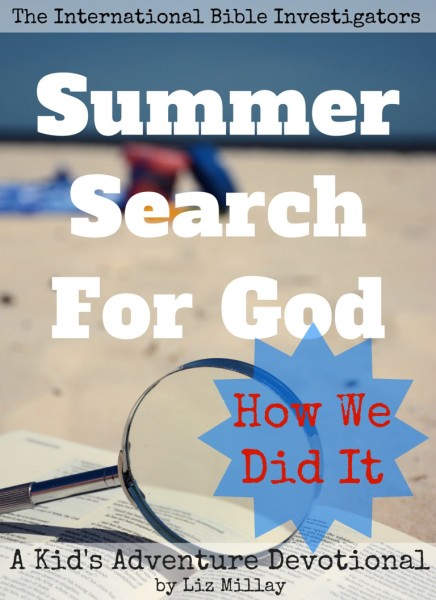 For eight weeks this Summer I will be blogging through my eBook, Summer Search for God. I want to be able to give some more examples of how you can do the activities, so I will be sharing how me and K go through the devotional.
I'd love for you to join us! If you don't already have the book, grab it here for free. Then, share how you are rocking the missions using the hashtag #summersearchforGod on Instagram or Twitter. If you write a blog post on your experience, please leave a link in the comments!
You can find links to the previous weeks below…
Week 5 – Go on a Treasure Hunt
Week 7 – Conduct a Science Experiment
---
 
Mission Description
For this mission you need to do a random act of kindness. If you've never done a random act of kindness before, it is really simple. First, you choose a person or people that will receive your act of kindness. Then you need to think of something really nice to do for them. Try to think of something they'll really like! It is even more fun if you keep it all a secret!
Therefore, as God's chosen people, holy and dearly loved, clothe yourselves with compassion, kindness, humility, gentleness and patience. – Colossians 3:12 NIV
What We Did
This is the last mission! Can't believe we are already to the end of July!
After I read the mission and explained to K what a "random act of kindness" is he got to work brainstorming. First, he thought of people he wanted to do something nice for (I wrote them down) and then together we came up with something we could do for them.
Make cookies!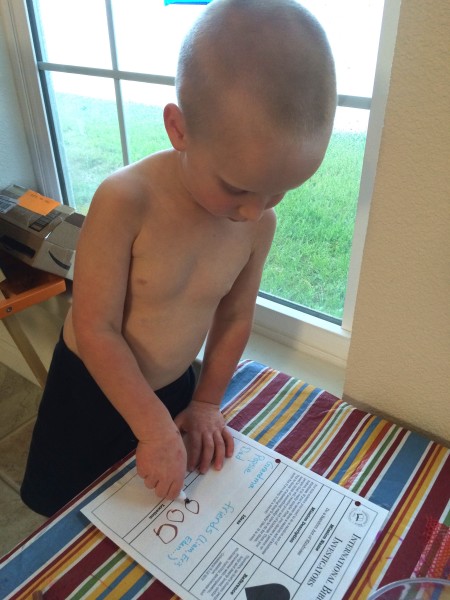 K drew some cookies next to our list of people and then we got started!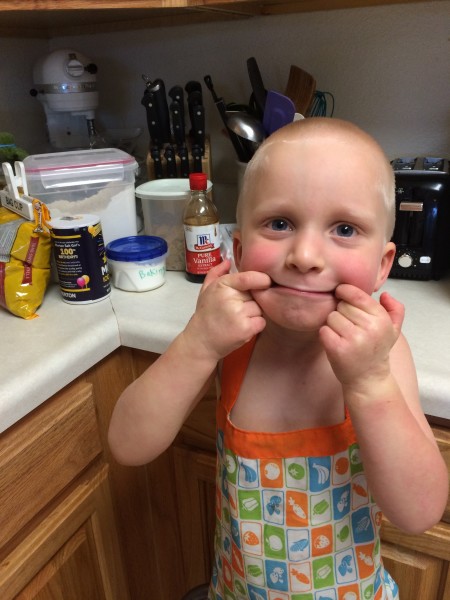 K wanted to make chocolate chip cookies and I was happy to oblige (my favorite!).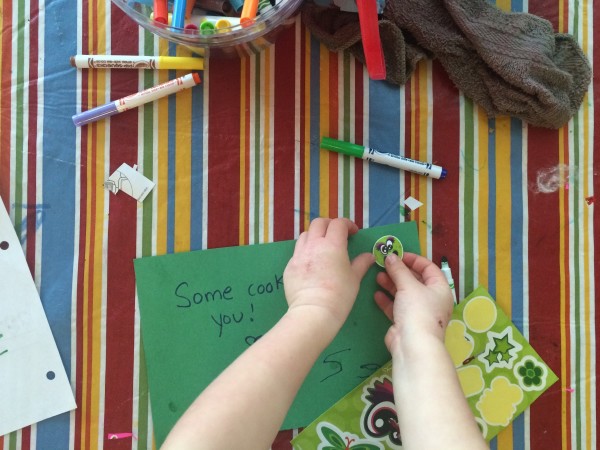 While the cookies were baking, K worked on making some notes to go with them.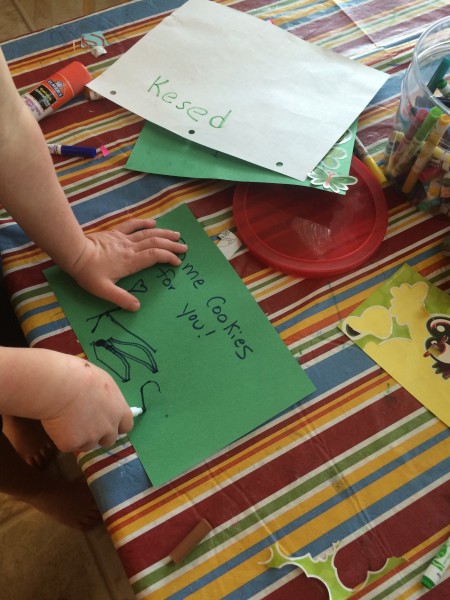 I even snuck in some name writing practice – don't you just love those first attempts at writing? So cute!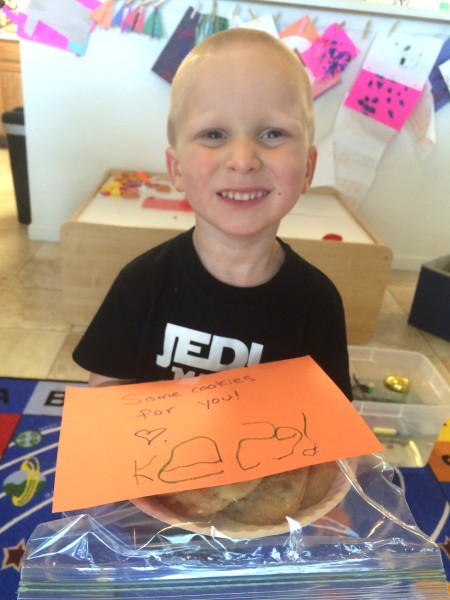 When the cookies were all done we packaged them up and took a walk around the neighborhood to drop them off at some friends! It was a fun afternoon activity and a good introduction to doing something nice "just because."
What's your favorite random act of kindness?
---